Porsha Williams Responds To Andy Cohen's Revelation That She Was Almost Fired From 'RHOA'
Porsha Williams has had one of the biggest transformations out of any of her co-stars on Real Housewives of Atlanta. Viewers were introduced to her as a proud housewife of retired NFL star, Kordell Stewart, who was happy to play her traditional marital role. But after a painful and embarrassing divorce, Williams recreated herself as an independent businesswoman. The Dish Nation host built her empire from the ground up.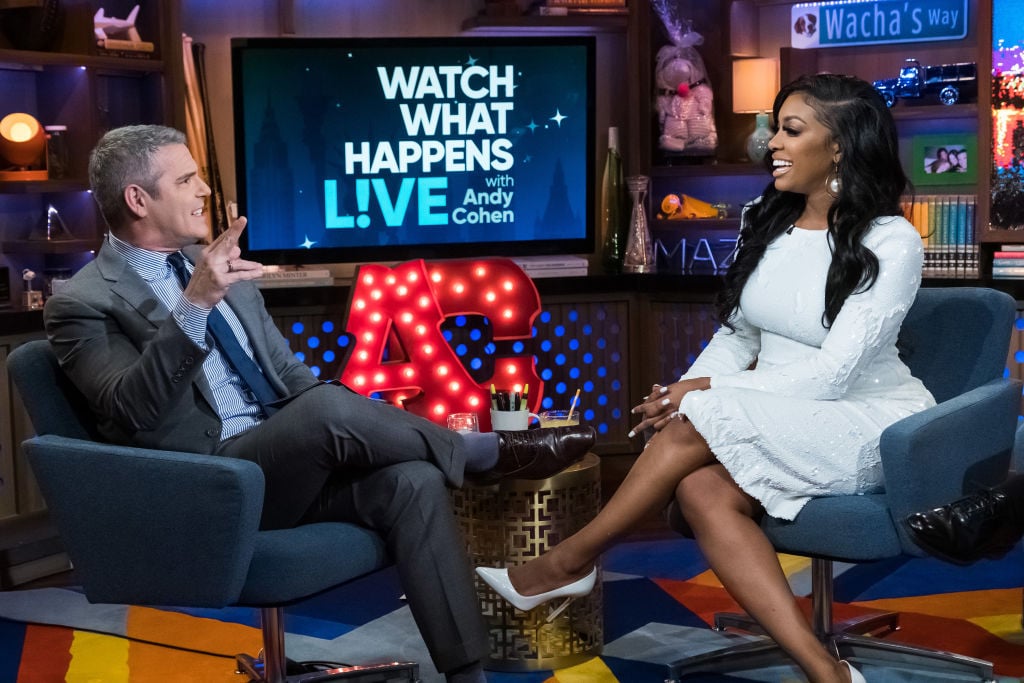 But as Williams's first marriage crumbled, her spot on the show was in jeopardy. It was a heartfelt speech during her first reunion special that secured her peach. Bravo honcho Andy Cohen revealed months ago that before Williams's reunion monologue, she was on the chopping block. Williams recently acknowledged that she was not surprised by Cohen's revelation.
Why Andy Cohen says he almost fired Porsha Williams from 'RHOA'
Williams struggled to find a balance between being a housewife and wanting some level of independence during her first season. What viewers did not know was that Williams's marriage was on life support.
News of Stewart filing for divorce hit the blogosphere just days after the reunion was filmed and Cohen says that a speech Williams gave about being a dutiful wife was so moving that he reconsidered letting her go.
"There was a fairly healthy dialogue amongst the producers about whether Porsha was gonna come back at that time," Andy told Jenny McCarthy on her podcast. "She got up there at that reunion, and I was watching her, and [when] I left, I was like, I stan for Porsha. That was incredible, and she cemented her place on the show."
Cohen revealed that he could sense the demise of Williams's marriage and before her reunion save, he was uncertain if she'd be able to withstand the difficulties of being on the show as a divorcee. She proved him wrong with Cohen admitting, "I totally underestimated this woman, and look at where she is now on the show."
Porsha Williams says she felt she would be fired from 'RHOA' at the end of her first season
Williams's Dish Nation co-host, Da Brat, reported on Cohen's revelation during their daily radio show. Interestingly, Williams was not shocked and admitted that at the time, she felt her days as a housewife were numbered.
"I didn't know that they had decided they were gonna fire me; I felt like I was going to be fired," she said. "I had started the show with a husband, ended the first season without a husband. I just felt like, you know what, I'm going to just leave my heart, everything of who I am on the table."
Williams says she's proud of how far she's come since her first season and has her experiences on RHOA and Dish Nation to thanks for her growth. She said during the segment that Dish Nation was part of her "glow up" because it provided her a different platform to showcase a different side to her.
She's not looking back at the pain she endured during her divorce and had one final remark for Stewart: "Thank you, ex. Next."
Williams has since moved on with her fiance, Dennis McKinley, and is the mother to a one-year-old daughter.