How Porter Wagoner Slammed Dolly Parton in the Press After Their Split
Though being on The Porter Wagoner Show launched Dolly Parton into the public eye, the Queen of Country didn't always have the best time being Wagoner's "new girl singer." They got into heated arguments often. When Parton finally left the show to begin her solo career, Wagoner said some things about Parton in the press that she called "bitter and untrue."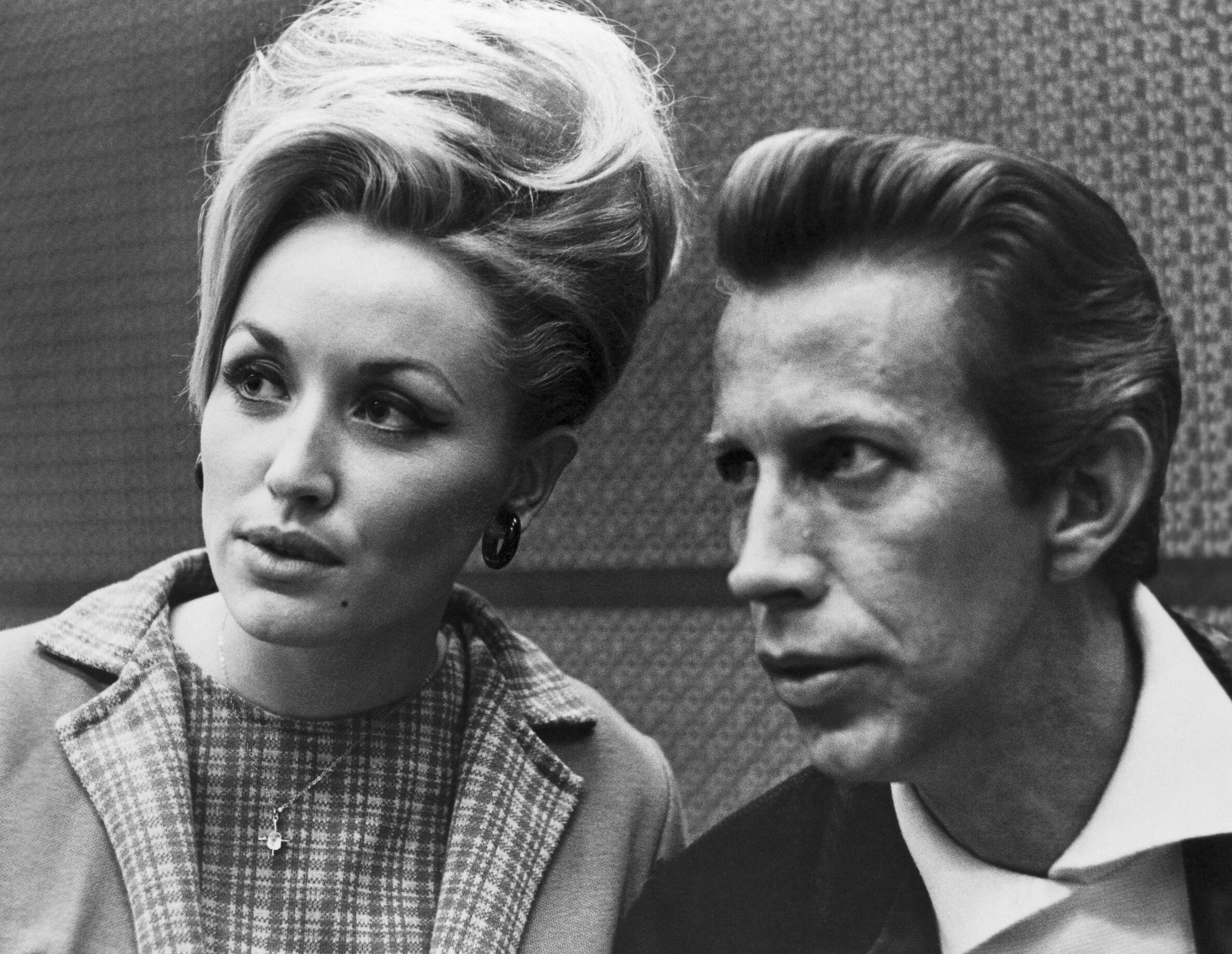 Porter Wagoner criticized Dolly Parton for being featured by Playboy Magazine
Parton graced the cover of Playboy in 1978. Along with the iconic photo of her in black bunny ears, the magazine published a lengthy tell-all interview that received quite a bit of buzz. Not too long after Parton's Playboy story hit the stands, Wagoner was interviewed by the Tennessean. The resulting headline read: "Porter's Bitter Remarks Turn Dolly's Happiest Hour Sour."
"Dolly wants to do everything that is possible for her to do," said Wagoner, as recorded in the book Dolly on Dolly. "But she lives in a fairy land. . . . I don't believe a country girl singer would do things in the manner she's done them. Like the Playboy thing. Do you think Kitty Wells would do that?"
A few years passed and Parton never responded to her former duo partner's comments. But then, in 1991, she told Vanity Fair: "I thought, Well, I guess not. I don't think Playboy would want Kitty Wells on the cover. But it was that kind of mentality: Kitty Wells wouldn't do that, Loretta Lynn wouldn't do that. Well, I'm not Loretta Lynn. I'm not Kitty Wells."
Porter Wagoner swore he wasn't 'bitter'
RELATED: Porter Wagoner Told Dolly Parton to Stop Writing About Her 'Poor-Folks Upbringing' and Write This Type of Song Instead
Wagoner also told the Tennessean that Parton wasn't trustworthy. He said they parted ways after he realized she wasn't who he thought she was.
"I was just disappointed to find out she's not made of what I thought she was," he said. "To me, Dolly Parton is the kind of person I would never trust with anything of mine. I mean, her family, her own blood, she would turn her back on to help herself. I'm not that kind of person. I don't care about talkin' about it 'cause most people would think I'm bitter at Dolly. I'm not bitter at her at all."
Dolly was hurt by her former duo partner's remarks
While Parton and her family were deeply upset by Wagoner's comments, the "9 to 5" singer refrained from saying anything negative about Wagoner in the press. But she did comment on the situation.
She told Melody Maker's Colin Irwin: "I won't put myself on his level. I will say that it was unfair and untrue and that's all I'll say. . . . It kills you when somebody tells things that just aren't true. It just killed my daddy, it was just so bitter and untrue. But I really don't care to discuss it if you wouldn't mind. I could say a lot of things, but I'm a more considerate person on that level. I don't think I have to slander people to be accepted."