Porter Wagoner Told Dolly Parton to Stop Writing About Her 'Poor-Folks Upbringing' and Write This Type of Song Instead
Dolly Parton's involvement in The Porter Wagoner Show catapulted her into stardom. During her time with the host, Parton learned a great deal. He gave her countless bits of career advice, including to stop writing so much about her poor upbringing.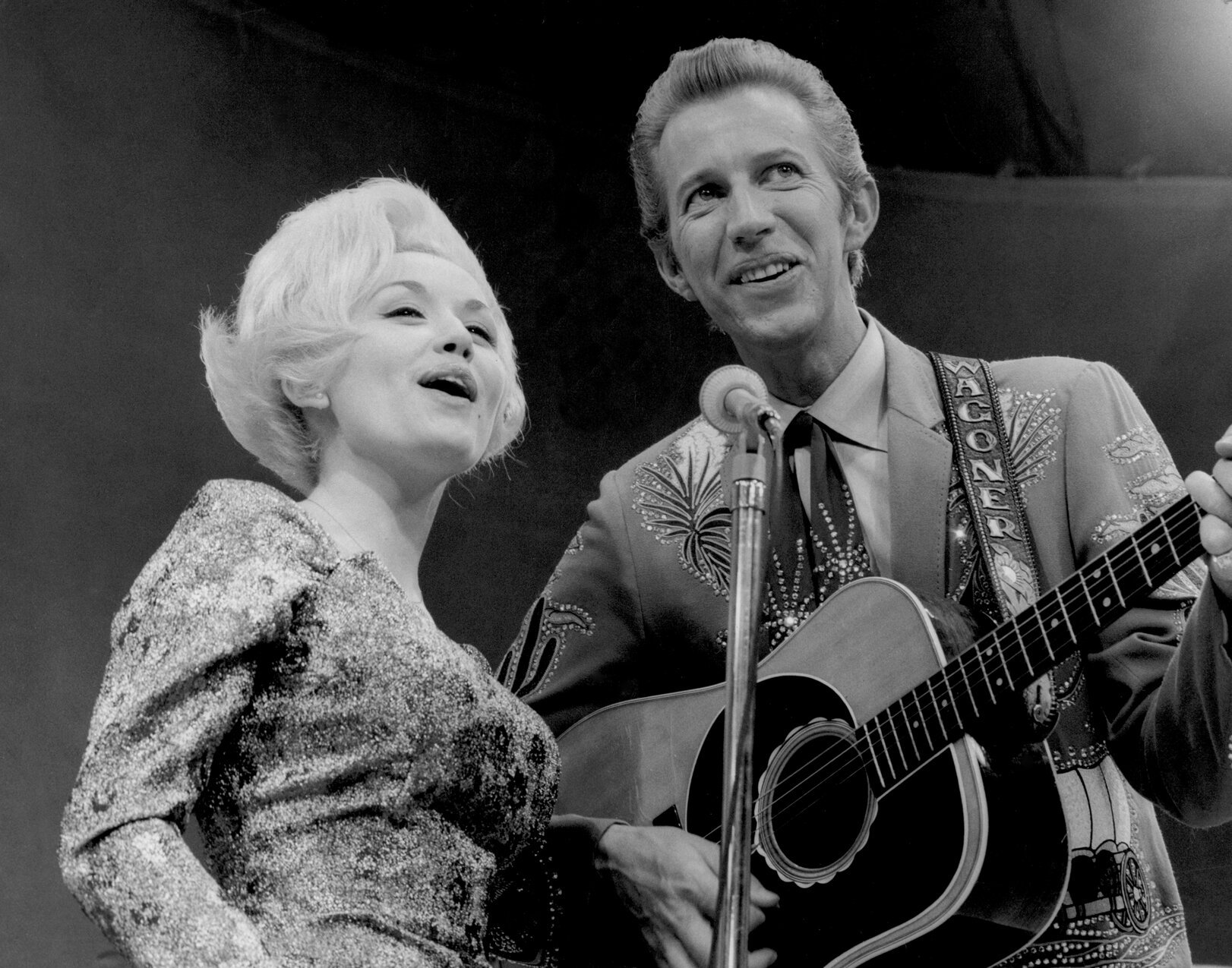 Dolly Parton became Porter Wagoner's 'new girl singer'
In her 2020 book, Dolly Parton, Songteller: My Life in Lyrics, Parton wrote about how Wagoner gave her the opportunity of a lifetime.
"When I started with The Porter Wagoner Show, that was when I really became well known," she wrote. "It was a really huge break. At the time, Porter Wagoner was the head of the number one syndicated TV show."
Parton joined the show in 1967.
"So I was the 'girl singer' on The Porter Wagoner Show," she wrote. "Before that, he had Norma Jean as the 'girl singer,' but she was going to get married and move back to Oklahoma. Her spot opened, and Porter asked me. I was young. I was new."
When Wagoner asked Parton to come to his office, she didn't know he was going to ask her to join the cast.
"I'd already been sending songs to Porter and to Norma Jean so when I got the call from Porter, I thought he wanted to record one of my songs," she wrote. "So I took my guitar down to his office, in case he wanted me to sing it. But when I got in there, he asked me if I'd become a member of his show."
Dolly Parton's Porter Wagoner years were busy
When Parton joined The Porter Wagoner Show, she'd been trying to make it on her own as an individual artist. In addition to working on her own stuff, she now had a ton or extra responsibilites.
"I started writing songs for our duets, writing songs for my own albums, writing stuff for him, doing the show dates, and doing all that other stuff that we were doing," she wrote. "I look back at that time and think, 'How in the world did I ever do all that?'"
Hard work runs in Parton's family.
"I've always been like my daddy," she wrote. "I'm a working girl. I always say, 'I may look like a show pony, but I'm a workhorse.' You take it on, and you've got to finish it. I'm still like that, today."
On top of managing her career, Parton was also newly married.
"It's a good thing that my husband, Carl, has always been such a loner," she wrote of the Porter Wagoner years. "You know, he don't want to be around anybody but me anyway, and he loves to be home. So that worked out fine."
'Porter encouraged me to write more love songs'
When Parton started working with Wagoner, she had a book full of story songs that were inspired by her home and upbringing. Porter told her that if she really wanted to be successful, she'd have to write a lot more love songs.
"Porter Wagoner urged Dolly to stop writing so much about her poor-folks upbringing and to craft love songs instead," states Parton's book. "She responded with an outpouring of deeply romantic titles."
Parton churned out romantic hit after hit for her and Wagoner.
"I was always writing love songs, but because we were doing duets we needed more of them," she wrote. "Porter encouraged me to write more love songs instead of story songs and songs about my home. So this was when I started expanding my songwriting."