Portia de Rossi Once Revealed 2 Things That Bugs Her About Ellen DeGeneres
Every married couple gets on each other's nerves at times. Portia de Rossi and Ellen DeGeneres aren't an exception. Find out what bugs her about the Ellen DeGeneres Show host and more.
Portia de Rossi waited 3 years to reveal her feelings for Ellen DeGeneres
The married couple did an interview together with Oprah Winfrey. Rossi revealed she took three years to tell DeGeneres how she felt about her.
Winfrey asked her when she knew DeGeneres was the one. "When I first laid eyes on her," Rossi answered. "But it took me three years to actually tell her how I felt about her because I was on Ally McBeal at the time and I was not living as an openly gay person. I was closeted and very, very afraid that if I talked about being gay, it would be the end of my career, so I wasn't about to date the most famous lesbian in the world."
Rossi said there was one moment where things really hit her. "The one time that was the most significant was during a photo shoot actually," she said. "I just walked over to say hello to her and I couldn't believe it but she turned around and it was like an arrow was shot thought my heart."
It still took ten months for Rossi to do anything about it. DeGeneres said she felt like they had a connection, but didn't feel anything back so she thought things were one sided.
Rossi revealed the 2 things that bug her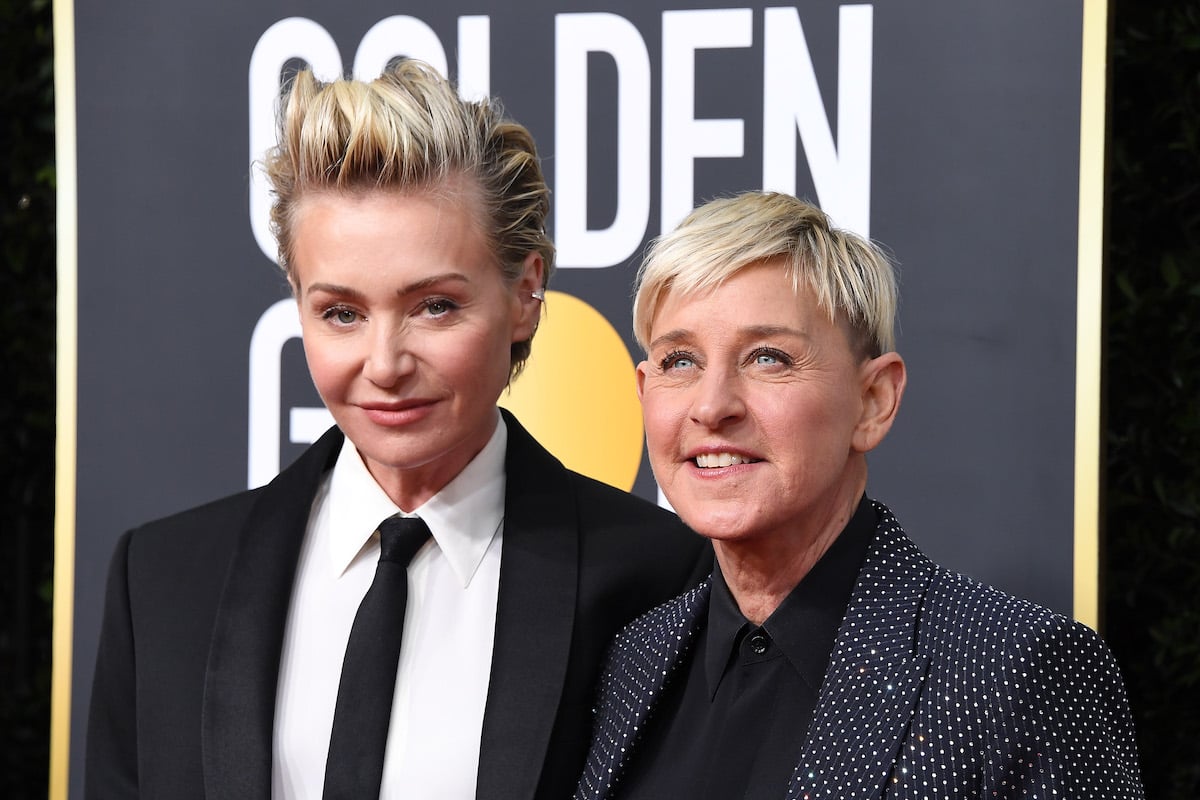 DeGeneres and Rossi got married in 2008. The talk show host was going to surprise the actor with a commitment ceremony at their joint birthday party. Then gay marriage became legal so they got married instead.
They are still married to this day. Rossi has returned to The Ellen DeGeneres Show to talk about their marriage. Jennifer Aniston asked Rossi what bugs her about DeGeneres.
"I make dinner. I love cooking and I love preparing food and I love making it the perfect temperature. I garnish," explained Rossi. She later added, "But every single night just as I serve her dinner, just as I put it down in front of her she gets up and feeds the cats."
The actor added that there is another thing about her wife that gets on her nerves. "It's no surprise that we move a lot. And that was a little tricky to get used to," admitted Rossi.
She said they've had nine houses in eight and a half years. Why do they move so much? "I love real estate and I like the whole architecture and design and I love doing it," explained DeGeneres.
It sounds like the couple wasn't going to stop moving because of her love for it. Rossi did admit that she loves it now too.