Did Portia de Rossi Quit Acting? Here's What the 'Arrested Development' Actress Is Doing Now
While many see acting as an enviable career, there's a lot more to Hollywood than glitz and glamour. Many stars find themselves unhappy with the entertainment business after a while, given all of the restrictions that come along with it. Actress Portia de Rossi, one of the stars of acclaimed comedy Arrested Development, expressed these sentiments in 2018. Here's what you need to know about her career changes.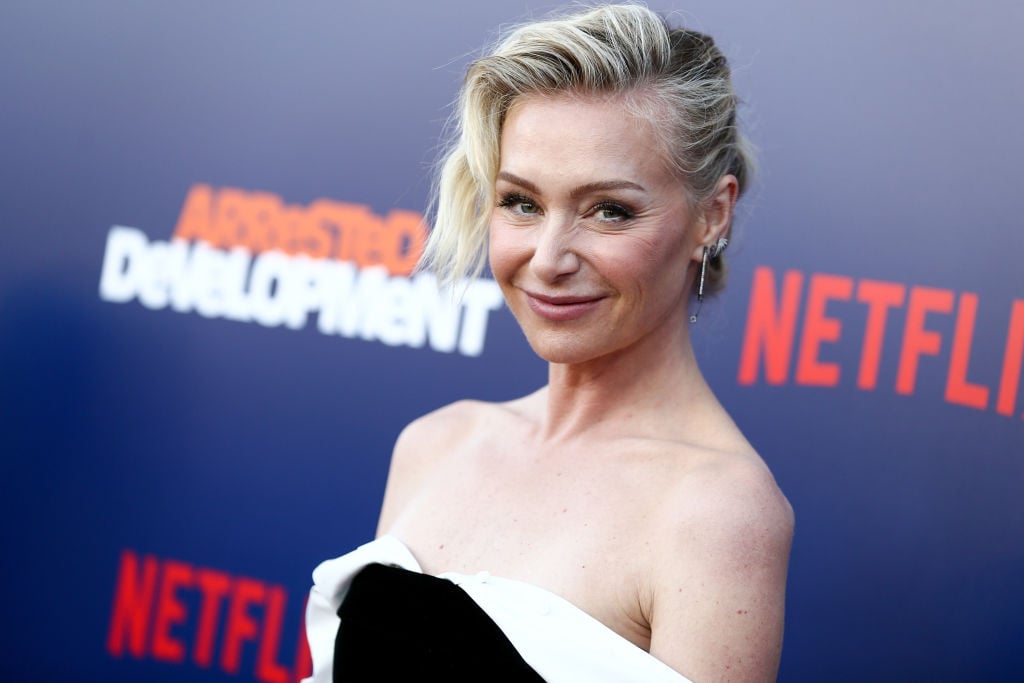 What has Portia de Rossi been in?

Portia de Rossi was born in Australia, which is where she got her start. She notably does not have an Australian accent, which she has said she "worked hard" to get rid of. Her first role of note was as lawyer Nelle Porter on the popular drama Ally McBeal.

Aside from Arrested Development, de Rossi has appeared in a number of films, such as horror flicks Scream 2 and Cursed. However, she is best known for TV work, recurring and starring on series such as Nip/Tuck, Better Off Ted, and Scandal.

Arrested Development is her best-known role

Though she has been in many popular projects, de Rossi is still most-known for her starring role on the Fox/Netflix comedy Arrested Development. She portrays Lindsay Bluth Funke on the series, the only daughter in the Bluth family. Lindsay is, like her siblings, very dependent on her family's wealth, and often attempts to spearhead charitable events and take on new career paths with little forethought. She and her husband, Tobias Funke, have a strange and rocky relationship.

Her relationship with Ellen DeGeneres

De Rossi was briefly married in the '90s, though it was likely a green card marriage. She began discussing her sexual orientation in the mid-00s when she began dating talk-show host Ellen DeGeneres. The couple was married in August 2008. Both have spoken about their decision not to have children — however, they have numerous pets together and share a love of both domestic and wild animals.

Portia de Rossi's net worth

Though all of her Arrested Development co-stars are doing well for themselves, de Rossi appears to be one of the best-off. Her net worth is said to be around $20 million, second only to Jason Bateman, and tied with Michael Cera. Bateman has been acting since he was a child, so it's only natural that his net worth would be the highest.

She announced her new project on The Ellen DeGeneres Show

De Rossi told her wife that prior to turning 45, she wanted to take on something "challenging and different." So she started General Public, an "art curation and publishing company." The company creates Synographs, which are prints of paintings that, unlike most, include the texture of the original painting. So it's more like 3D printing. Additionally, the artists of the original paintings get royalties for all of their prints.

"Being an artist myself, I have seen technology change art form, and how it relates to people," said de Rossi. "And painting just seemed like it was still kind of really archaic, in that the painter spends so much time creating and then they sell it to one person." She added that General Public's motto is, "Support artists, not art."

How many episodes of Arrested Development Season 5 is she in?

Though she had intended to quit earlier, de Rossi told DeGeneres that when she made the decision, she told Mitch Hurwitz, the show's creator, but he still wrote her into five episodes. If you've seen the first half of Arrested Development Season 5, you know that Lindsay appeared in the first few episodes, albeit infrequently.

Now that the second half of the season has dropped, we've learned that she's once again mostly absent, save for the finale. Though de Rossi has remained committed to her art company, there's still always a chance she'll return if Arrested Development gets picked up for a sixth season — but you probably shouldn't hold your breath on either count.