'Positions': Ariana Grande Came From a 'More Healed Place' Than 'Thank U, Next' — 'I'm Happy To Not Be in That Kind of Pain Anymore'
Singer Ariana Grande began writing her fifth studio album, Thank U, Next, in the wake of the death of her ex-boyfriend, rapper Mac Miller. During the process, she split from then-fiance, comedian Pete Davidson. Both relationships have a presence on numerous tracks.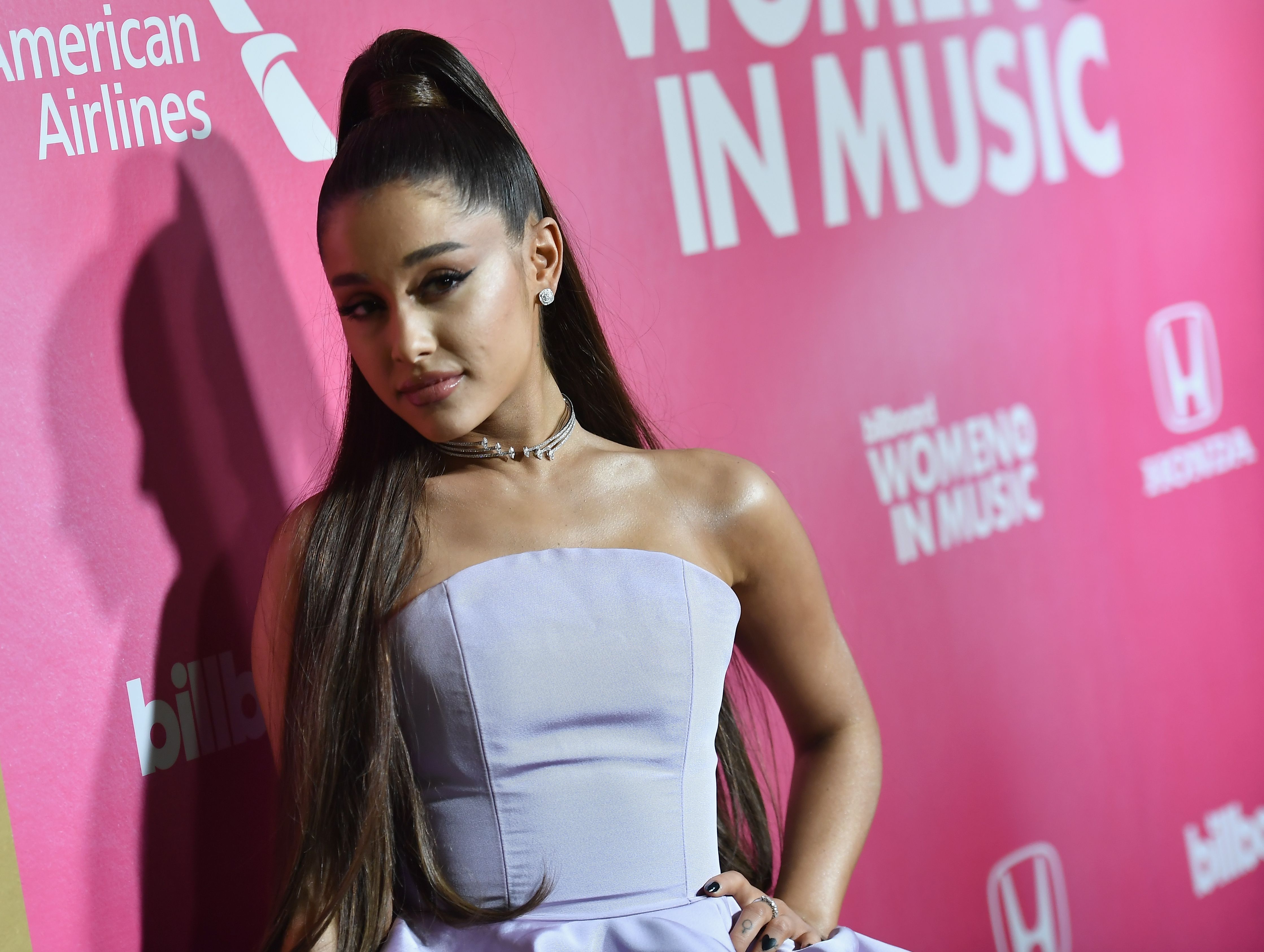 With her 2020 album, Positions, Grande was in a very different place. She began dating relator Dalton Gomez and has spent a lot of time out of the public eye. Discover how the two albums differ.
Ariana Grande's album 'Positions' 
Grande did very little promotion for Positions. When the album dropped on October 30, 2020, she announced just one interview — The Zach Sang Show. Speaking to Sang, she explained her main goal with the new album: "I wanted to sing a little more on this one."
"I think the goal for this was to not only continue the story because I feel like there's a through-line [in my] projects now," said Grande. "I feel like there's a clear, 'Oh cool, this is a person's life' feeling that goes with it." She added, "I think I was very excited to focus on narrative and making fun bops for a little while, and I miss really singing more."
How it's different than 'Thank U, Next'
In addition to moving away from "bops," Grande said, "it felt nice to be creating from a more healed place." "I know a lot of people love, love, love Thank U, Next and want me to always make something like that," she continued. "I'm happy to not be in that kind of pain anymore and to be in a new chapter."
"I think the goal was to create something that felt more vocal and more healed as a reflection of where I am at," Grande said of Positions. "It's been almost two years since Thank U, Next," she noted. "So I'm grateful that people still care to hear what I have to say."
Grande 'healed' during the process
Sang asked Grande how she got to where she's at now: Was the music a result of healing? Or did she heal from writing it all down? "It's all simultaneous," Grande replied. "I think it kind of is hand in hand. I think the music and the healing go together." She added, "I don't think one can happen without the other for me."
Grande cited two tracks that exemplified this. "I think that's evident when you hear 'Off the Table' heading into 'Safety Net.' That fear about new love and [being] terrified that you're going to be the thing that holds this back from being the successful, happy, healthy love…and that your trauma is going to be what contributes."
Grande also noted her time being single and on the road helped her get to where she is. "I had a year and a half without — or you know to focus on just the healing and just make a little bit of music here and there throughout the [Sweetener] tour."