'Positions' Music Video: Ariana Grande Takes Over the White House, but It's Not the First Time She's Upset Conservatives
Singer Ariana Grande's music video for "Positions" (the lead single off her album of the same name) imagines her as the leader of the free world. After it dropped, her fans tweeted that she should actually take over for Donald Trump. But despite the political overtones, that's not really what the song is about.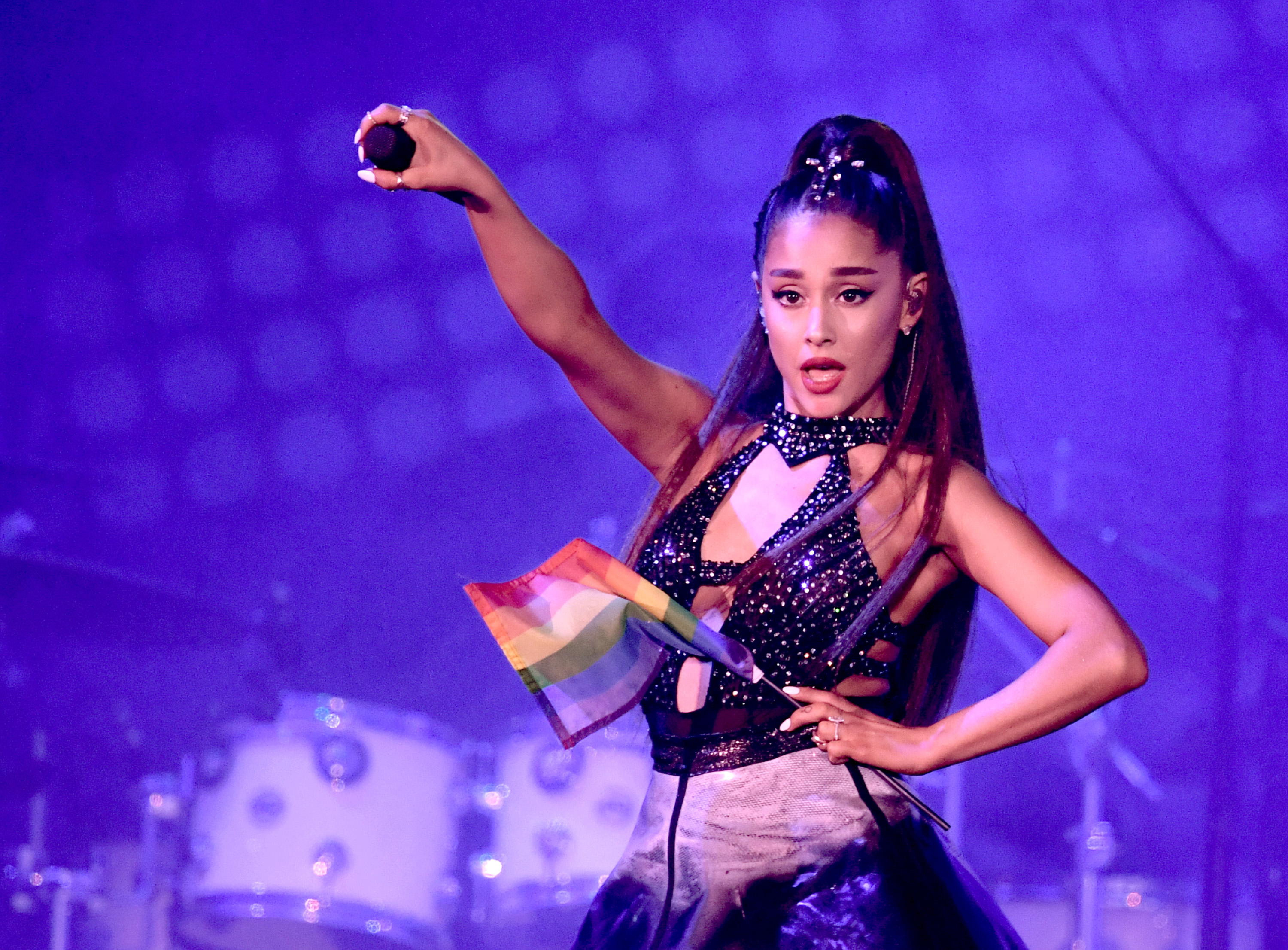 While her fifth studio album, Thank U, Next, touched on her breakup with Pete Davidson and the death of her ex-boyfriend Mac Miller, Positions could be a return to a subject matter she's closely associated with. Learn more about the album's first single and how Grande has caused controversy with conservatives in the past.
Ariana Grande released the music video for 'Positions'
The "Positions" music video dropped on October 23, 2020. In it, Grande is seen at the White House, seemingly acting as president of the U.S. She signs documents, holds meetings, and even awards a postal worker the medal of honor. Notably, nearly everyone surrounding her is a woman.
The scene also flashes to Grande in the kitchen and the bedroom. The message of both the lyrics and the video is that as a powerful woman, the man in her life makes her want to balance her work with a domestic role. She sings (ostensibly to current beau Dalton Gomez), "I'm tryna meet your mama on a Sunday/Then make a lotta love on a Monday."
She's sung about sex many times in the past
It's not like Grande isn't known for singing about sex. Many fans count her 2016 album Dangerous Woman as her most provocative. In particular, her single "Side to Side," featuring Nicki Minaj, caused controversy. Though the subject matter was never a secret, it was a specific tweet that set off judgments.
"Jack just explained that the song 'Side to Side' is about getting railed so hard you can't walk," actor Lena Dunham tweeted of her then-boyfriend, musician Jack Antonoff. While the music video features Grande riding a stationary bike, the lyrics are pretty clear: She and Minaj are definitely talking about sex.
Grande's 'God Is a Woman' upset conservatives
Ahead of Grande's next album, Sweetener, she released the single "God Is a Woman." "'God Is a Woman, it's not actually about god," the artist explained on the Zach Sang Show. "It's about women and female energy — feminine energy — being responsible for the whole creation of the universe."
That didn't stop religious conservatives from complaining about it. "God is neither man nor woman," tweeted political commentator Ben Shapiro. "But let's examine the argument. If you say that sex shows God is a woman, what does disproportionate female osteoporosis show?"
The music video depicts biblical imagery as well as artistic representations from history and mythology. "That's getting it a little into blasphemy as far as what I believe," said one man in an Elders React video. "Beautifully done, but I am just totally against the content. If you ever heard of the Lord's Prayer, it says, 'Our Father.' It doesn't say 'Our Mother.'"