Post '7 Rings,' Ariana Grande Has Written Even More New Lyrics to 'My Favorite Things'
Singer-songwriter Ariana Grande is just full of surprises. She's always telling her fans she's eager to keep making music, and occasionally even shares snippets of what she's been working on. Now, the Grammy winning artist has posted some new lyrics, which are reminiscent of her hit "7 Rings." Discover what she's saying about this new verse.
Ariana Grande references 'My Favorite Things' on her track '7 Rings'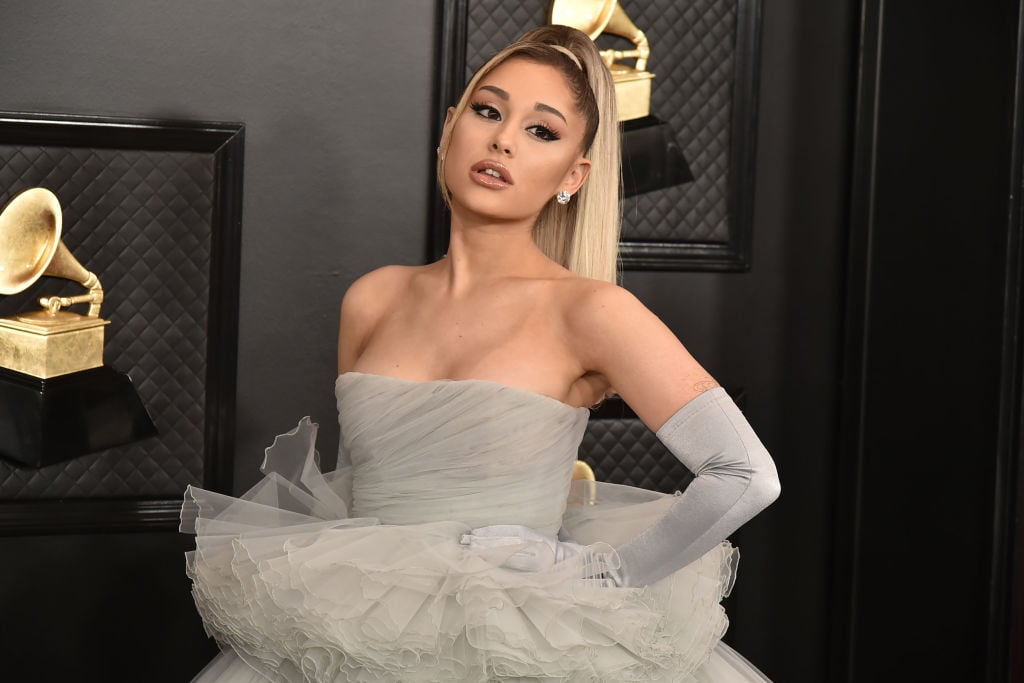 The track in question is "7 Rings," which was the second single off her 2019 album Thank U, Next. Released on Jan. 18, 2019, ahead of the album itself, the song begins with what's known as an interpolation, which is when a melody is rerecorded as opposed to sampled, and typically with modified lyrics.
The lyrics, sung to the tune of "My Favorite Things" from the The Sound of Music, begin: "Breakfast at Tiffany's/And bottles of bubbles/Girls with tattoos who like getting in trouble/Lashes and diamonds, ATM machines/Buy myself all of my favorite things." They continue with that melody through the rest of the first verse and in the second verse as well.
She performed the song with the original intro at the Grammys
Grande performed the song many times during her Sweetener World Tour, which she was on for nearly all of 2019. She closed out the Sweetener/Thank U, Next era with her medley at the 2020 Grammy Awards. She began by singing the first verse and chorus of "Imagine," followed by "7 Rings."
However, Grande intro'd the song with the original Rodgers and Hammerstein's lyrics, singing the first verse and hook. This led into her changing the tone, along with her costume and location, and joining her dancers to perform the full "7 Rings." She ended with a little bit of "Thank U, Next."
Grande rewrote the song again for quarantine
What are artists doing during the coronavirus (COVID-19) pandemic, which has forced them (along with the rest of us) to stay at home? Grande has been encouraging her fans (known as Arianators) to take the situation seriously, but she hasn't said much about what she's doing to keep busy.
On April 9, 2020, Grande revealed a fun little exercise. She wrote some more new lyrics to "My Favorite Things." (She jokingly adding, "I'll leave them [Rodgers and Hammerstein] alone soon".") Grande tagged a number of her friends, including Victorious co-star Liz Gillies, encouraging them to participate.
She also shared and commented on her fans' verses
This was far from an exclusive challenge, and Grande soon began to share the replies she received from both fans and friends both on her Instagram Story and on Twitter. Some were silly, some cute, and some rated R, but she appeared to enjoy them all.
In response to a fan's very NSFW verse, Grande asked, "IS EVERYONE OKAY ?????" Another replied they were just being creative, to which Grande answered, "good !!!! it's funny and fun. keep being creative and making each other laugh." What a wonderful and positive message.