Post Malone Moves to Mercury Records as Republic Relaunches Label
Republic Records has relaunched the music label Mercury Records to give artists more personalized attention. Recently other labels have made similar moves. Atlantic relaunched Elektra and Interscope relaunched Geffen. With the previous mass consolidation of record labels, artists were not receiving the attention they wanted and needed.
Post Malone is the marquee talent on Mercury's new roster of acts. With this transition, there's hope his album Twelve Carat Toothache will finally be released.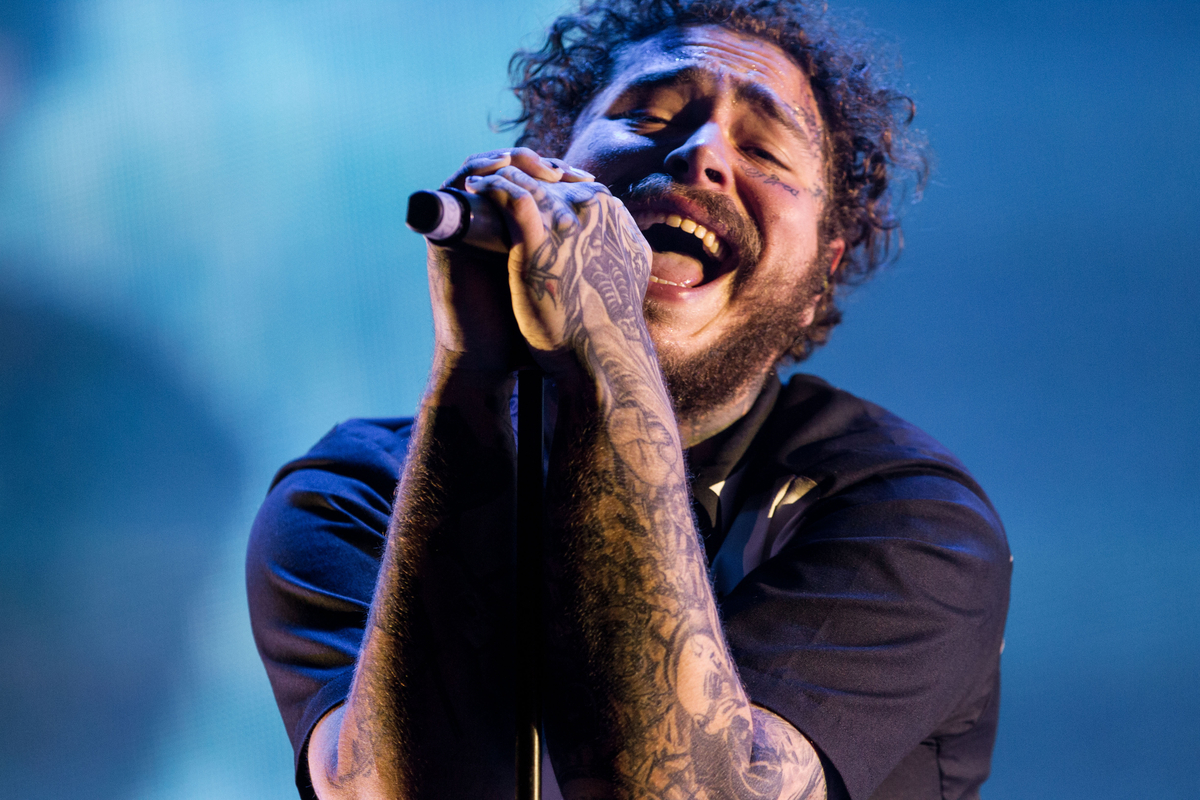 Post Malone is now on Mercury Records
With the relaunch of Mercury Records, Republic hand-picked artists to move to the label. Post Malone leads the roster with James Bay, Lord Huron, Jeremy Zucker, Chelsea Cutler, and Noah Kahan. 
Country music is also represented on Mercury. They have strategic alliances with Nashville's Big Loud Records (Morgan Wallen) and Imperial Music (Bo Burnham).
New label president Tyler Arnold was responsible for signing and developing Post Malone to Republic in 2014. He also led the initiative to team up with Big Loud Records in 2020. Arnold commented via Variety, "I am so proud of our incredible roster and am excited to represent some of the most talented, influential, and creative artists in music today." 
He continued, "It is Mercury's priority to lead as a creative company, putting our artists first and taking an energetic, entrepreneurial approach to A&R and marketing. We are building Mercury to become the modern music label."
Post Malone is currently battling a court case over authorship for his hit, 'Circles'
While the Mercury Records news is exciting for Post Malone, he's currently embroiled in a legal case over his hit 2019 song "Circles." On Apr. 11, a judge blocked a move from Malone to have the lawsuit against him dismissed.
Songwriter Tyler Armes previously filed a federal lawsuit in California listing Post Malone, born Austin Post, producer Frank Dukes, and Universal Music Group as defendants. He is seeking co-writer and co-producer credits, prospective and retroactive royalties, and other money allegedly owed from the track.
Per NME, a judge said he didn't understand why only Malone and Dukes were credited on "Circles" but not Armes because the three collaborated on a rough cut of 'Circles' during a jam session in Aug. 2018.
Malone's lawyer argued, "You don't become a joint author unless you control the supervision," claiming that Armes never had a say over what ended up in the final product. The judge dismissed this argument and recommended the case go to a jury trial. 
'Twelve Carat Toothache' album may arrive soon
Malone's manager posted a video and caption that has fans speculating his new album will be released in May.
On Apr. 11, Dre London shared an Instagram video playing tennis. In the video, he says, "We out here on a Monday. Monday f***ing motivation. We making excuses, or we getting results. It's either results or f***ing excuses." 
While the video doesn't mention Malone, the caption mentions his upcoming album. "Results Or Excuses Choose Your Side! @postmalone album coming next month! What u want in life results or excuses!! #MondayMotivation."
In January, London took to Instagram to complain about Republic Records delaying the release. Perhaps the move to Mercury Records is the change they need to get Twelve Carat Toothache out to the masses.