Post Malone Net Worth and How He Makes His Money
Post Malone, also known as Austin Richard Post, is quickly rising to the top of his game as a musical artist. Here's Post Malone's net worth and how he makes his money. How Post Malone got his name One question Post Malone seems to get a lot is how he got his rap name. The …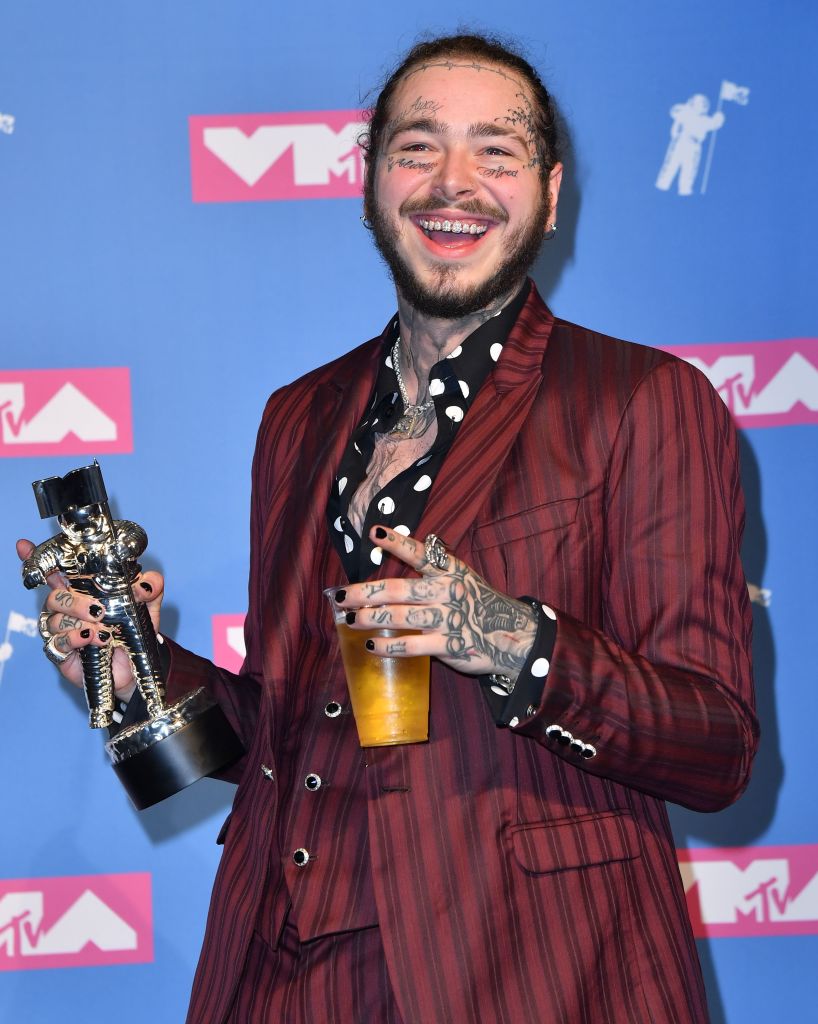 Post Malone, also known as Austin Richard Post, is quickly rising to the top of his game as a musical artist. Here's Post Malone's net worth and how he makes his money.
How Post Malone got his name
One question Post Malone seems to get a lot is how he got his rap name. The answer might surprise you. He shared the unusual way he chose his name on an episode of The Tonight Show Starring Jimmy Fallon. "I was 14, and I started getting into producing and rapping and singing. And I needed a name for my mixtape. So I ran my name through a random rap-name generator and I got Post Malone," he told talk-show host Jimmy Fallon.
The early years
Post Malone taught himself how to play guitar at the age of 15. When he turned 16, he put together his own mix tape. He told Fader magazine he started playing guitar because of the game Guitar Hero. "I am five-star everything on expert mode Guitar Hero 3. My parents don't make music. I was around music, but my parents were never musical. I just wanted to rock out. I taught myself how to play real guitar off YouTube videos. Watching people play stuff, like a lot of AC/DC and Metallica," said the artist in his interview with Fader.
Rise to fame
His musical career began after he released the song "White Iverson" in 2015. The song reached No.14 on the Billboard Hot 100 and was certified quadruple platinum. His musical success led to him receiving a recording contract with Republic Records that year. In December 2016, Post Malone released his debut studio album, Stoney. The album reached No. 4 on the Billboard 200 and was certified triple platinum. The album also reached the No.1 spot on the US Rap chart and No. 2 on the US R&B/Hip-Hop chart.
Post Malone released his second album, Beerbongs & Bentleys, in 2018. His singles "Rockstar" and "Psycho" both reached No. 1 on the Billboard Hot 100. The album was certified double platinum.
Where he sees himself in the future
So, what does Post Malone have in mind for the future? If things go his way, you might be hearing him perform and release albums in a very different musical genre. In his interview with Fader magazine, Post Malone says he would like to explore country music. "The old country singers, they were badass, they were the American badass people. I'm an American badass. At 40 years old, I'm gonna be a country singer. That's down the line," he said.
Post Malone's net worth and how he makes his money
Aside from touring and releasing albums, one of the ways Post Malone makes money is through product endorsement deals. He recently teamed up with Bud Light to promote the beer company's brand. Before appearing in the commercial, he performed on the 2018 Bud Light Dive Bar Tour. The artist also has credits as a composer. Post Malone has a net worth of $14 million according to Celebrity Net Worth.
Check out The Cheat Sheet on Facebook!