Post-Megxit: When Will Archie and His Cousins Prince George, Princess Charlotte, and Prince Louis See Each Other Again?
There's been no shortage of questions since Prince Harry and Meghan, Duchess of Sussex shared the news that they decided to "step back as senior members of the royal family and work to become financially independent." Since the bombshell announcement, the pair and their young son, Archie, have been staying in Canada so one of the questions that has come up recently is when Archie will see his cousins Prince George, Princess Charlotte, and Prince Louis again.
Here's more on the next time Archie-Harrison and the Cambridge children will likely be together, plus how often they actually saw each other in the U.K.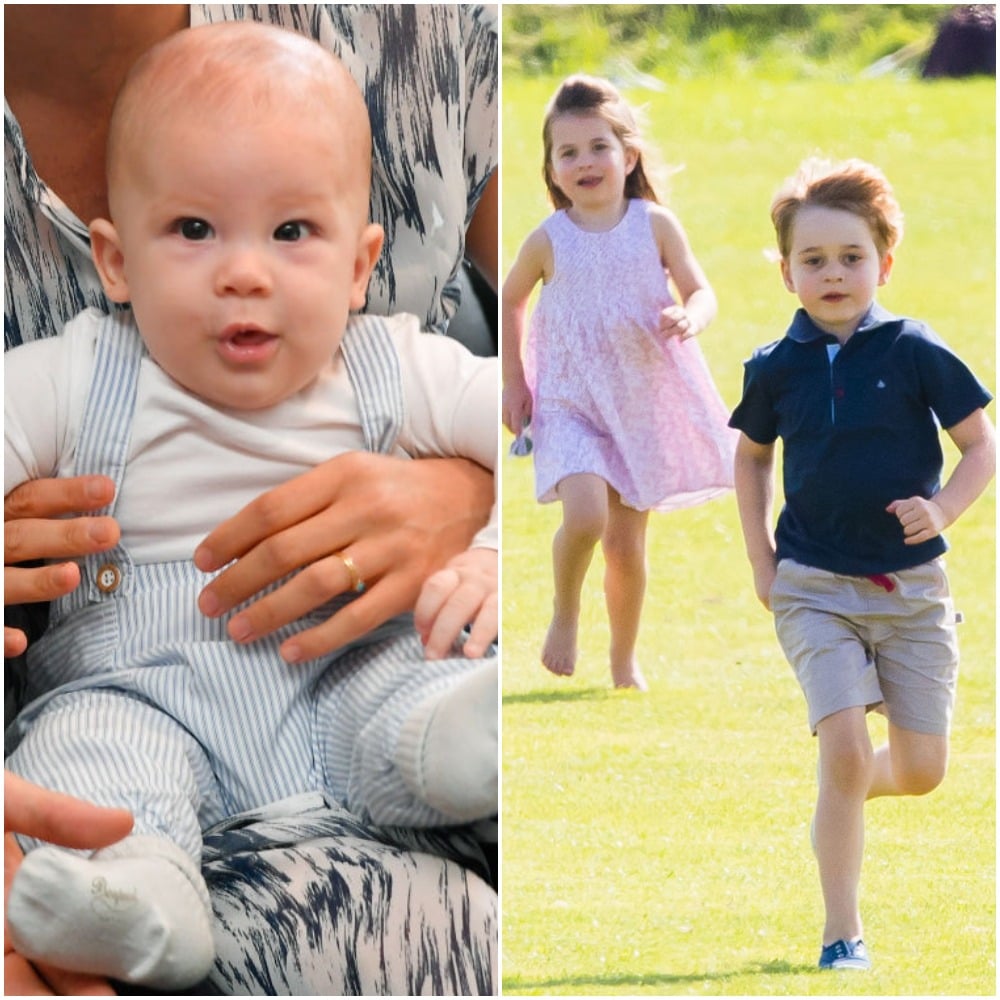 Why Meghan and Harry left the U.K.
On Jan. 8, 2020, the Duke and Duchess of Sussex shared their plans to the world and made it clear that they were going to be spending time in North America.
They had previously admitted that they struggled with the constant attention from the British press and wanted to live a more quiet life with their son as well.
The day after the announcement was made Meghan left the U.K. for Canada, where Archie had already been. Days later — after ironing out some things with his own family and attending a historic royal summit with the queen, Prince Charles, and Prince William — Harry headed to Vancouver to be with his wife and child.
But the question remains: When will the duke, retired actress, and Archie be returning to the U.K.?
How often George, Charlotte, Louis, and Archie saw each other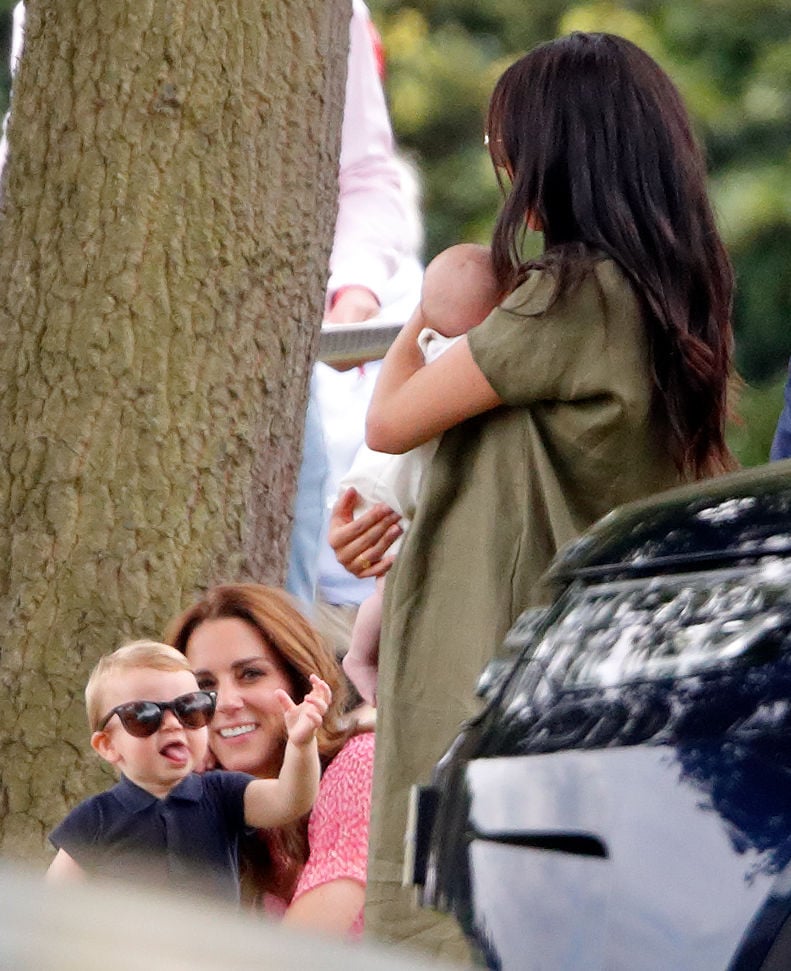 What many people seem to forget following Megxit and the reported royal family rift is that Archie has three first cousins who he will always share a bond with since their fathers are two of the world's most famous princes.
However, because their parents are no longer close, there's been a fear that the cousins don't get to spend a great deal of time together. And now that the Sussexes are more than 4,000 miles away from the Cambridges that's looking even more likely. However, it's been reported that they weren't spending much time with each other even when they lived on the same soil.
"The Cambridge children have actually only met Archie a handful of times," royal expert Katie Nicholl told ET.
She added, "With the Sussexes now spending a good chunk of the year overseas, you know, you have to wonder, how close is that relationship going to be between the royal cousins?"
When the cousins will likely see each other again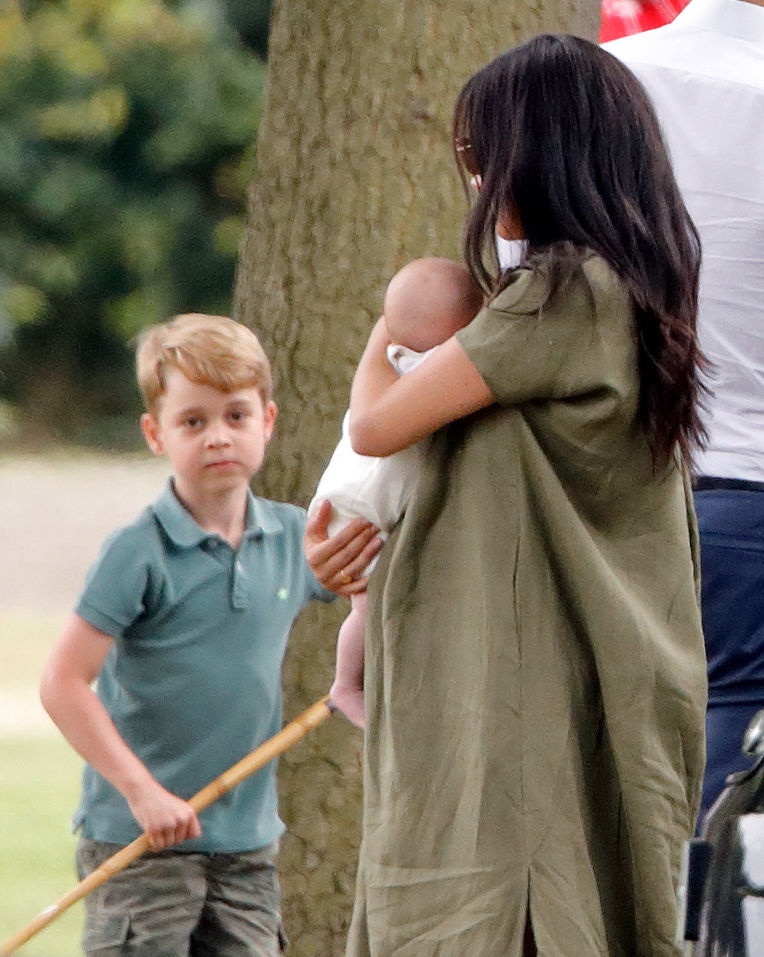 The next time Archie, George, Charlotte, and Louis will all be together again will almost certainly be on the royal family's side of the pond.
Experts agree that Harry and Meghan will probably be back for major events like Trooping the Colour, which will take place on June 13, 2020. They could be back even before that for Princess Beatrice's wedding that is set for sometime this spring. However, there is no guarantee that they will attend any of these events and if they will bring Archie along with them.
"The overriding feeling among the family is certainly one of immense sadness," a source told The Mirror. "Sadness that Harry and Meghan felt they could no longer carry on inside the family and, of course, huge sadness that the family will not get to see Archie grow up as much as they would have. He will miss growing up around his grandparents, his aunt, uncle and, of course, his young cousins."
Read more: When Do Prince George, Princess Charlotte and Prince Louis Have To Start Bowing To the Queen