'Power': 50 Cent Names His Most Difficult Scene as Kanan Stark (but It's Not Killing Shawn)
50 Cent is busy working on a slew of new shows, but he always has time to promote Power. With Power Book II: Ghost hitting Starz in September, he and showrunner Courtney Kemp are rallying fans to check the new show out.
As most viewers know, Ghost is dead and Tariq is on the climb to take his place, but he owes some of his training to Kanan Stark.
50 Cent played the fan favorite character until he was killed off in season 5, but he was interesting enough to land his own prequel series. The audience is familiar with Kanan's ruthlessness, but there was one act 50 Cent had to be pushed into doing.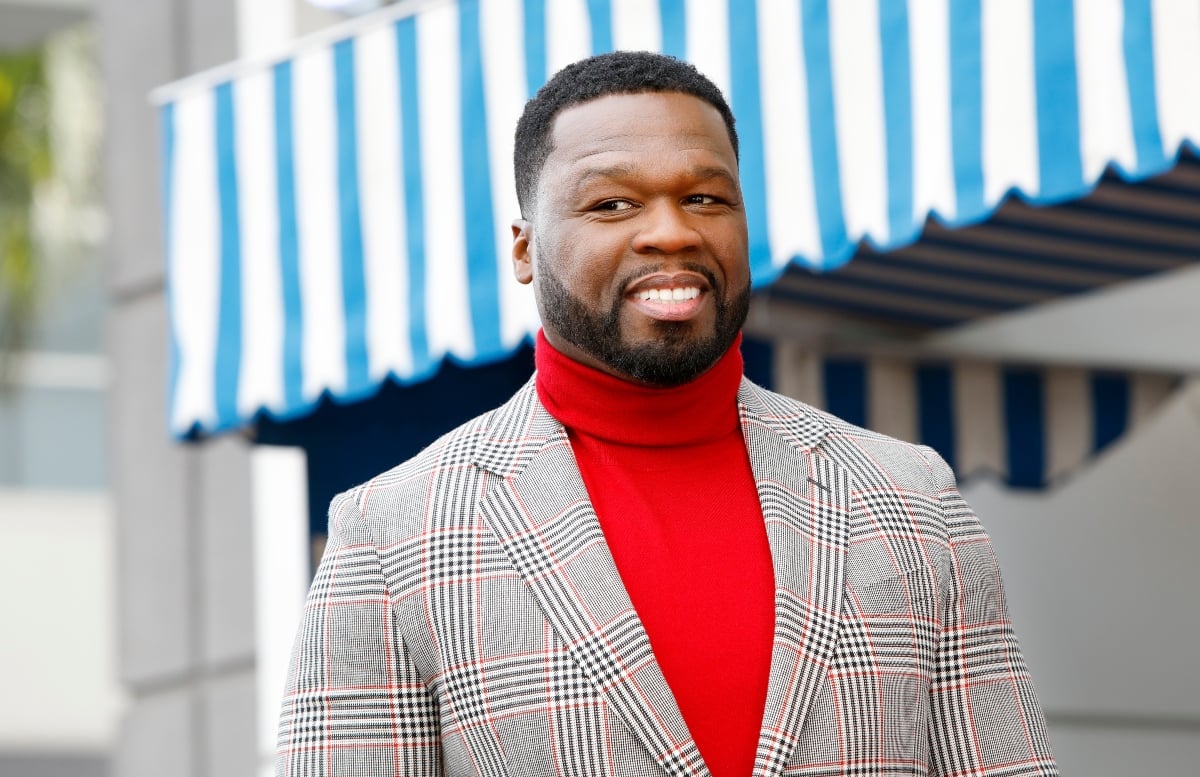 Kanan Stark killed plenty of people in 'Power'
Let's take a moment to reflect on the murders Kanan committed in the series. We've tracked some of Power's body counts and though Tommy beat him and Ghost for the most, Kanan still made the top five.
Besides taking out fringe characters and rivals such as Diego Jimenez in the show, he ordered hits and was directly responsible for the deaths of Chabo, Jukebox (his own cousin), and Shawn Stark.
The latter was Kanan's own son and although many Power fans saw Shawn's end coming, they didn't necessarily expect Kanan to do it. It's one of the reasons he was deemed as the coldest killer on the show. Still, that plot point didn't faze 50 Cent at all.
50 Cent had to be coaxed into one particular killing
While Kanan had no qualms about violence, vengeance, and mind games, 50 Cent had misgivings about one particular Power occurrence. As many fans know, he's a consultant and executive producer for the series and provides guidance for showrunner Courtney Kemp to ensure authenticity.
However, when it came time for Kanan to kill an elderly woman in season 3, 50 Cent needed prodding. During an interview with Us Weekly, he said Kemp had to motivate him for that performance.
"There was one point where I had to kill an old lady. And I was like 'Why am I doing this? I don't know nobody that would do this. Like why would you do this?' I couldn't find a place to fit it."
He shared that he asked if his character's actions could be the result of drug use or the trauma of being burned, and he said Kemp helped him take Kanan there.
Fans probably remember the scene where Kanan carried the woman's bags into her apartment (where Ghost shot Breeze years before) before smothering her to death with a sofa pillow. Tragic.
Kanan's prequel will show a different side of the character
According to 50 Cent, when Power Book III: Kanan drops, viewers will get to know the teenage version of Kanan. Expect to see his formative years before James and Tommy enter the picture. Kanan wasn't always the cold-hearted gangster we saw in Power.
Until the second spinoff hits Starz, you can stream all six seasons of the original Power series now and prepare for Power Book II: Ghost to premiere on Sept. 6.