'Power': 50 Cent Originally Wanted to Play Ghost on the Show
Starz's Power Universe shows no signs of slowing down. The original series, which first aired in 2014, chronicled the life of James "Ghost" St. Patrick (Omari Hardwick), a notorious drug kingpin eager to leave his life of crime behind to become a powerful and legit public-facing businessman.
What Ghost doesn't expect is that his life of crime and those involved with it, including his lifelong best friend Tommy Egan (Joseph Sikora), will keep pulling him under. For six seasons of the series, fans watched Ghost try and outrun his double life only to lose his life in the end after being shot by his son, Tariq (Michael Rainey Jr.). While the Power Universe has continued to expand with the Tariq focused series, Power Book II: Ghost as well as the forthcoming, Power Book III: Raising Kanan, Power Book IV: Force, and Power Book V: Influence, it could've looked a lot different.
Curtis "50 Cent" Jackson originally wanted to portray Ghost.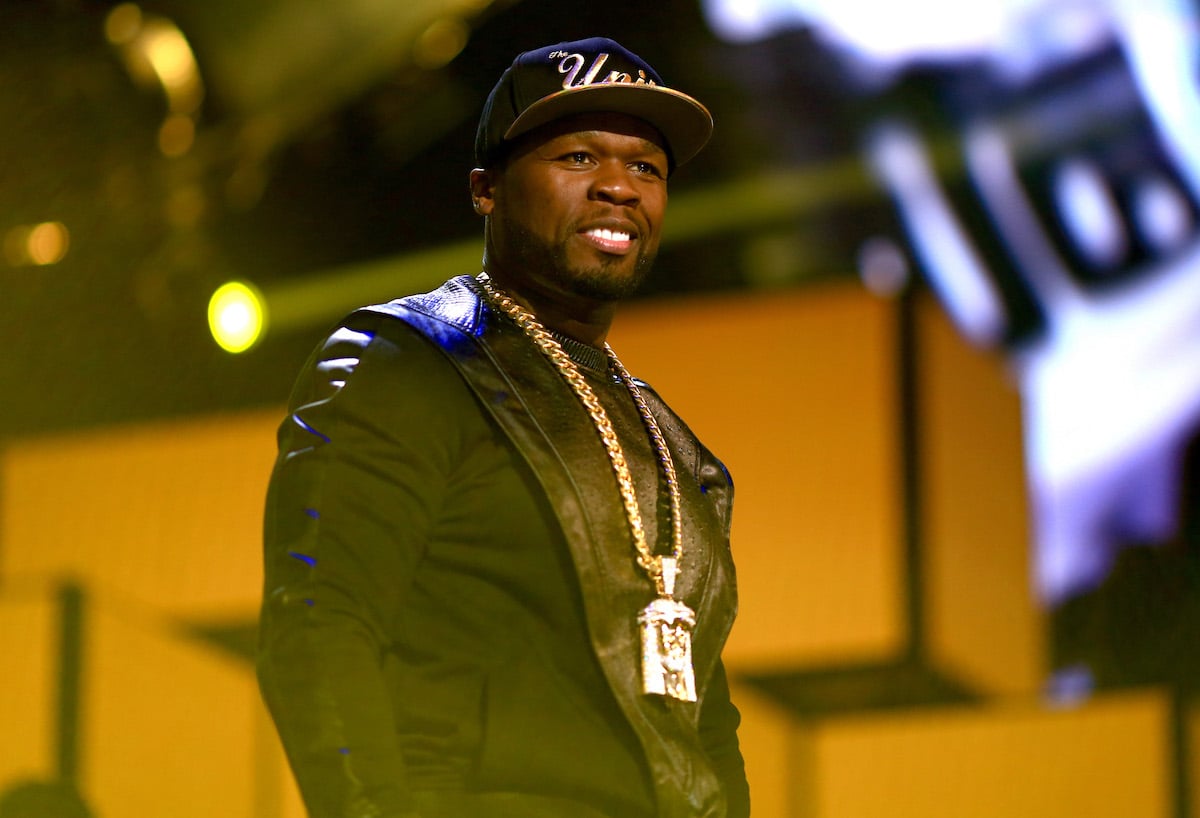 Did 50 Cent create 'Power'?
50 Cent has been a vital member of the Power Universe since the beginning. As an executive producer, actor, and director on the series, the rapper and businessman initially came on board when creator/showrunner Courtney A. Kemp pitched him the series along with executive producer Mark Canton.
Over a business meal, Kemp explained that she had an idea to write a series about a man who wanted to leave the drug game behind to become a successful businessman. Together, Kemp and 50 Cent wrote the script that would become the Power pilot with the rapper and Canton coming aboard to become executive producers.
Kemp told Variety, "There's no version of Power working without our partnership. [50 Cent] has always been a great producer."
RELATED: 'Power Book II: Ghost' Season 2: Release Date, Plot Details, and Everything Else We Know
50 Cent originally wanted to play Ghost on 'Power'
In later seasons of the series, 50 Cent stepped in front of the screen to play the menacing Kanan Stark out for revenge against Ghost. However, the rapper initially wanted to play Ghost. "There was a point when I had to keep [Courtney] on this project," 50 Cent told ESSENCE in 2017. "I said, 'I'm going to play Ghost, I'm going to play the lead and you can just go make the show.' She was like, 'OK.' Then when we got the show got picked up, she was like, 'Listen, this means, you don't do this, you don't do this and you don't do this.' Then I was like, 'So, can I do something else?'"
Since 50 Cent couldn't continue juggling the many hats he has in the Power Universe as well as his work outside of it, the role of Ghost went to Omari Hardwick. However, the rapper did get to step into Kanan's shoes as a compromise.
Joseph Sikora based his character, Tommy Egan, on 50 Cent
50 Cent may not have been able to play Ghost, but Sikora, who portrays Tommy on the series based his character off of the Queens-born rapper.
Sikora talked to Jalen Rose for the New York Post's Renaissance Man podcast and revealed that he based Tommy's mannerism on "How To Rob" era 50 Cent.
The 44-year-old actor explained that he watched "dozens and dozens, maybe even hundreds of hours of 50 Cent interviews; that the cadence, word choice, the feeling, the vibe is a lot of it," he explained. Clearly, 50 Cent is a dominant force in this franchise.