'Power': 50 Cent Says He Had to Fight for People to Care About the Show at First
The Power Universe has become a television phenomenon as Starz's most-watched series as the highest-rated cable series in years, following just under Game of Thrones. The original series followed drug kingpin James "Ghost" St. Patrick (Omari Hardwick), as he struggled to go legit. The first spinoff in the Power Universe, Power Book II: Ghost centers on Ghost's son, Tariq (Michael Rainey Jr.), as he juggles his studies as a college student and his life as a drug dealer.
Now, Power Book III: Raising Kanan, a prequel series following 15-year-old Kanan Stark (Mekai Curtis) is set to debut with Power Book IV: Force and Power Book V: Influence premiering within the next year. Seven years after it first debuted, the Power franchise is still as popular as it always was.
However, executive producer/director/actor Curtis "50 Cent" Jackson says when the series first premiered he had to fight to get people to care about the show.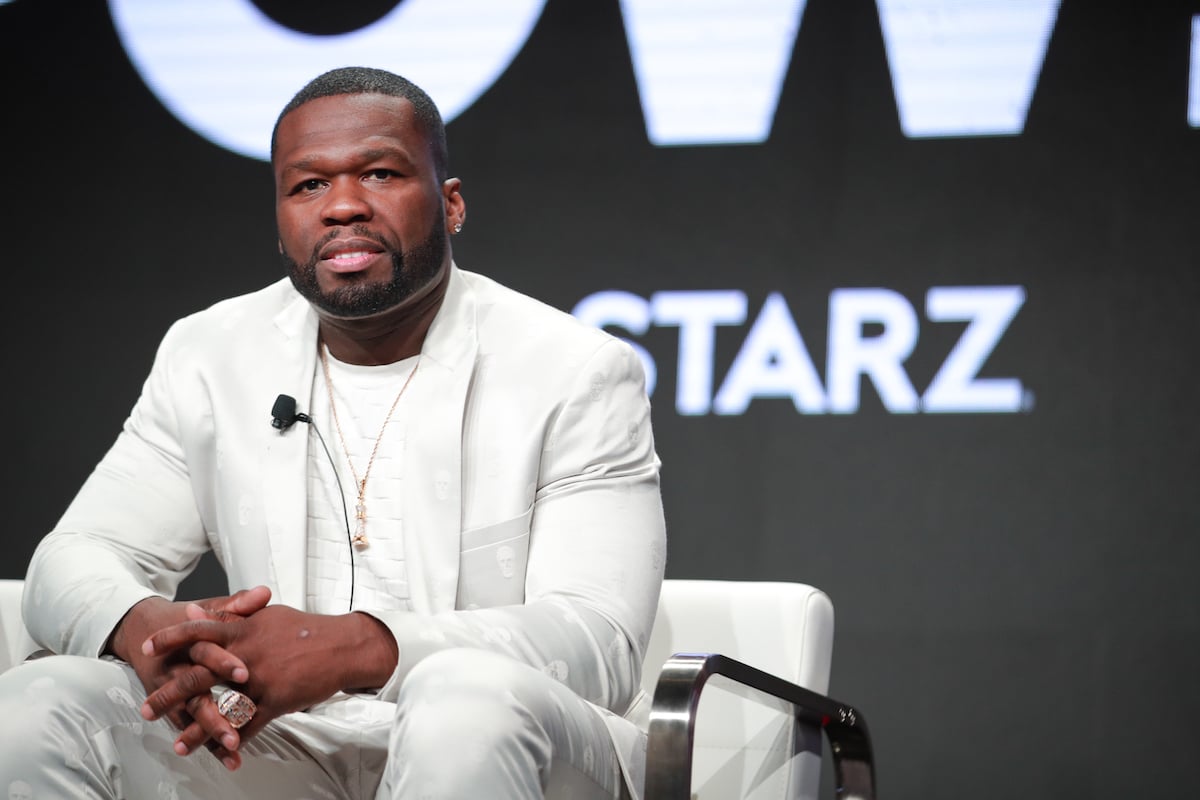 Did 50 Cent create the 'Power' Universe?
Courtney A. Kemp who was previously a writer for The Good Wife originally had the idea for Power when she wanted to explore the life of a man who wanted to leave the drug game behind to become a successful businessman. However, Kemp didn't know much about being a drug kingpin which is why she asked for a meeting with 50 Cent.
During that first lunch meeting, the Power creator asked the one question that needed an answer. "How does one sell drugs?" she asked via Entertainment Weekly. Born and raised in Queens, New York, 50 Cent was selling drugs at age 12 at the height of the crack epidemic. He knew exactly who Ghost was and how to bring him to life.
Together the duo began writing the pilot for Power and the rest is history. Kemp told Variety, "There's no version of Power working without our partnership. [50 Cent] has always been a great producer."  
50 Cent says he had to fight to make people care about 'Power' when it first premiered
When Power initially premiered in 2014, Hardwick has been a few of Ava DuVernay's smaller indie films, Naturi Naughton was known for her portrayal of Lil Kim in Notorious and from her music. However, the remainder of the cast was pretty much unknown.
As a result, no one paid attention to the show. 50 Cent revealed that if he was not doing press with the rest of the cast then no one was interested.
"If I wasn't available to do Good Morning America, they wouldn't even care to see the cast," 50 Cent told Entertainment Weekly. "I'm 50 Cent. I'm in the nightlife, and I have to go to GMA at 5:30? I might as well cancel sleep."
Thankfully, the show took off and exploded, becoming the highest-rated cable series in 2020 and spawning several spinoffs.
How much money does 50 Cent make from the 'Power' Universe?
It appears that Starz didn't know they had a hit on their hands with Power when it first debuted either. In fact, 50 Centr says he was severely underpaid for the first season. "When I started on the first season of Power, I was getting $17,000 an episode," 50 Cent told Variety. "I told them I could get paid more for being 50 Cent if I decided to go to a nightclub that night."
Thankfully, that has all changed. At present, 50 Cent is n the final year of a $150 million 4-year deal with Starz. Should the "21 Questions" rapper decide to re-up next year, we assume this deal will only get bigger.
RELATED: Is 50 Cent Leaving the 'Power' Universe Amid Drama With Starz?