'Power': 50 Cent Seemingly Changes the Ending After a Leak Spoiled Ghost's Shooter
Ever since the Power Season 6 mid-season finale depicted the shooting, and possible murder, of James "Ghost" St. Patrick, viewers have wanted to know who pulled the trigger. With only five episodes in the series left, a social media user posted a leak spoiling the shooter. However, Curtis "50 Cent" seemingly changed the ending after the clip went viral.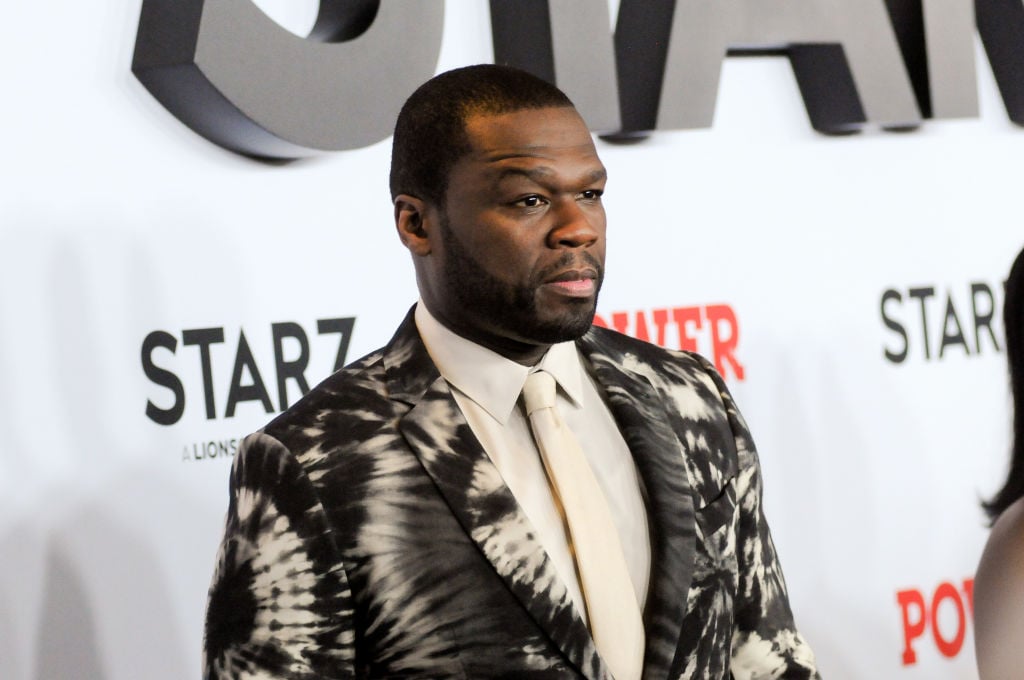 *SPOILER ALERT* THIS ARTICLE CONTAINS SPOILER INFORMATION REGARDING GHOST'S SHOOTER.
James 'Ghost' St. Patrick shot in 'Power' Season 6
In the mid-season finale for Season 6, someone shoots Ghost, and he seemingly falls to his death. Due to the life he lived and his ability to evade punishment, Ghost had several people who wanted him dead.
After the show came back from mid-season break, each episode showed a suspect from their vantage point leading up to Ghost's shooting. So far, his old acquaintance Andre Coleman, late lover's sister Paz Valdes, and former best friend Tommy Egan have all been cleared.
This leaves his son, Tariq St. Patrick, ex-wife Tasha St. Patrick, disgruntled ADA Cooper Saxe, and dirty councilman Rashad Tate as possible shooters. However, viewers have narrowed in on two people they believe pulled the trigger.
Fans think either Tasha or Tariq St. Patrick shot Ghost
When Power first began, it seemed like Tasha and Ghost had the "picture-perfect" life together before he suddenly left her for his old high school fling.
Even though she also had her dirt, she remained loyal to Ghost and never turned on him. However, after Tasha finally asked for a divorce, he put his hands on her and called the authorities on her daycare where she was selling drugs.
Ghost also told her that he wanted their son to turn himself in for the murder of a dirty cop, Ray Ray, who killed Tariq's twin sister. Therefore, fans believe it is plausible that Tasha shot Ghost for revenge and to protect her son.
Others are convinced Tariq pulled the trigger as he's been angry with his father ever since he left their family for Angela. He has also blamed his father for every wrong thing in his life and doesn't want to turn himself in as his father requested.
Additionally, Tariq has thought about killing Ghost before. At the end of Tommy's episode, he discovered Ghost's dying body and looked up at the shooter in disgust. Tommy then raised his gun, but Ghost told his friend to "let it go." He would only say that if the shooter was his ex-wife or his son.
50 Cent seemingly changes ending after a leak
A day after Season 6 Episode 13 aired, a social media user leaked a video of Tariq holding a gun to his father, saying, "I can't go back." Ghost responded, "Hey, son, I love you, okay?"
Then, Tariq pulled the trigger, shooting his father in the chest. The video went viral on Twitter shortly after that, with fans claiming they knew Tariq was the assailant all along.
A few hours later, 50 Cent uploaded a video of Tasha holding up a gun, who said, "I can't let you destroy my son." She then shoots the gun and then looks in disbelief.
The Power creator captioned the clip, "Now stop playing with me!" It's unclear if 50 Cent officially changed the ending to Tasha as the shooter or if he's trying to throw viewers off after the leak.
However, his followers became angry with him for potentially spoiling his show. Did Tasha or Tariq kill Ghost? Watch Power Sundays at 8 p.m. EST on Starz.