'Power': Why Fans Think Andre Coleman Should Have Gotten a Spinoff
When Andre Coleman began working with James "Ghost" St. Patrick in his nightclub, they thought he could become the "new Ghost." However, the show went in another direction with him, and he ended up as one of the most hated characters in the series. Many viewers liked Dre's initial come up and would have enjoyed watching his spinoff, had the writers not made him so unlikeable.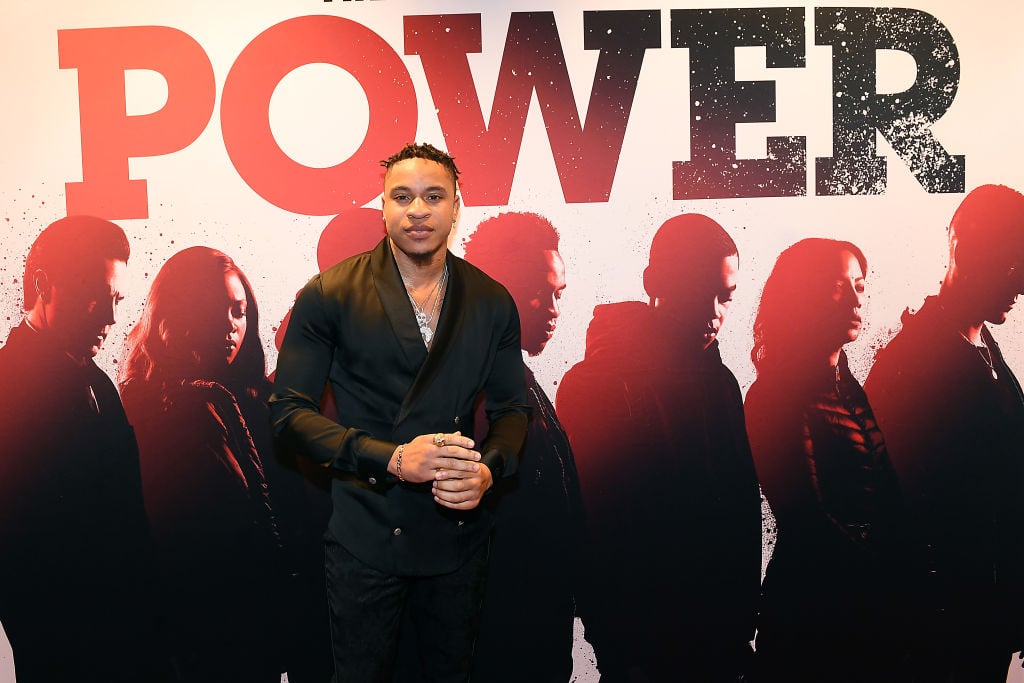 Dre Coleman in 'Power'
The drug dealer first appeared in the second season when Kanan Stark (50 Cent) ordered him to kill assassin Pink Sneakers, to which Andre Coleman obliged.
After he and Kanan's several plans to murder James "Ghost" St. Patrick (Omari Hardwick) failed, Dre (Rotimi) offered to team up with him. He later defended Ghost by pulling a gun on business partner Tommy Egan (Joseph Sikora) when the friends had a heated disagreement.
In the following season, he began working at Ghost's club after expressing his interest in getting out of the game. However, a severely burned Kanan, who didn't die as Ghost thought, showed up at Dre's apartment and blackmailed the drug dealer into working with him again.
When the FBI erroneously arrested Ghost for the murder of Greg Knox, Dre ran the club and stole some of the club's earnings to pay off Kanan. He then arranged Julio Romano's murder to make it look gang-related and used his death to become second-in-command to Tommy.
He then attempted to take down Tommy's drug organization, stabbed a priest who defied him, and sent assassins after Kanan. Therefore, the unlikely trio of Tommy, Ghost, and Kanan all assembled to take Dre down.
In the fifth season, Dre's business began to crumble, so he met with Angela Valdes to snitch on Alicia Jimenez and her involvement with the murders of Felipe Lobos and Mike Sandoval.
He broke out of protective custody after the Jiminez sent their assassins to kill Dre, and got his job back working for Ghost at the club. However, their relationship soured after his boss tried to pin the murder of distributor Jason Micic on his former mentee.
Therefore, he gladly accepted corrupt councilman Rashad Tate's $100,000 bribe and promise of a new life in exchange for Ghost's death. However, someone already shot and killed the club owner.
Dre didn't get away fast enough, and he landed in jail with Spanky and 2-Bit, former associates of Tommy's who he put behind bars. The two got revenge by pouring gasoline into Dre's cell and lighting it on fire.
Several characters received 'Power' spinoffs
After the conclusion of Power, Starz greenlit four new spinoffs. The first, Power Book II: Ghost, stars Method Man as a lawyer and Mary J. Blige as a smart street businesswoman. Tariq, Tasha, and Cooper Saxe all return as well. While the series was set to air in the summer of 2020, the coronavirus (COVID-19) pandemic will delay the premiere.
Then, prequel Power Book III: Raising Kanan focuses on the rise of Kanan Stark. Finally, sequels Power Book IV: Influence, which revolves around Tate's corrupt political world and Power Book V: Force, which follows Tommy as he leaves New York City for California, are still in the writing room.
While many fans have expressed interest in following Tommy's story, they are not as interested in Tariq, Kanan, or Tate and aren't looking forward to those spinoffs as much.
Reddit users think Dre should have had his own spinoff if the character didn't turn out to be unlikeable as he "had all the potential in the earlier seasons."
Fans think Dre Coleman should have gotten a 'Power' spinoff
One user noted Dre "deserved to be the new Ghost" as he "had ambition, skill, and street smarts," which is why Ghost began mentoring him in the first place.
They noted the drug dealer was "already a hitter" before working with Ghost because he stabbed Pink Sneakers to death in one of the opening scenes viewers were introduced to him.
At the beginning of the series, Dre used to have a more "effective, cool, calm, and collected" manner and could've been the new Ghost, if not bigger, had the writers given him more time "under Ghost's wing."
While unconfirmed, a Reddit user noted that creator and showrunner Courtney Kemp attempted to provide him with his own spinoff, but the actor who plays Dre wanted to focus more on music.
Especially with the added insight of he and his mother's complicated relationship shown in his final episode, many viewers would have wanted to watch Dre for a little while longer.