'Power Book II: Ghost': Fan Favorite Character Returns Who Could Change the Whole Game
When Power Book II: Ghost premiered in September, some fans already had their minds made up about Tariq.
Now that the show's in its second half, he's won a few people over as he gets deeper into the drug game. Though he's in it with the Tejadas, many viewers have been wondering about characters from the St. Patricks' past, and in episode 6 of Book 2, another one showed up.
Tameika Washington, Blanca Rodriguez, Tate, Saxe, and Effie have all appeared in the series, but a fan favorite from the OG Power circle made a grand entry and can set things up for the next stage of the plot. And he ain't no snitch.
[Spoiler alert: This article contains spoilers for Power Book II: Ghost, Season 1, Episode 6, "Good vs. Evil"]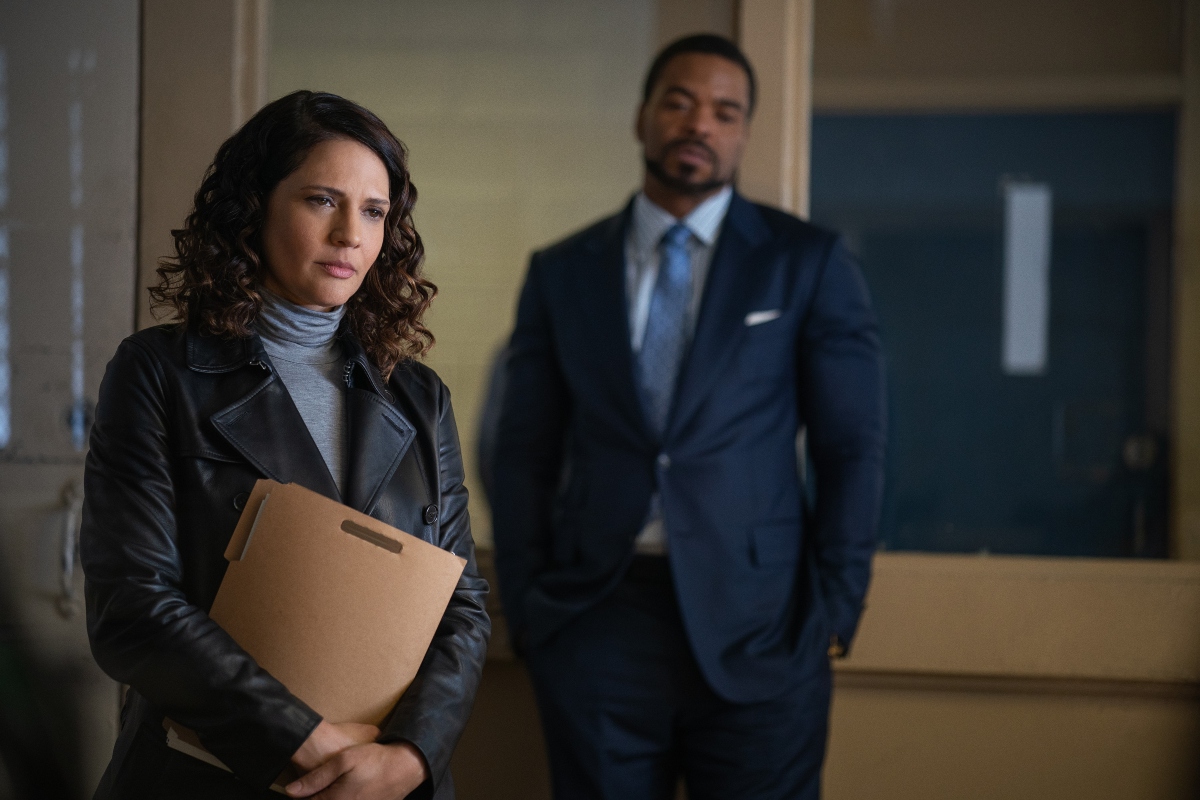 2-Bit returns and is here to stay
There was a brief celebration on social media when Francis Johnson — better known as 2-Bit — popped up on the screen with his hilarious slick mouth and unflinching no-rat policy. Without missing a beat, he told off Saxe, Blanca, and Davis MacLean who all wanted him to testify in Tasha's trial.
Eventually, he agreed to Saxe's deal and MacLean's offer and double-crossed Saxe on the stand. That allowed 2-Bit to leave and walk out of prison a free man. He didn't have to snitch either.
But now that he's out, this could spell good times for Power Book II viewers and trouble for Tasha or Tariq.
Will the Tejadas figure out the Ghost connection?
Slip back to the Tommy/Ghost era of Power and note how 2-Bit fit into the equation. From season 2, he worked as a street soldier for various drug bosses including Ghost, Tommy, and the Jimenez cartel. He knows Tasha too.
He's murdered, kept secrets, and schemed against his adversaries, but it's a fact that 2-Bit knows the streets — particularly the streets of Queensbridge.  
In episode 6, MacLean said to him, "You'll be back in Queens moving weight by the end of the week," and it seems like that's going to happen.
Right now, Monet and her clan are running Queens so there's a chance 2-Bit will cross paths with them. With that in mind, could the Tejadas finally figure out the Ghost-Tariq-Tommy connection?  
So far, they only know Ghost by name and not that he's James St. Patrick. 2-Bit could inadvertently connect the dots for the Tejada family, and that means Lorenzo too. That will either work for or against Tariq.
Tommy's predicted return seems inevitable
It's already a known fact that Tommy left town after Ghost's death, but what about a cameo in Power Book II: Ghost? Creator Courtney Kemp said that a familiar face will arrive toward the end of the season and hinted it would be Tommy.
"I don't know: If somebody said in court that I did something that I didn't do, I might feel compelled to show up, maybe, and talk to them about it?" Kemp told TV Line.
Now that 2-Bit is out and knows what's going on with Tasha's case (and the fact Tommy's name came up in court) and he's looking to jump back into the drug game, it makes perfect sense for Tommy to come back.
Hold on for the last four episodes of Power Book II to see if there's another big OG character moment.