'Power Book II: Ghost': There's a Reason Monet Tejada's Family Doesn't Know the St. Patricks
Viewers are just getting to know the Tejada clan in Power Book II: Ghost but have so many questions about their backstory, heritage, and reach in the drug game.
From the first episode, Tariq's research into the family painted Monet Tejada as the matriarch who's holding things down while her man is locked up. He wants in with them for business purposes — and maybe a few other reasons too — but the lack of trust is obvious.
Though many fans don't trust Tariq St. Patrick either, some don't understand why the Tejadas aren't acknowledging Tariq's lineage and connections when it comes to the streets. There's a reason for it.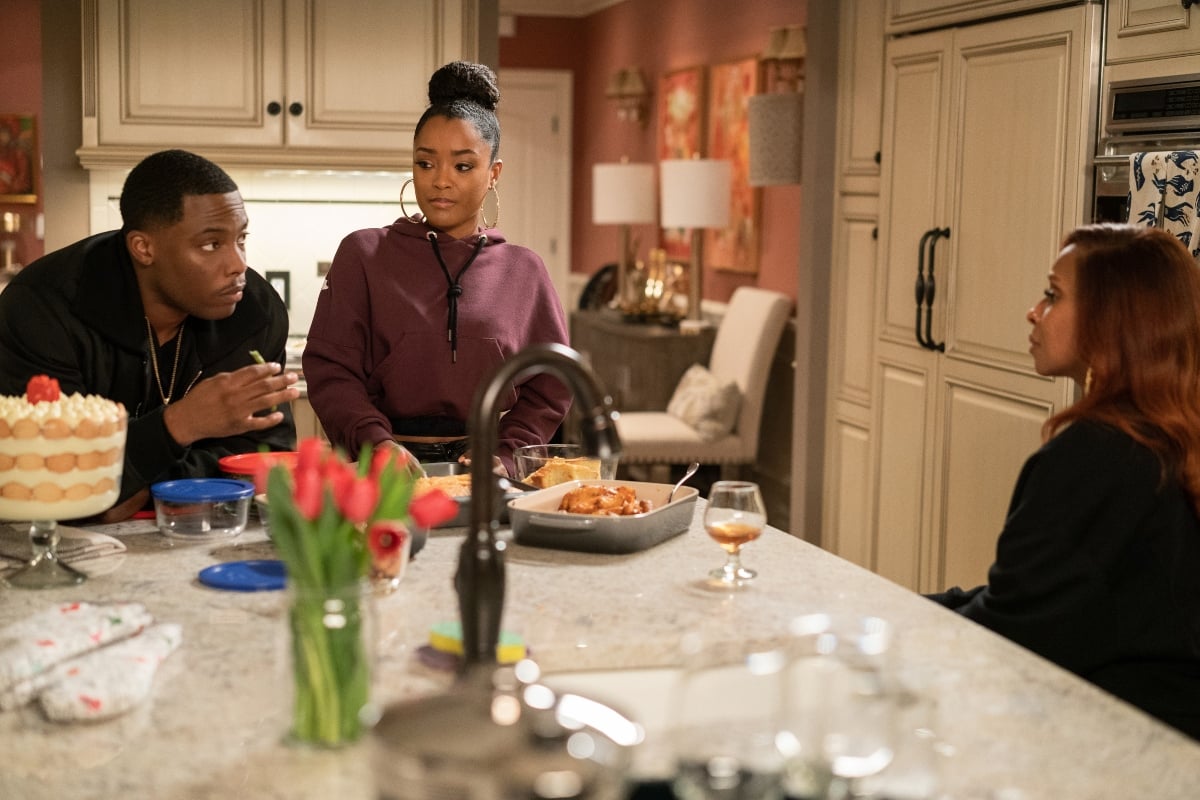 'Power Book II' early episodes introduce the Tejadas
So far, the first few episodes of this series have been focused on the Tejadas. Specifically, how Monet operates as surrogate crime boss, the sibling dynamics, and Lorenzo's enormous pull from behind bars.
It's obvious the family is supposed to keep running things even though the head is locked up, but it's unclear how long they've been at it without him.
With that in mind, they do have a handle on local distributors and collections, and Cane has established himself as an impulsive hothead enforcer (kind of like Tommy). Tariq slickly steps in with his comments about snitches and willingness to get into the game, but Monet is suspicious.
All she knows is what Ramirez told her about Tariq St. Patrick, and that's anyone who's around him either winds up dead or in jail. However, that's just a surface background check. What about Ghost and his sophisticated drug operation?
'Power' creator Courtney Kemp explains why the Tejadas don't know about Ghost
Lorenzo's name carries weight in the game and that's extended to his kids. Some fans believe that it should be the same way for Tariq. But Kemp explained why Monet and her family don't know about Ghost and Tariq during an Instagram Live session with fans.
"People have been asking this question and I think it's kind of interesting," she said.
"You guys were in the show, so you saw that James St. Patrick and Ghost were the same person. But if you only know Ghost by reputation, then you only know the name 'Ghost.' Until the two ideas Ghost and St. Patrick are connected, for Monet and Lorenzo, James St. Patrick is just the guy who was running for lieutenant governor. They don't know what you guys know and they don't know what the prosecutors know."
She compared it to when the DNC vetted James St. Patrick for office and came up with nothing on "Ghost." All they knew was that he was acquitted for murder but they weren't aware of the Ghost persona.
Monet and Lorenzo will probably learn about Ghost
Given that Tommy and Ghost used to run drugs out of Queens before scaling operations up with various international gangs, it's possible they crossed paths with Tejada.
There are enough episodes left in the season for Lorenzo to do intel in jail and run into some of Ghost's and Tommy's old associates.
By the way, where is 2-Bit locked up? If the Tejadas have an inside person who works for the feds or they dig deep enough into the streets, they'll eventually make the connection between Ghost, Tariq, Tommy, and probably Kanan too.