'Power Book II: Ghost' Season 2 Casts a New Drug Lord Villain
Power Book II: Ghost came in swinging for season 1 and left bodies in the dust with its season finale. Power creator Courtney Kemp guaranteed season 2 will have more complications and more murders, some of which are the direct result of Tariq's actions.
Now, it looks like he and the Tejadas will have a new baddie to contend with in the next installment, and he shows up just in the nick of time.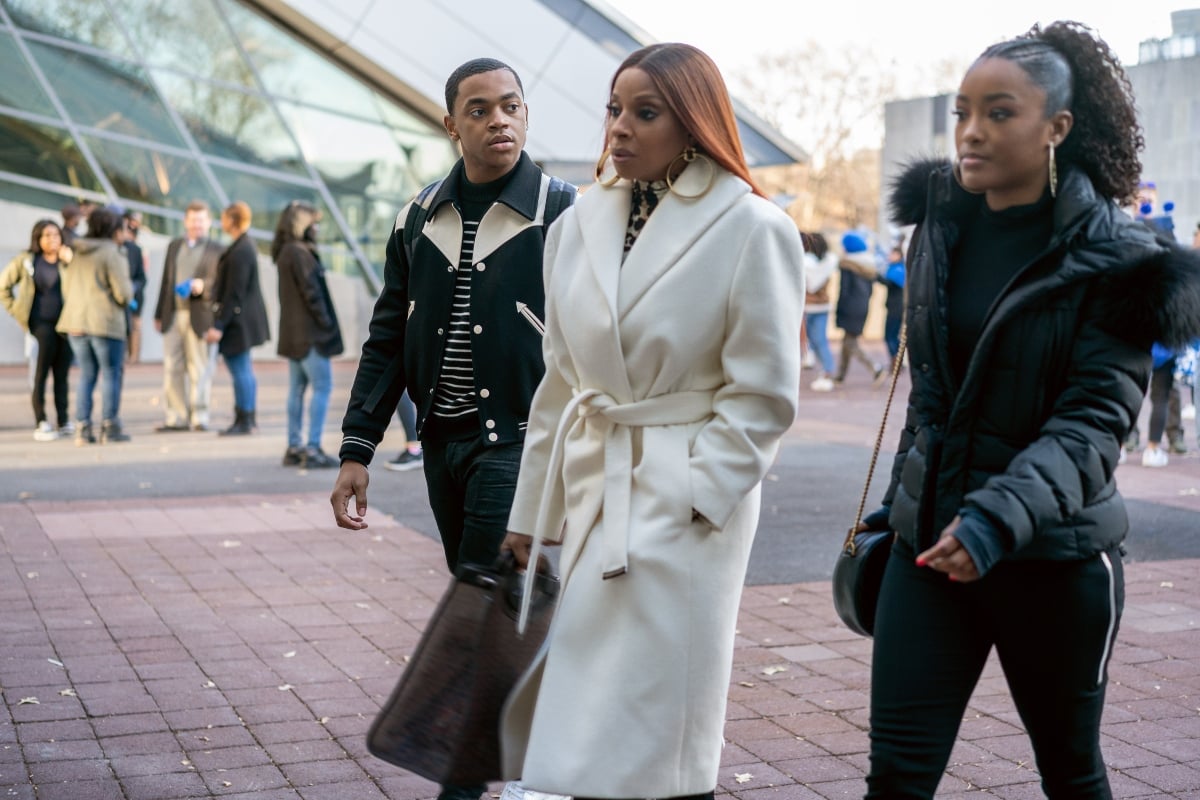 Tariq changed Monet's whole setup in 'Power Book 2'
Though he was an outsider, Tariq St. Patrick wound up changing the way the Tejadas did business in season 1 of Power Book II: Ghost.
Once he and Brayden got the Course Correct app going, they brought in a ton of money for Monet. But their arrangement also caused problems with Cane, who ultimately separated from the family and is plotting a street takeover.
Now that Professor Reynolds is dead, Tariq's drug-dealing secret is safe for the moment, but there could be some heat from the cops. Things are certainly complicated.
Outside of campus, Monet's business had a series of challenges from her supplier, DC Joe. There will undoubtedly be repercussions for that, but who's supposed to supply their product?
Daniel Sunjata joins cast of 'Power Book 2'
According to Deadline, Daniel Sunjata has been cast in the Starz series as a drug lord named Mecca. Judging by his character's description, he doesn't seem like he'll have the same sense of humor as DC Joe. Mecca is pegged as "dangerous, manipulative, and calculated" and pops up in the city when the Tejada clan are trying to figure out their supplier problem.
Like many new characters in the Power universe, Mecca also is harboring some secrets from his past. His secrets go beyond what we first see in his dealings with the Tejadas.
Sunjata previously starred in Rescue Me as fan favorite character Franco Rivera, and as Agent Briggs in Graceland.
'Power Book IV: Force' is also growing its cast
For those who missed it, three Power spinoffs are currently filming. Season 2 of Power Book II: Ghost is in production with Michael Rainey Jr. providing behind the scenes footage on his Instagram account. Next up is the Kanan Stark prequel Power Book III: Raising Kanan, which already has a hot theme song featuring 50 Cent.
Starz and Courtney Kemp flipped things around to make Power Book IV: Force the fourth spinoff in the franchise, bumping Power Book V: Influence down one ladder rung. The Tommy-centric series is also in production and recently expanded its cast by eight, per Deadline.
Lili Simmons, Gabrielle Ryan, Isaac Keys, Shane Harper, Kris D. Lofton, Anthony Fleming III, Lucien Cambric, and Tommy Flanagan have signed on as major characters.
Lofton and Keys play a pair of brothers who have different goals for themselves and the family business, and Harper and Flanagan play a father and son whose relationship gets tested.
Viewers will meet a new set of crime families in Chicago as Tommy navigates the drug game there. Irish mobsters, local drug gangs, and a potential new love interest await him in the new story where he's seemingly left New York behind. And he's definitely going to shake things up.
Fans should look out for the premiere dates of each Power spinoff later this year.