'Power Book II: Ghost' Trailer Reveals Premiere Date, Tariq's Path to Ghosthood
Be warned that for the next few months, we're back on the Power beat. Whether you're an original fan who can't wait for the next chapter or one who wants to skip Power Book II: Ghost, you can keep up with the story here.
In July, Starz teased that Book 2 would make its debut in September, but now we have a concrete date and a few more details about the upcoming spinoff.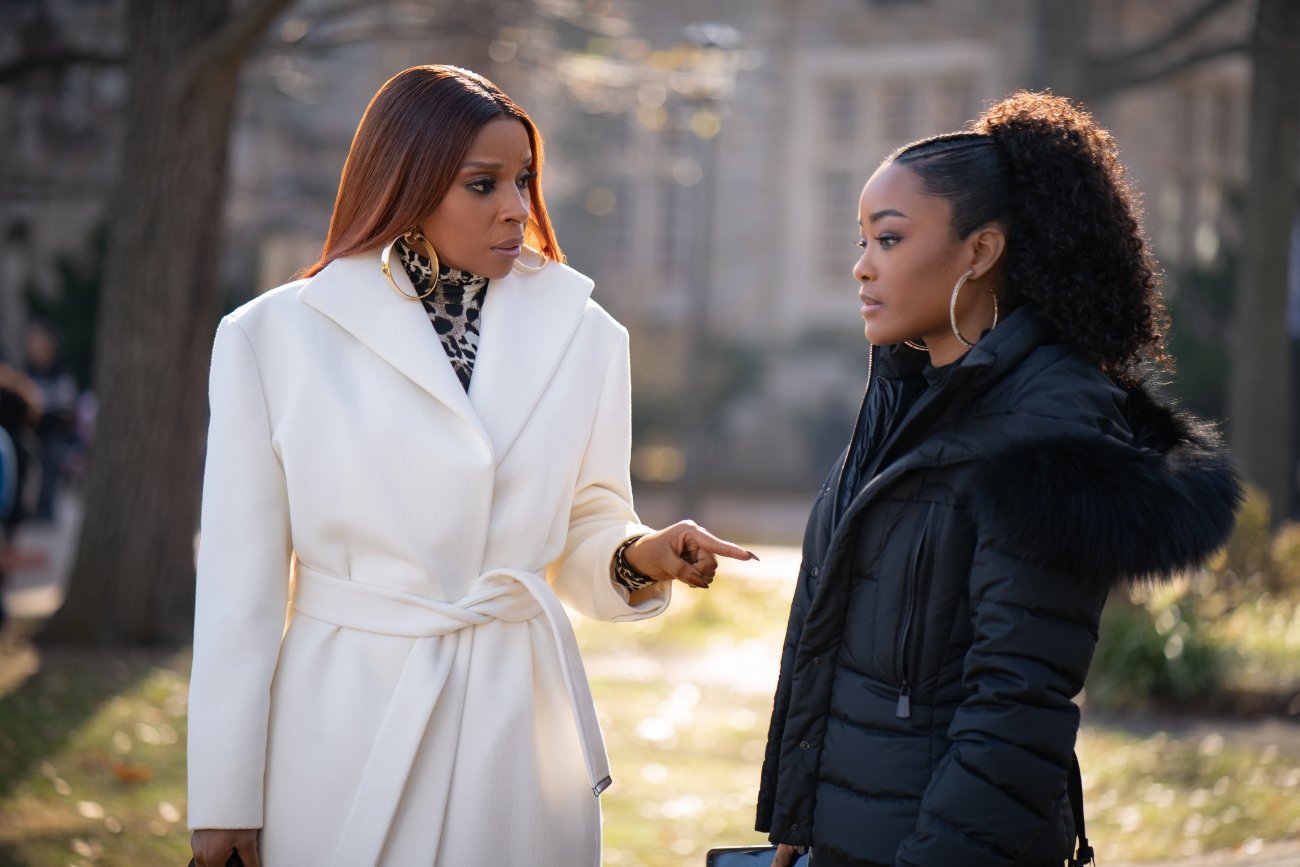 'Power Book 2' trailer shows Tariq trying to boss up
An official trailer for Power Book II: Ghost dropped on Aug. 4 and revealed the series will premiere on Sept. 6. Between COVID-19 restrictions and Labor Day weekend, chances are you'll have time to spare for first episode.
Power Book II: Ghost will drop debut at 9 p.m. EST on Sept. 6 and switch to an 8 p.m. time slot beginning Sept. 13. Season 1 will consist of 10 episodes and will air internationally as well as the U.S.
In the trailer, Tariq wants to hire Method Man's Davis MacLean as his mom's criminal defense attorney. Unsure of what he's gotten himself into, MacLean takes on the case for $500,000.
Of course, Tariq gets the money the only way he knows how: drug dealing. He seems primed to follow in the life his father tried to leave behind. Check out Naturi Naughton as Tasha, Mary J. Blige as Monet, and Woody McClain as part of a crime family.
RELATED: 'Power': Michael Rainey Jr. Shares His Most Difficult Scene (and It Wasn't Shooting Ghost)
'Power' creator Courtney Kemp says series will introduce 'host of new characters'
Kemp and executive producer 50 Cent both issued statements through a Starz press release to express their excitement about the first spinoff. Kemp explained that fans will rejoin Tariq and Tasha 72 hours after the events of the Power series finale.
Tariq, straddling two worlds, seeks to clear his mom of murder charges, but gets deeper into the street life and the people involved in it. Kemp stated:
"Along with reconnecting with some old favorites, we are excited for the audience to meet a host of new characters, including powerful allies like Method Man's Davis MacLean and potential foes like Mary J. Blige's Monet Tejada."
According to the series' logline, it won't be easy for Tariq St. Patrick to juggle all of his obligations. There's only one way: "As Tariq tries to balance his drug operation with his grades, love life, and family, he figures out that the only way to avoid the same fate his father met is to become him — only better."
It's noted that Saxe is back on the scene as the prosecutor in Tasha's case and Monet is the head of the Tejada crime clan.
There's also a 'Power' marathon happening
Just in case you forgot all the grimy details from season 6, Starz revealed a Power marathon is going down. On Sept. 5, the network will begin to air the first 10 episodes of the final season.
On Sunday, Sept. 6, they plan to drop a replay of episode 10 and then follow up with the last five, sealing things up with Tariq shooting his father. Get ready to tune in for all new action when Power Book II: Ghost arrives with Tariq in the driver's seat.