'Power Book II: Ghost': Why Fan Favorite Tommy Will Probably Show Up in Tariq's Spinoff
It is highly likely Tommy Egan will be in 'Power Book II: Ghost'. Here's why.
Season 6 of Power went hard with the Tommy Egan-related action and put him at odds with Ghost, Joe Proctor, two mob families, his crew, Tasha, and Tariq. In the end, he made peace with Ghost, eluded the authorities and his enemies, and rode off into the sunset.
Joseph Sikora is set to take the character in a new direction in a Tommy-centric spinoff so fans will be able to catch up with one of their favorites in this post-Ghost era. However, there is a huge chance we'll get to see Tommy sooner than later — with or without the Mustang — in Power Book II.
[Spoiler alert: This article contains spoilers from Power Book II: Ghost, Episode 1: The Stranger]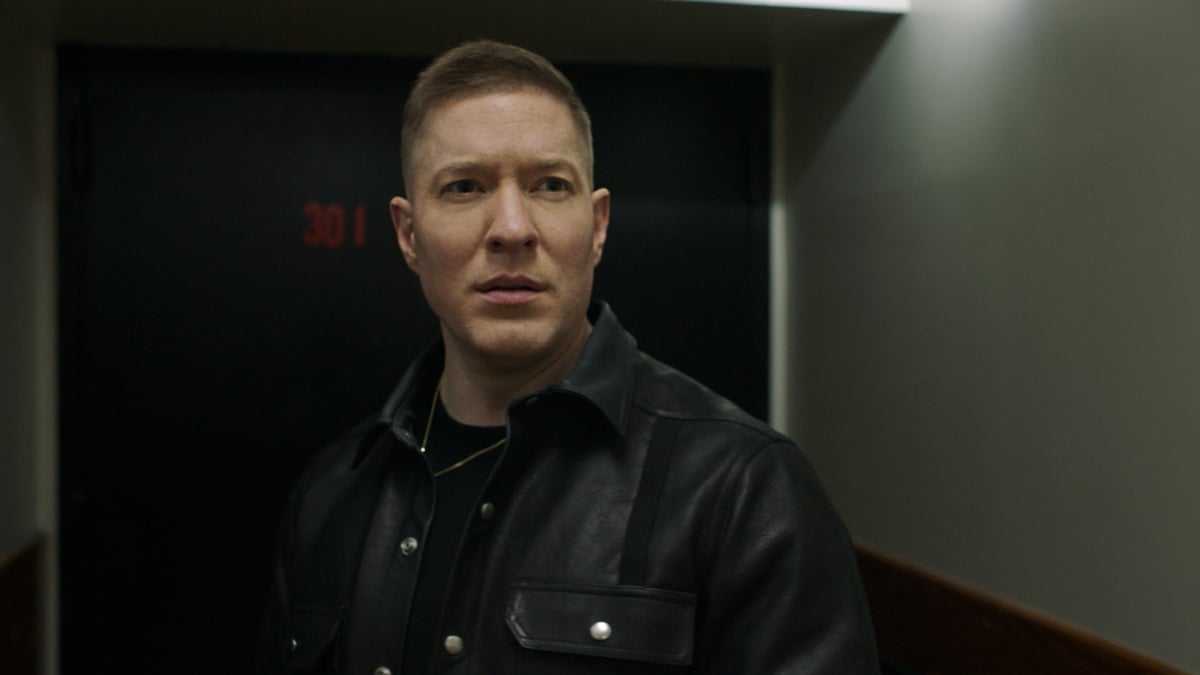 Tasha invoked Tommy Egan in 'Power Book II'
If you already watched the first episode of Book II then you know that Tasha blamed Tommy for killing Ghost. She did so because of the plea deal that required her to name a shooter.
In those tense moments, it seemed like she would either give up Tariq or Saxe, but she shocked everyone by even mentioning Tommy. And he's not even in the city anymore. This will probably not go unanswered.
'Power' creator Courtney Kemp teased a Tommy pop-up in 'Power Book 2'
As the creator, Kemp knows the Power universe inside and out and she understands what makes these character tick. Tommy has a short fuse and doesn't particularly care for loose ends or snitches.
Toward the end of season 6, he intended to kill Tasha as payback for LaKeisha but changed his mind at the last minute. They are not on good terms and there's also the fact that he saw Tariq at Ghost's murder scene.
In an interview with TV Line, Kemp noted that Tasha's decision to utter Tommy's name was spur of the moment. She also told the outlet that viewers will see a familiar face toward the end of the season, and TV Line deduced it'd be Tommy.
Kemp seemingly confirmed that notion by saying, "I don't know: If somebody said in court that I did something that I didn't do, I might feel compelled to show up, maybe, and talk to them about it?"
The Tommy Egan we know loves a good confrontation, so prepare for his reemergence in Tariq's world.
Tommy's spinoff 'Power Book IV: Force' bumped up
It is a given that these some of the spinoffs will be interconnected and characters from the original Power series will cross paths once again. Tommy's story is coming back to Starz faster than projected in Power Book IV: Force.
The spinoff was initially supposed to be Book V but beat Rashad Tate's story to the punch. According to Deadline, on August 31, Starz announced a series order and indicated the show will premiere after Power Book III: Kanan. The latter is due to drop in 2021.
Per the Starz press release, "POWER BOOK IV: FORCE centers on fan-favorite character Tommy Egan, played by Joseph Sikora, after he cuts ties and puts New York in his rearview mirror for good."
Keep watching Power Book II: Ghost each Sunday at 8 p.m. to learn how Tommy fits into the plot.