'Power Book III: Raising Kanan' Actor Omar Epps Is Already a '90s Screen Legend With These Film Roles
As the Power Book III: Raising Kanan trailer heats up the internet, fans are hyped about seeing the story unfold on Starz. Omar Epps appears as Detective Howard in the prequel series, a seasoned pro who knows the ins and outs of Jamaica, Queens.
While many viewers may recognize Epps from his roles on House, This Is Us, and Shooter, he popped up on the film scene back in the 1990s. With the '90s setting, fly soundtrack, and overall tone in Raising Kanan, many fans are excited to see Epps revisit this era. But they can do that by watching him in these throwback movie roles too.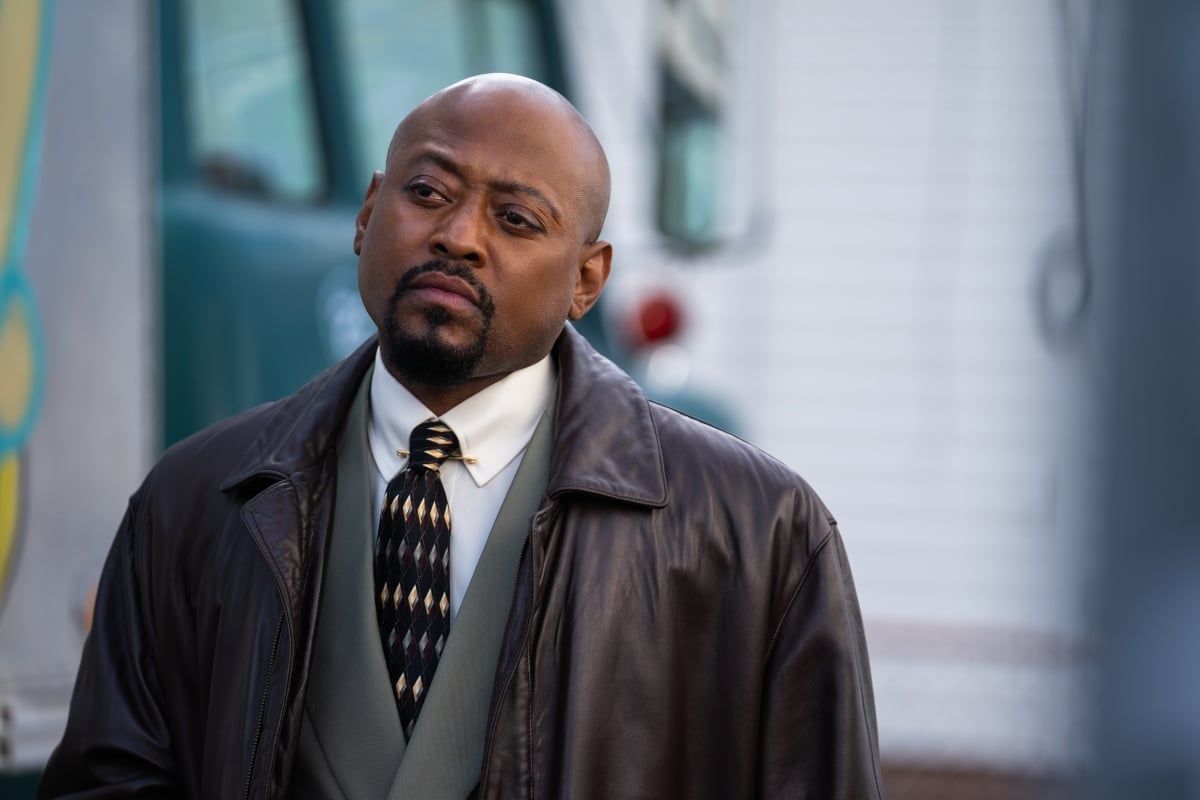 'Juice'
Omar Epps made his big screen debut in 1992's Juice, a hip-hop classic about four friends who fall out due to differences about the street life. Epps' played the high school DJ Q, and Tupac Shakur co-starred as the unforgettable Bishop.
The cast also includes Jermain Hopkins, Khalil Kain, Cindy Herron of En Vogue, and Samuel L. Jackson. There are also appearances from Naughty by Nature's Treach, EPMD, DJ Red Alert, and Queen Latifah.
'The Program'
On a hot streak after Juice, Epps went on to appear in The Program, a 1993 drama about a college football team and the characters' issues with drugs, alcohol, academics, and in-house jealousy. Epps starred alongside Halle Berry and James Caan as Darnell Jefferson, a talented player who dreamed that football would lead him to a new life.
'Higher Learning'
Remember Higher Learning from 1995? Epps led the John Singleton film as Malik Williams, a track athlete whose freshman year in college saw him face racism, academic trouble, and trauma. Tyra Banks played his girlfriend Deja.
Other notable names in the cast include Jennifer Connelly, Ice Cube, Regina King, Michael Rapaport, Kristy Swanson, and Laurence Fishburne. This film grossed more than $35 million at the box office.
'In Too Deep'
1999's In Too Deep took Epps out of athlete mode and turned him into an undercover cop named Cole/J.Reid looking to take down a kingpin. LL Cool J played the drug dealer Dwayne Gittens, while Nia Long was Cole's love interest, Myra.
'The Wood'
The Wood is another classic that followed Epps' character from adolescence into adulthood. He played Mike while Taye Diggs and Richard T. Jones starred as his longtime friends Roland and Slim, respectively.
Mike and Slim reel jittery groom Roland back to reality when he gets cold feet before his wedding. Funny enough, this movie marked the first time Epps and Sanaa Lathan partnered up as friends/love interests, a theme that carried over into a separate film, Love & Basketball.
'Love & Basketball'
Though this beloved movie dropped in 2000, it's considered a fan favorite and Epps is immediately associated with it. He and Lathan played childhood friends and basketball players Quincy and Monica, who grew up to become lovers, estranged friends, and then husband and wife. Coincidentally, the pair wound up dating in real life.
Catch Omar Epps in Power Book III: Raising Kanan when the show arrives on Starz on July 18.