'Power Book II': Fans Think the Spinoff Is a Step up From the Original Series
After thinking they would boycott 'Power: Book II,' many fans have stated they like the spinoff and believe its a step up from the original series.
After fans saw the Power Book II trailer, they realized it would revolve around Tariq St. Patrick. Because many viewers don't like the character or understand his decisions, they claimed they would boycott the series. However, many ended up watching it anyway and admitted they think the spinoff is a step up from the original series.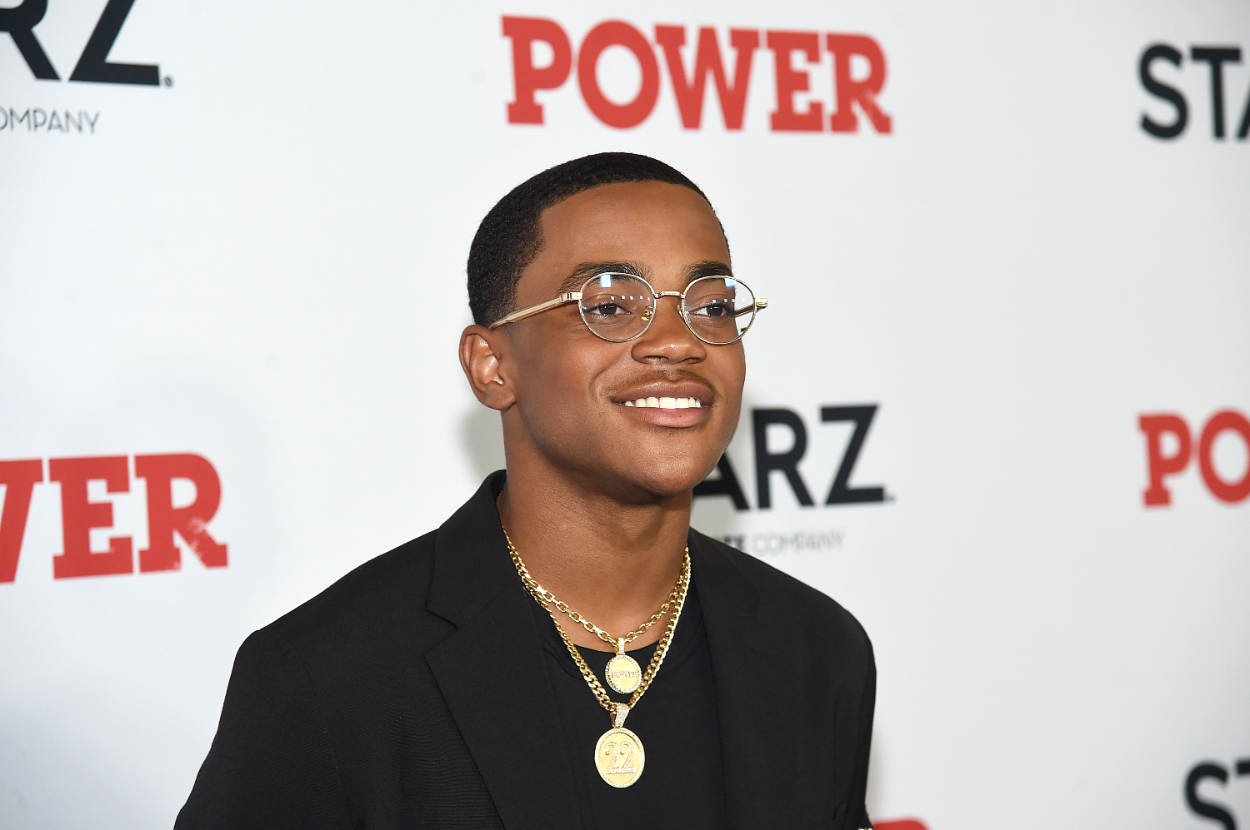 'Power' focused on James' Ghost' St. Patrick
In 2014, Courtney Kemp's drama series premiered on Starz, introducing fans to the life of drug dealer turned businessman, James "Ghost" St. Patrick (Omari Hardwick). Intelligent yet ruthless, the married father-of-three desired to "go legit."
However, his wife and long time best friend and business partner, Tommy Egan (Joseph Sikora), wanted him to stay in the streets with the potential of becoming the biggest drug dealer in New York City.
Ghost ended up stepping out on his marriage and had an affair with his high school sweetheart who became a criminal prosecutor, Angela Valdez (Lela Loren). After she died, he pursued a career in politics with the hopes of becoming the state's next lieutenant governor.
When a past murder that his son Tariq (Michael Rainey, Jr.) committed came back to a haunt them, the businessman told his kid to turn himself in. He also threatened to turn on his now ex-wife Tasha (Naturi Naughton), so Tariq killed his father, believing it was the only way to save his family.
The series ended with the hopeful politician's death and the next steps for the St. Patricks.
'Power: Book II' revolves around Tariq St. Patrick
Ghost left his ex-wife without any money and gave it all to his kids, namely his son, who would only receive it after graduating college with a degree. Therefore, Tasha struck a deal with nightclub manager Simon Stern (Victor Garber) to get Tariq into his alma mater in return for Truth upon graduation.
Stern agreed but made the teenager tutor a basketball player on top of his studies. Shortly after the agreement, Tasha went to jail for the murder of her husband after her failed attempt to frame former lover Quinton Wallace (Tyrone Marshall Brown).
Additionally, Cooper Saxe (Shane Johnson) charged her with the kingpin statute for Ghost's criminal activities, which could give the mother-of-three life in prison, if not the death penalty, if convicted.
Therefore, Tariq has to juggle selling drugs to make money for his mother's legal expenses and stay on top of his and his tutee's schoolwork. The college student is also taking an advanced class in an effort to graduate early to receive his father's trust fund money.
Fans think 'Power: Book II' is a step up
After watching the Power Book II trailer, many fans claimed they would boycott it because they couldn't stand Tariq and didn't understand why he killed his father. However, after the first couple of episodes aired, several viewers reported that they surprisingly liked it.
One Redditor noted the writers have "presented a good storyline" so far that does begin where Power ends. Additionally, many have claimed that Tariq isn't as "unbearable" as they found him in the original series. Another Reddit user likes that the show doesn't try to "imitate Power" and has more "complex" storylines.
Although some complain about the lackluster performance from Mary J. Blige as Monet, fans love Method Man as Davis MacLean. They also like the multiple subplots that don't necessarily revolve around Tariq, such as Tasha's trial, the college teachers, and his tutee's criminal family. Others don't like the spinoff as much and don't think it's as exciting or living up to Power.
Additionally, they believe several of the characters are bad actors and aren't interested in many of the subplots as of yet. The majority of viewers seem to be waiting for the Tommy-centered Force, which the franchise moved up from the fifth spinoff in the Powerverse to the fourth. Power Book II airs Sundays at 9 p.m. EST on Starz.
Follow Tamara Grant on Twitter.