'Power Book II: Ghost': 50 Cent Helped Michael Rainey Jr. Prepare for His Role as Tariq
Michael Rainey Jr. never thought he would lead 'Power Book II: Ghost' but 50 Cent helped him prepare for the role in the 'Power' spinoff.
Power Book II: Ghost has aired to rave reviews. The NAACP Image Award-winning show is the first spinoff in the Power Universe and it follows 18-year-old Tariq St. Patrick (Michael Rainey Jr.) in the months following his father, James "Ghost" St. Patrick's (Omari Hardwick) death. The series serves as a follow-up to the original Power.
Though Tariq was the one to shoot his father in cold blood, his mother, Tasha (Naturi Naughton) takes the fall for her estranged husband's murder. Meanwhile, Tariq tries to juggle life as a college student while selling drugs to earn the money to help pay for his mother's defense.
While Rainey has been a part of the Power Universe since the first season of the original show, leading his own show at age 20 is a major feat. Luckily, he had a lot of help from his mentor, Curtis "50 Cent" Jackson.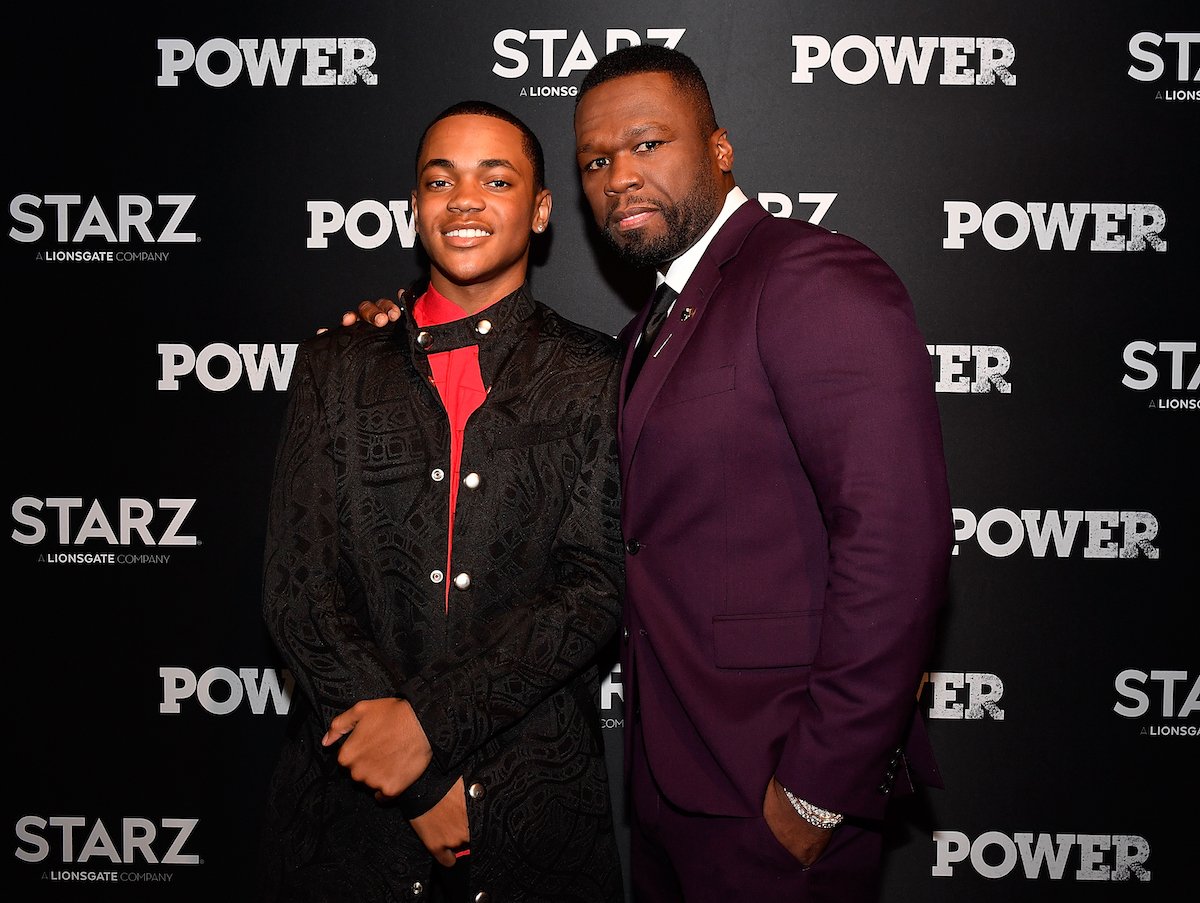 50 Cent and Michael Rainey Jr. worked together on 'Power'
The second season of Power introduced 50 Cent's character Kanan Stark. Fans knew that Kanan had served as Ghost and Tommy's (Joseph Sikora) mentor before Ghost and Tasha had him framed and imprisoned, giving Ghost and Tommy full reign on the drug empire.
Newly released and seeking revenge, Kanan is determined to hit Ghost where it hurts by taking Tariq under his wing. Kanan doesn't expect the father/son–like bond that he forms with Tariq. Over the course of several seasons of the show, due to 50 Cent's role as Kanan and because he is an executive producer in the Power Universe, he and Rainey worked together closely, forming a tight bond in real life.
Still, Rainey never expected to be leading his own show.
Michael Rainey Jr. was shocked when 50 Cent told him he would be the lead in 'Power Book II: Ghost'
While Rainey has been a part of the Power Universe since he was a kid, he had no idea that 50 Cent and creator Courtney A. Kemp intended to make Tariq the focal point of Power Book II: Ghost until the last minute. "We were in the middle of filming season six, I forgot which episode it was, but [producer] 50 Cent had just shown up on set one day," Rainey told Ash London Live via Express. "He was just there talking to everybody and then he stepped to me and brought me to the side and we were talking. He was like, 'You know soon [you] got this done, you're gonna be the lead of your own show.'"
The 20-year-old was so stunned that he immediately dismissed 50 Cent's claims. It wasn't until Kemp confirmed the news that he really believed it. "Like a week or two after that Courtney had told me, 'You know, after the show is going to be about you.' And I was like, 'Oh, so 50 wasn't playing around. Like this is real,'" he said.
50 Cent helped Michael Rainey Jr. prepare for 'Power Book II: Ghost'
Since Rainey is so young and Tariq has become one of the most hated characters on Power, both Kemp and 50 Cent knew that there was a lot at stake for Power Book II: Ghost. However, the Queens-born rapper made it his mission to make sure Rainey was prepared.
"He's stepped up on every level and I'm really thrilled with him," Kemp told Entertainment Weekly. "50 has done such a great job supporting him. They worked together extensively during Power, so 50 really knows him well and has done such a great job of supporting him and preparing him for this."