'Power Book II: Ghost': 50 Cent Offered Alix Lapri the Role of Effie on the Spot
Effie Morales has been a staple in the 'Power' Universe for years. 50 Cent offered Alix Lapri the role on the spit.
At long last, Power Book II: Ghost is finally shining a light on the mysterious Effie Morales (Alix Lapri). Though she has existed on the outskirts of Tariq St. Patrick's (Michael Rainey Jr.) world for some time, she has slowly become a major pillar in his life. Not only is she one of the only people he now trusts, but she also knows him better than anyone.
Effie first starred on Power. In fact, Power Universe executive producer Curtis "50 Cent" Jackson offered Lapri the role on the spot.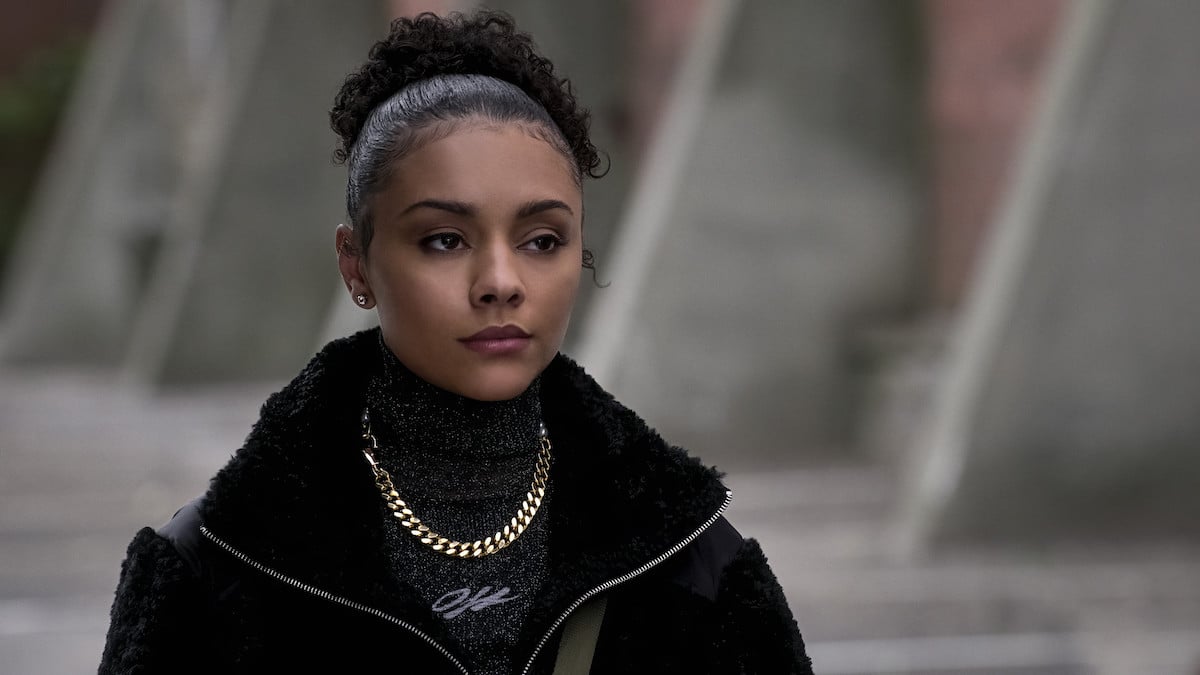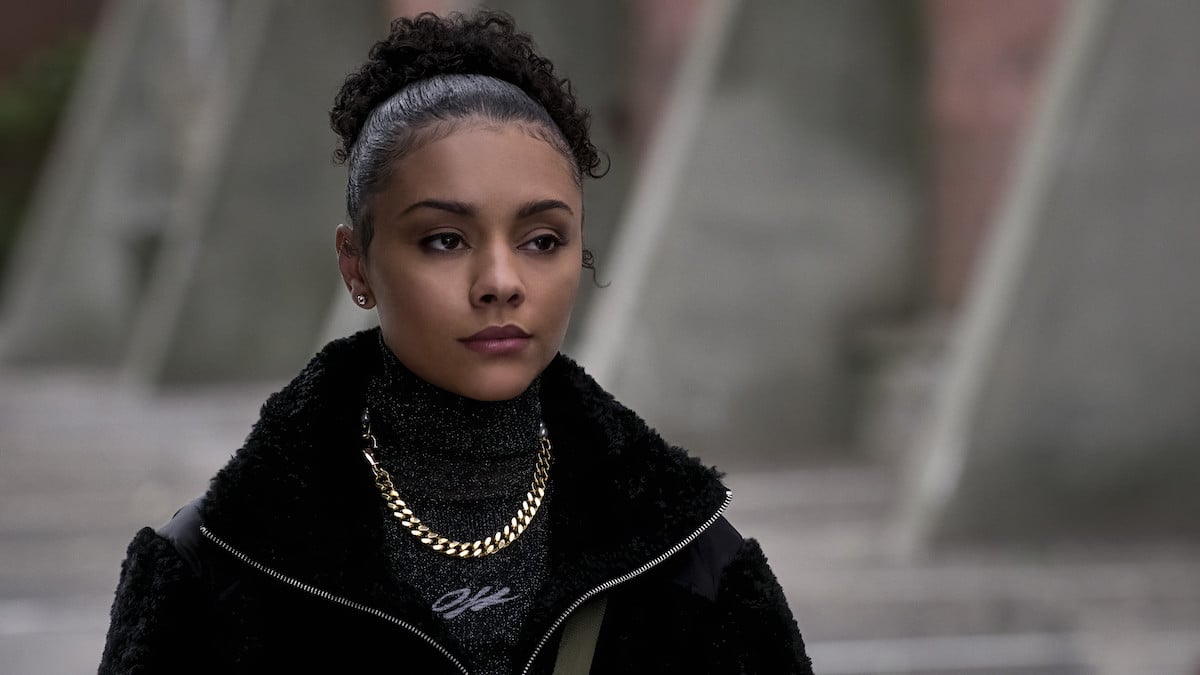 Who is Effie on 'Power Book II: Ghost'?
Tariq and Brayden (Gianni Paolo) were first introduced to Effie during their high school days at Choate. They brought her in on their amateur drug business, before trying to cut her out. In retaliation, Effie turned the guys in, got them expelled, and took over the business for herself.
Now, the trio has reconnected in their college years and has begun and partnership once again. Interestingly enough, Effie and Tariq have also reconnected romantically.
"Effie Morales, a Yale student no stranger to drama," her official character description reads. "And her quest for financial freedom via drug dealing leads her to big competition — her former Choate classmates, Tariq and Brayden. But when Effie decides to join forces with Tariq and Brayden again, she will be forced to determine where her loyalties lie — with herself and herself only, or with people who have shown their true colors time and time again."
50 Cent offered Alix Lapri the role of Effie on the spot
Lapri began starring on Power back in 2019. However, she had worked with 50 Cent in the 2018 drama Den of Thieves. When the executive producer and Power Universe creator Courtney Kemp were looking for someone to step into the role of Effie, 50 Cent knew that Lapri was the right actor.
"A lot of people don't actually know about when I first auditioned for Den of Thieves," she told TV Insider. "I got the callback. After I finished, the director [Christian Gudegast] leaves and says, "Hold on a second." He comes back with 50. He walked into the room and pretty much was like. "Yeah, she is the one." It's very unheard of for that to happen on the spot. From the beginning, he was always super confident in my work. I've learned so much from him over the years. I'm not sure he is aware of how much he has inspired me. Den of Thieves had many heavy hitters including Gerard Butler, Oshay Jackson, 50 Cent. Just seeing the sureness he carried, I started to mimic that just watching him. I was lucky enough to be in the episode he directed on season 6 of Power. It was cool to be back in his energy again."
Effie's backstory will be revealed in 'Power Book II: Ghost' Season 3
Though Effie has been a character in the Power Universe since the final seasons of the original series, there is so much we don't know about the character. However, Kemp has explained that Effie is one of her all-time favorite characters in the franchise and we will learn more about her soon.
"Effie's mom is a mess. But I'll tell you about that later," Kemp revealed in a 2020 Instagram Live. "And if you guys remember, close readers of the series, Effie's brother is dead. He was murdered, so keep that in mind."
Now Kemp has explained that much more of Effie's backstory will come to light in the third season of Ghost. During a more recent Instagram Live, she also warned fans to pay close attention to Effie. After all, Effie is always about herself first.
Now that she's the go-between when it comes to Tariq and the Tejadas we could certainly see Effie making a major power move.