'Power Book II: Ghost': 50 Cent Reveals Behind-the-Scenes Look at Season 2
Despite past expectations, Power fans are loving the Ghost spinoff.
Created by Emmy-nominated writer Courtney Kemp, the show picks up directly after the events in the original series finale, where it was revealed that James St. Patrick was shot down by his son. 10 episodes later, fans have started to warm up to Tariq St. Patrick, even rooting for him at times as if he hasn't done so many horrible things.
The show was officially renewed for another season by Starz back in September of 2020. It won't return for a few more months, but 50 Cent has offered up something to tide fans over: a behind-the-scenes look at the making of Power Book II: Ghost Season 2.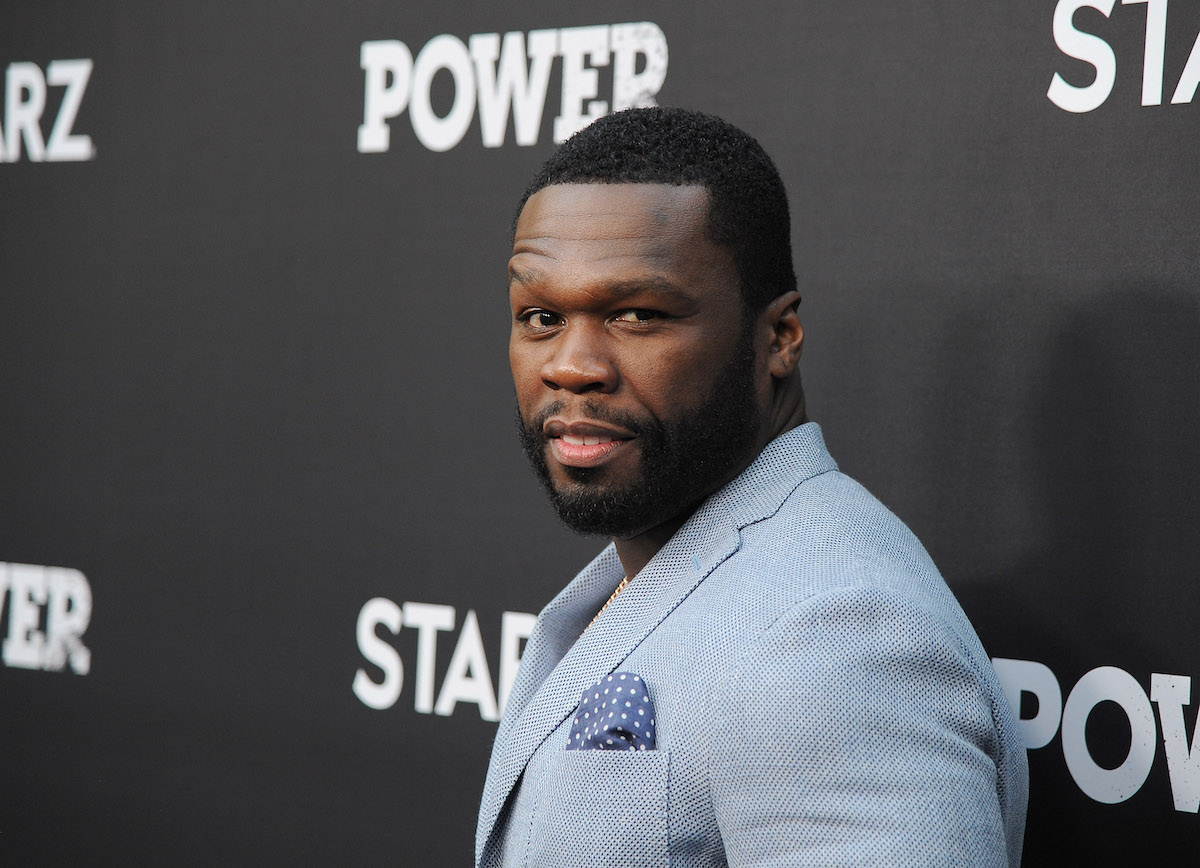 50 Cent took fans behind the scenes of 'Power Book II: Ghost' Season 2
On June 5, 50 Cent, whose real name is Curtis Jackson, posted an Instagram video of him on the set of Power Book II: Ghost.
The Power theme song "Big Rich Town" plays over the video as he goes to visit Michael Rainey Jr., who stars on the series as Tariq. The two embrace and catch up, then they walk out to a room full of other cast and crew members, including Woody McClain (Cane Tejada).
Cameras begin rolling as 50 Cent takes a seat in a director's chair. "Behind the scenes of Ghost season 2," he captioned the video." @michaelraineyjr acting like a diva, i had to go find his a** LOL 🚦Green Light Gang #bransoncognac#lecheminduroi."
The next season will bring more drama to Tariq St. Patrick
Power Book II: Ghost notably left off with Tariq whisking his mom, Tasha St. Patrick, into a witness protection program. Now, he essentially has no one, which Kemp says will be a struggle for him moving forward.
As she previously told Deadline: "I think what will come up in the next season is his lack of ability to contact his mother, to be with his mother and to have that connection. You know in trying to build the coming-of-age story, we really did have training wheels on Tariq in the first season which in the form of his mother."
"So, he turns 18 and by the end of the season he's sending his mother away. Part of the journey of Season 2 is absolutely going through and making decisions without the benefit of someone to call," she continued.
It's unclear when Power Book II: Ghost returns. But Shane Johnson (Cooper Saxe) has indicated it could be a while due to the coronavirus (COVID-19) pandemic.
"I feel like our schedule has just completely shifted because of COVID. So, I don't know. I don't know," he previously explained to the blog Tea With Tia. "I don't know if they're gonna try and get everything done, so they can do ten in a row like we typically do. Or if they're gonna go, 'These five are done, let's try and get these out as soon as we can. Then we'll do the other five later.'"
Hopefully, we'll know more details soon. Until then, check out more of our coverage below.