'Power Book II: Ghost': 50 Cent Says Michael Rainey Jr. Has Excelled the Most in the 'Power' Universe
50 Cent has pushed the 'Power' Universe forward from the beginning and Michael Rainey Jr. who portrays Tariq has been there all along. Now 50 Cent says Rainey has excelled the most out of everyone in the 'Power' Universe.
Michael Rainey Jr. began starring as Tariq St. Patrick in the first season of Power. Now, nearly a decade later, he's the lead in his own show, Power Book II: Ghost. Tariq was just a small character, the son of a drug kingpin, James "Ghost" St. Patrick (Omari Hardwick) in the first few seasons of the show.
Now in Ghost, he's become his own man and executive producer Curtis "50 Cent" Jackson has been there every step of the way.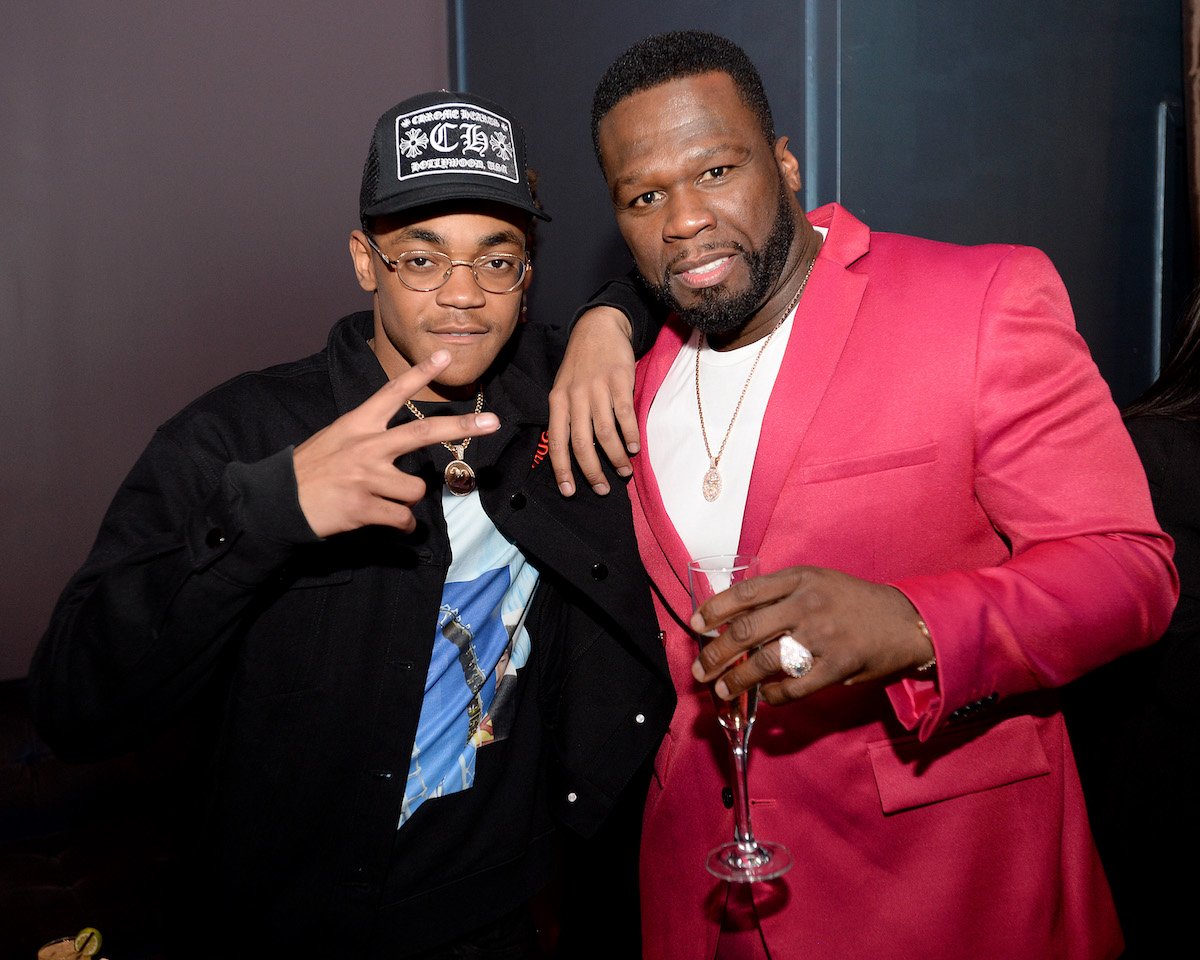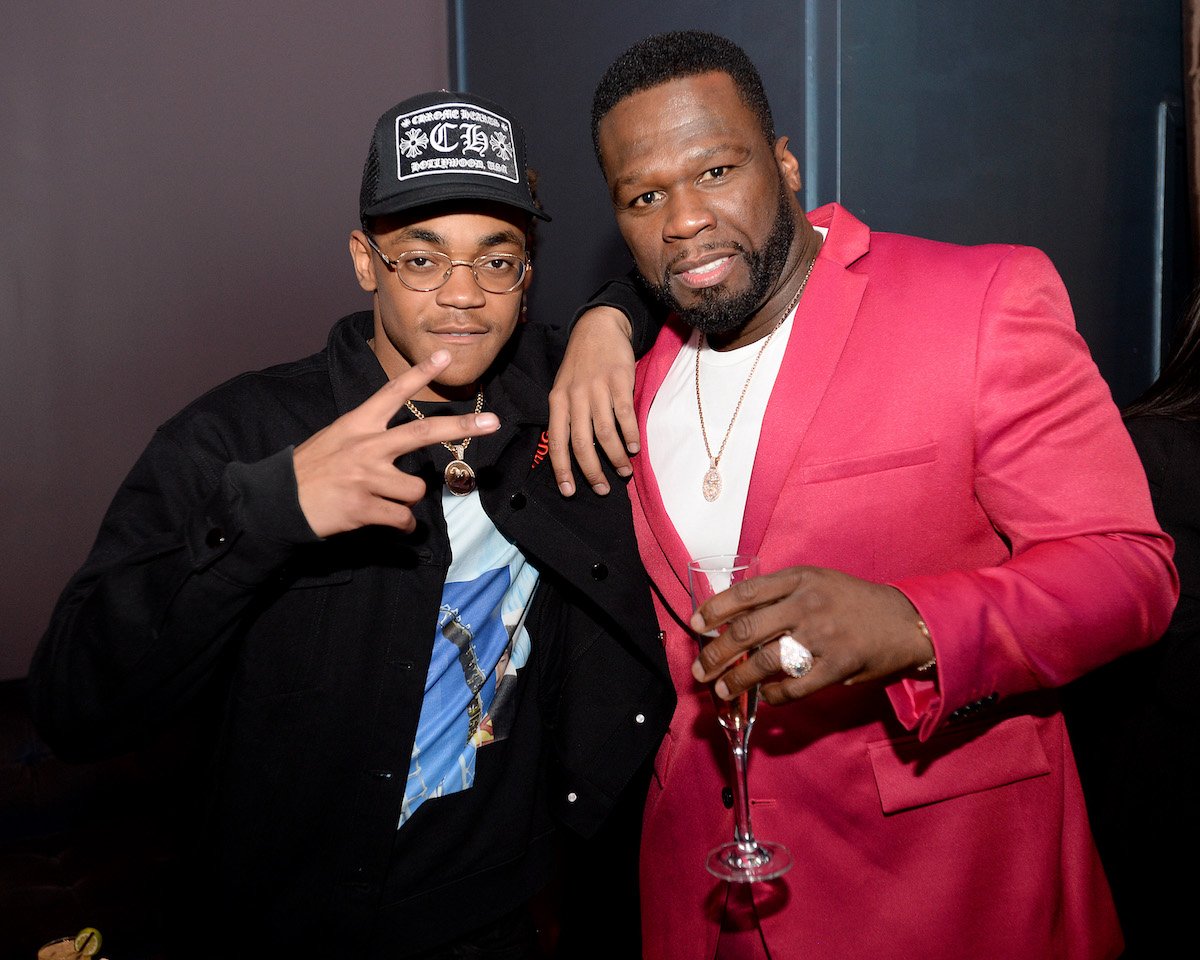 Starz debuted the 'Power Book II: Ghost' Season 2 trailer
The highly-rated first spinoff in the Power Universe, Power Book II: Ghost is set to return to Starz for season 2 on Nov. 21. This season, Tariq will be dealing with the aftermath of killing Professor Jabari Reynolds (Justin Marcel McManus. while trying to distance himself from Monet Tejada (Mary J. Blige) and her sinister family.
"Where we had begun an encroachment of his drug life into his school life with the incidents that took place in episode 8 with the attempt on his life and the body in the pool, now his whole drug life is crashed into his campus life in a real way," Power creator Courtney Kemp told Entertainment Weekly. "And Tariq definitely feels like he's walking around as a ticking time bomb. His relationships are going to get more complicated, and while that's all happening he's still got a love life."
50 Cent has said Michael Rainey Jr. has excelled the most in the 'Power' Universe
Rainey has been in the Power Universe since the beginning. At first, his character was simply a young boy in the background. However, as Power pressed forward and Tariq grew older, he became a central character in the narrative. Now, 50 Cent says that the 21-year-old has excelled the most out of anyone.
"It's the coolest thing, out of everybody he's excelled the most," 50 Cent told XXL Magazine. "Because being 12; I always tell him I'm a little envious of him. I wish I had got on at 12. He's number one on the call sheet and he started off as just the little guy in the back and he said, 'Na, I'm gonna take over this thing.' Early on I would watch and Omari (Hardwick) gravitated so much to him when they were working together that he really thought he was his kid."
Now in the second season of Power Book II: Ghost, Tariq is set to come into his own.  
Things will change for Tariq 'Power Book II: Ghost' Season 5
Though the second season of the series hasn't even premiered yet, Power creator Courtney Kemp is already looking ahead into the future. If the ratings continue to hold steady for Ghost, it's likely that the show will continue at least as long as the original series. Kemp says if that happens then fans can expect to see Tariq's world turn on its axis in season 5.
"I think I have, in my mind I have five or six seasons," Kemp told Deadline via Express. "The big shift that would happen in season 5, the big shift that I'm planning for season 5 would take the show in a direction where frankly it could go on forever. The show could go for 10 seasons or more considering that shift and it's a big shift. But if that yeah, we could go forward for sure and do some fun stuff. But that depends on whether we make it there."
Kemp has left Starz for Netflix, but she is still overseeing the Power Universe. We just hope that we can see season 5 pan out.