'Power Book II: Ghost' Actor Drops a Big Hint About Season 2
Fans of Power Book II: Ghost are amped for the second season. The series following the life of Tariq St. Patrick has proved to be just as compelling as the original show, boasting strong ratings and a solid fan base.
Actor Justin McManus (Jabari Reynolds) has dropped a big hint about what could happen in season two. He said that while Tariq seems to have staged the perfect coverup for Reynolds's murder, the late professor left behind a trail of evidence that implicates Tariq in the crimes Reynolds discovered before his death.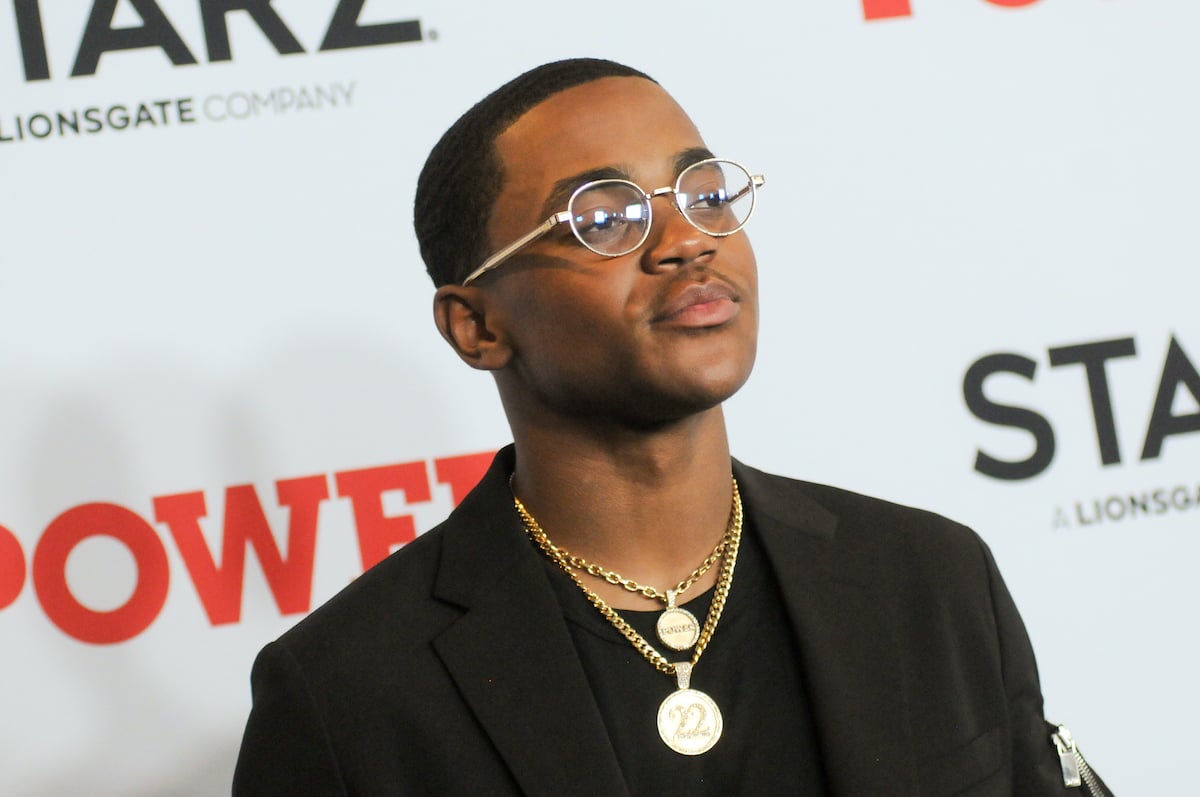 A recap of what happened to Jabari Reynolds in 'Power Book II: Ghost'
After the death of Tariq's father, James "Ghost" St. Patrick, Reynolds positioned himself as a source of support to a uninterested Tariq.
Over the course of the show, Reynolds becomes increasingly fascinated with the young student, even tailing him around campus and using covert questioning tactics to elicit certain information from him. He funnels everything he's learned into a book that is poised to revive his career as a writer.
When he finally confronts Tariq about his dealings, he tells him he'll keep it a secret in exchange for total insight into his life. Tariq agrees and goes to meet with him to receive part of an advance on the book, but Cane Tejada arrives and shoots Reynolds after overhearing him asking about his family.
Bleeding out, Reynolds begs for his life and swears to scrap the book. But letting him live is too big a risk to Tariq. He finishes the job using the gun Cane took from Officer Ramirez to make it look like Ramirez killed him before going AWOL.
RELATED: 'Power Book II: Ghost': Fans Already Chose 3 Characters Who Need to Go
Justin McManus talks 'Power Book II: Ghost' Season 2
Appearing on Instagram Live, McManus took questions from viewers about season one and season two.
In a clip that was also shared to Reddit, he was asked about the fate of Reynolds's book and whether the police will use it in the investigation into his death. McManus didn't want to share any spoilers, but he teased what could happen in forthcoming episodes.
"Season two, I can't say nothing, but I will say this: Whoever finds Jabari's computer is going to have a lot of information," he said.
RELATED: 'Power Book II: Ghost': Some Fans Are Annoyed With the Professors' Storyline, But Here's a Theory
Fans think they know who will find Professor Reynolds's laptop
McManus's comments opened the floodgates for theories about who's going to discover Jabari's computer. On Reddit, almost everyone who commented on the post said they believe it's gonna be Professor Carrie Milgram.
"You can tell her a** is going to stick her head where it doesn't belong just like what's she's been doing and she'll just end up with the same fate [Jabari] met — getting smoked by Tariq aka the Stansfield menace," one person wrote. "You saw how she looked at jabaris email she still cares for him deeply she ain't going to stop until she finds the truth lol."
Agreeing, another person wrote: "She boutta figure it out by like episode 3 or 4 riq gon find out she knows and kill her."
Fans will be able to find out exactly what happens when Power Book II: Ghost returns. In the meantime, find more information about season two here.