'Power Book II: Ghost': An Intriguing New Character Just Got Cast in Season 3
The second season of Power Book II: Ghost has come to an explosive conclusion. In a series riddled with murders, consequences, twists, and turns, there is so much to unpack. In the end, Tariq St. Patrick (Michael Rainey Jr.) has lived to see another day. However, since he's still entangled with the Tejada crime family and his best friend Brayden (Gianni Paolo) has left school, we expect things to get quite interesting in season 3.
In fact, an intriguing new character was just cast in Power Book II: Ghost.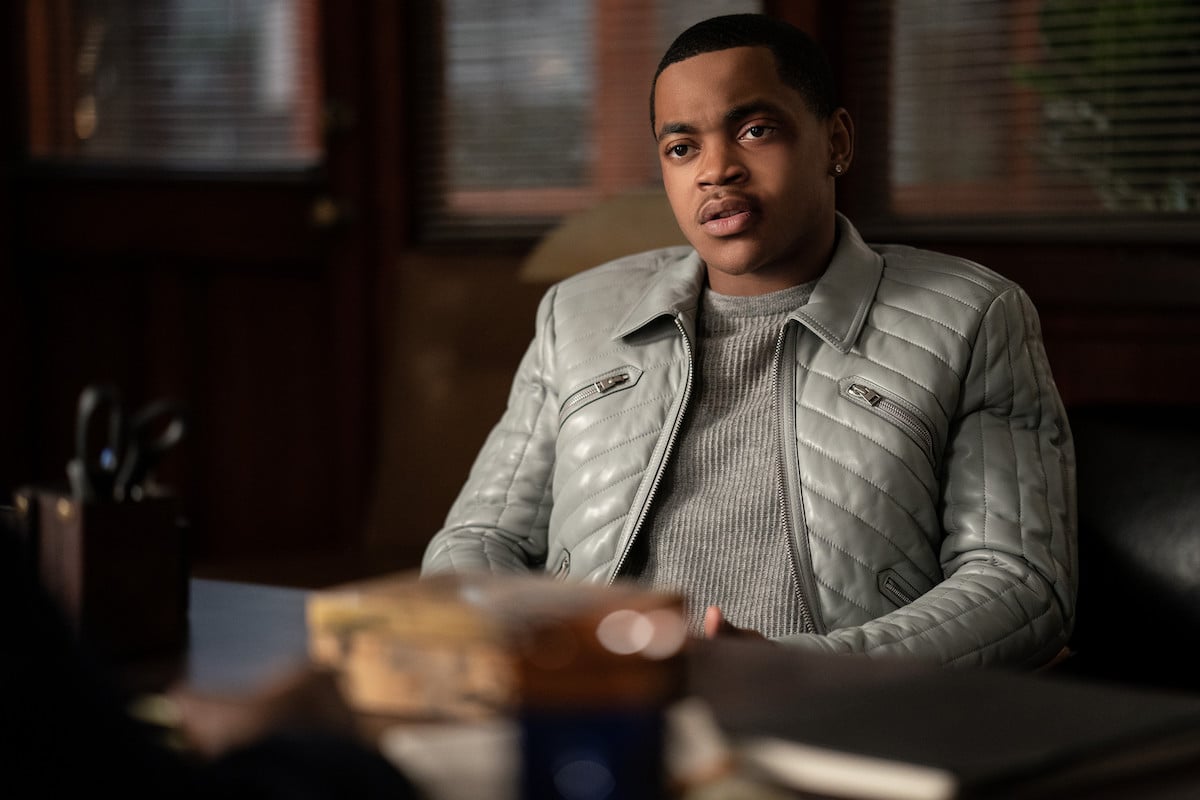 'Power Book II: Ghost' Season 3 has begun filming
Though the season 2 finale has just aired, filming for the third season of Ghost is already underway. Filming had been delayed amid the Omicron surge in New York City. However, now that numbers have dropped things are back in motion.
During an Instagram Live on Jan. 25, Power Universe creator Courtney Kemp chatted with LaToya Tonodeo about the Tejadas' nuclear family dinner where Diana spilled all of her family's tea.
During their chat, the creator/writer/ producer also asked Tonodeo how her first day back filming was. Tonodeo responded that everything went really smoothly.
An intriguing new character just got cast in season 3
With filming underway, Ghost is set to introduce a brand new cast of characters for season 3. According to Deadline, Keesha Sharp has been cast as Professor Harper Bonet, a progressive intellectual and boho beauty. Clearly, she will be taking over for Professor Carrie Milgram (Melanie Liburd) who was killed this season.
Deadline is also reporting that actor Petey McGee has been cast in the role of Salim Ashe Freeman. His character description reads, that he is a "Hotep grad student and TA at an Ivy League university." For some reason, we think that he's going to run into Effie Morales (Alix Lapri) who is currently a student at Yale University.
What will 'Power Book II: Ghost' Season 3 be about?
As we know, during the season 2 finale, Mecca (Daniel Sunjata) was killed, and later, Monet received the horrible news that her son (who had been raised as her nephew) Zeke (Daniel Bellomy) had been killed. In Season 3, we are expected to meet Lena, Monet's sister who raised Zeke. She's going to have a lot of questions about what happened to her child.
Moreover, we are set to find out more about Davis Maclean (Clifford "Method Man" Smith), who is trying to get his brother Theo (Reggie "Redman" Noble) out of prison for a crime that it appears Davis committed.
Finally, Effie's backstory will also be revealed. "Effie's mom is a mess. But I'll tell you about that later," Kemp revealed in a 2020 Instagram Live. "And if you guys remember, close readers of the series, Effie's brother is dead. He was murdered, so keep that in mind."
As we know, Effie is responsible for Lauren's (Paige Hurd) demise.