'Power Book II: Ghost': Brand New Characters Reveal the Direction of Season 3
The third season of Power Book II: Ghost is currently in production in New York City. The series follows Tariq St. Patrick (Michael Rainey Jr.) a college student who is also juggling his secret life as a drug dealer. Like his late father, James "Ghost" St. Patrick's (Omari Hardwick) Tariq has learned the hard way that keeping his two lives separate is more challenging than he expected.
Now, new cast members reveal the direction for Power Book II: Ghost Season 3.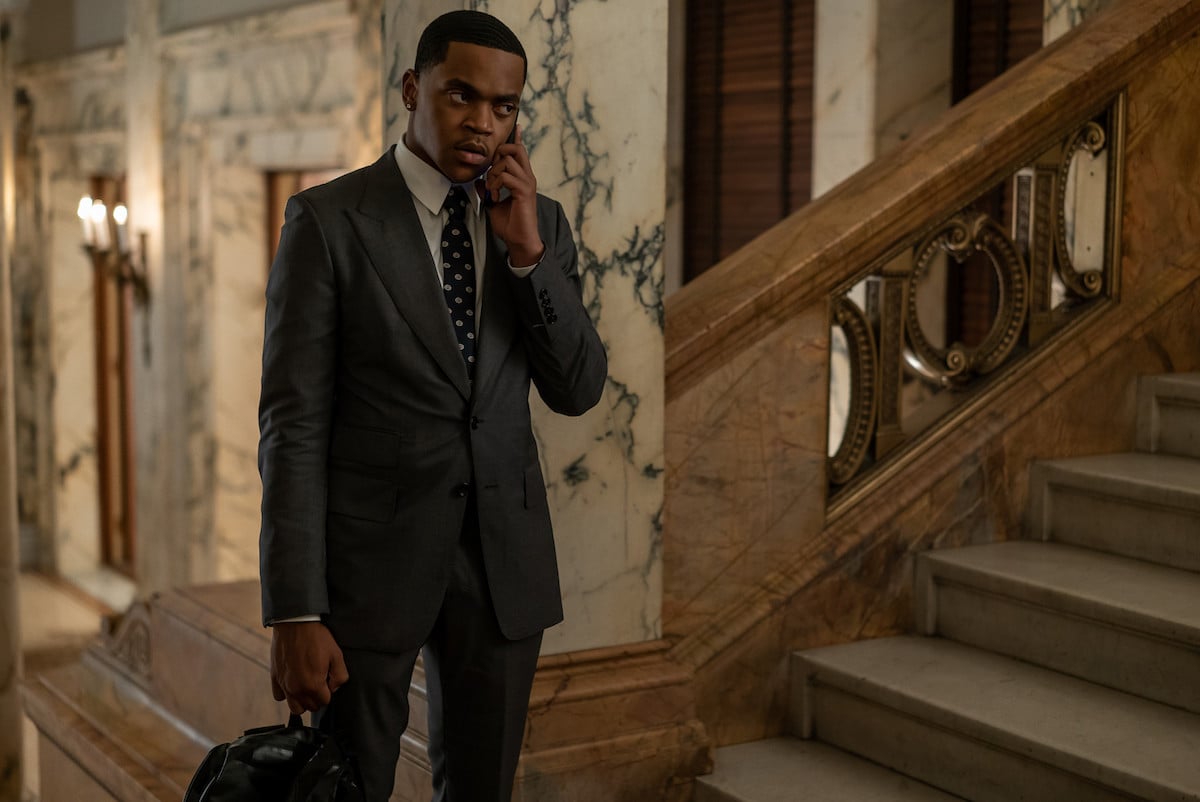 Tariq will go through some major changes in 'Power Book II: Ghost' Season 3
Tariq, despite his best efforts, is transforming into Ghost. In a recent Instagram Live, Power Universe creator Courtney Kemp explained, "A lot of you guys are constantly talking about Ghost coming back," she said. "Without going into super detail, what I will definitely say is that part of the reason why I started writing this show was about my father's death. The thing about that and what I'm really trying to demonstrate is that Tariq is Ghost on earth. Tariq is Ghost alive. He is learning things and changing before our very eyes. Tariq is growing into a man."
With his mother Tasha (Naturi Naughton) in witnesses protection, and his uncle Tommy (Joseph Sikora) in Chicago, Tariq's barely going to have anyone to turn to. "He's going to go through some changes," Kemp explained during an Instagram Live. "He's going to be really alone."
New characters reveal the direction of season 3
Ghost Season 3 is currently filming in New York City. The third season of the series will take place shortly after the events of the season 2 finale. Gbenga Akinnagbe, Kyle Vincent Terry, and Caroline Chikezie have all been cast as new characters in the series.
Deadline reports Akinnagbe will play Ron Samuel Jenkins aka RSJ. "[RSJ] is a Howard University and Harvard Business School alum who grew up working class and built his own legitimate empire that has firmly entrenched him among the business elite." We bet he will have some connections to the Weston family.
Terry will portray Obi, "a young man schooled in Britain who knows his way around a gun, but is equally comfortable in a boardroom." Obi seems very similar to Tariq.
Finally, Chikezie will portray Norma as "a worldly and powerful woman with a regal presence who has built her wealth with an illicit global empire and is not afraid to protect it by any means necessary." It looks like Monet (Mary J. Blige) will have met her match this season.
David Walton, Moriah Brown, Monique Gabriela Curnen, and Keesha Sharp have already been cast as series regulars for the forthcoming season.
Michael Rainey Jr. shared some hints about what fans can expect to see in 'Power Book II: Ghost' Season 3
Though much of season 3 is still under wraps, Rainey is giving fans some hints about what to expect.
He told PopSugar, "I just know that Tariq's going to be making some money and obviously he's going to be fighting a lot, because he's trying to figure out what's going on with Lauren and how her situation went because he doesn't really know what happened. Then, like we said, between Brayden and Effie, they're trying to hold that truth for him. So that's going to be another thing to unfold. It's going to be a lot going on."
RELATED: 'Power Book II: Ghost' Season 3 Will Have a Major Tie to 'Empire'