'Power Book II: Ghost': What Is Cane's Real Name on the Show and How Did He Get His Nickname?
Woody McClain stars as Cane Tejada in 'Power Book II: Ghost.' In the first season of the series, Cane presented himself as a ruthless gangster but his name and the meaning behind his nickname explain even more about him.
Wood McClain has shown his versatility as an actor with his portrayal of Cane Tejada on the riveting drama series Power Book II: Ghost. The 32-year-old actor had been previously known for his depiction of R&B legend Bobby Brown in BET's The New Edition Story and The Bobby Brown Story.
In Ghost, McClain stars as the quick-tempered and volatile Cane, the eldest sibling in the criminal Tejada family. Menacing and volatile, Cane isn't one for using his words or even listening to the advice of his family. Instead, he seems to prefer working out his issues through violence without considering the consequences.
in the first season of Power Book II: Ghost we watched Cane defy his parents' wishes, eventually getting himself disowned from his family. Though we know Cane will be out for blood when the second season begins, his real name and the origins of his nickname also give us some insight into who he is as a person.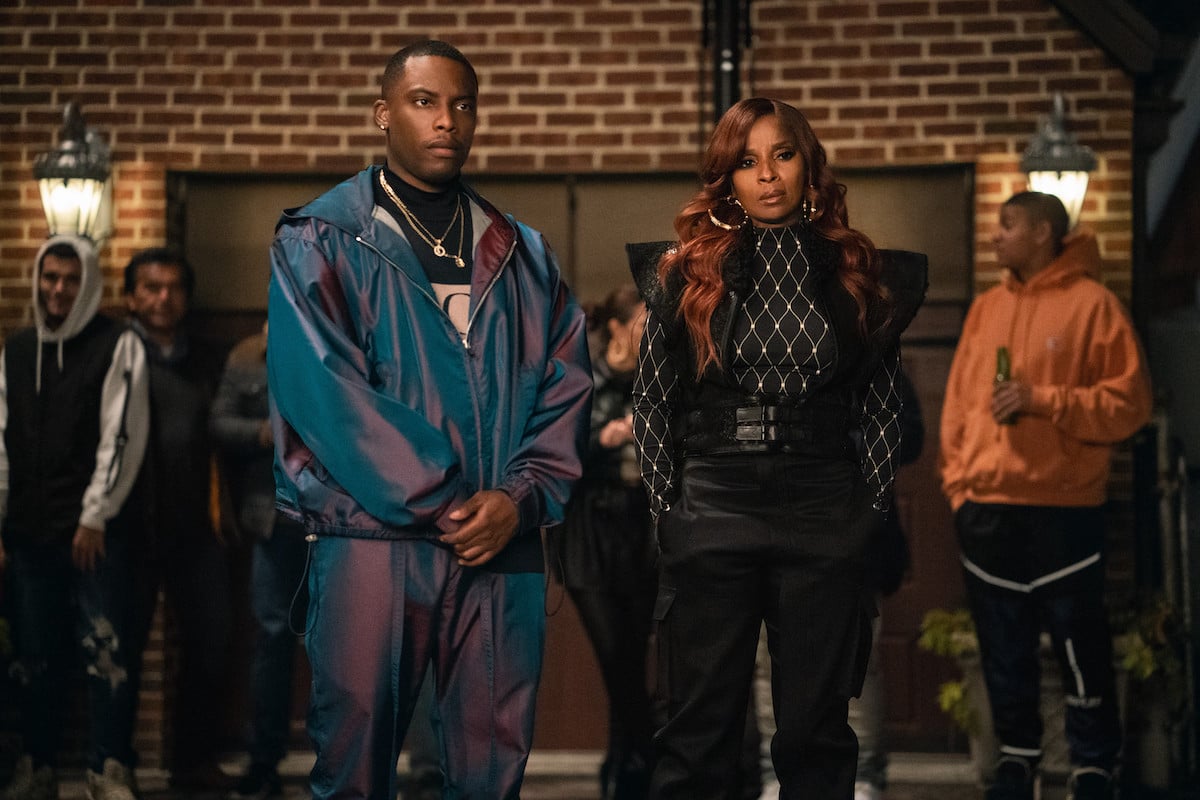 Is Cane actually Lorenzo's son in 'Power Book II: Ghost'?
Since the pilot episode of Power Book II: Ghost there has been a ton of discussion about how Cane fits in with his family. His mother, Monet Tejada (Mary J. Blige) is a Black woman while his father, Lorenzo (Berto Colon) is a Puerto-Rican man. While Cane's younger siblings, Diana (LaToya Tonodeo), and Drew (Lovell Adams-Gray) appear to be Afro-Latinx, there has been some question over whether Lorenzo is truly Cane's biological father.
It doesn't help that the incarcerated kingpin seems to prefer Drew over Cane. Fans even speculated that Cane's true father might be the late Kanan Stark (Curtis "50 Cent" Jackson). Though Power creator Courtney A. Kemp debunked this theory, fans are certain there is something different about Cane.
"I'm shocked that Cane is really Lorenzo's son. He appears so disconnected from his siblings. #PowerGhost@Power_STARZ," one person tweeted. "Power want me to believe Mary J Blidge and this hispanic man made Cane?" another person tweeted.
What is Cane's real name on 'Power Book II: Ghost' and how did he get his nickname?
Though he's called Cane on the series, Kemp revealed that's actually just a nickname for the character. In fact, Cane's given name and nickname provide us with some breadcrumbs about his identity.
During an Instagram Live Kemp explained that Cane's real name is Lorenzo Tejada, Jr., which seems to hint that he really is Lorenzo's son. She explained that the name Cane came from his childhood nickname, "Hurricane." "As a kid, he used to run around the house so much, he acted like a hurricane," Kemp said.
Woody McClain says portraying Cane Tejada in 'Power Book II: Ghost' has been a challenge
Though he's fully stepped into his character, McClain did reveal that there are some major challenges when it comes to portraying Cane. He credited Kemp for giving him the blueprint for his character.
"[T]hat's been a great challenge, honestly," he told Complex. "But Courtney Kemp did an amazing job of creating these "books" for us to really understand our characters and really dive into the people that we get a chance to portray on-screen. For me personally, without Courtney giving me that, I probably would have been lost. She knows exactly what she wants, and it's always great working with people like that. We don't have to guess anything. It's all laid out. All we do is just bring them to life."