'Power Book II: Ghost': When Did Carrie Milgram and Davis MacLean Date?
Power Book II: Ghost is a story about Tariq St. Patrick, but it has also inserted other important characters into the mix.
Carrie Milgram was introduced in the first season as a professor at Stansfield University with a past as a federal prosecutor. She also has an extensive dating history that includes lawyer Davis MacLean. But exactly when did Carrie Milgram and Davis Maclean date? The latest season of the show has shed more insight on their history together.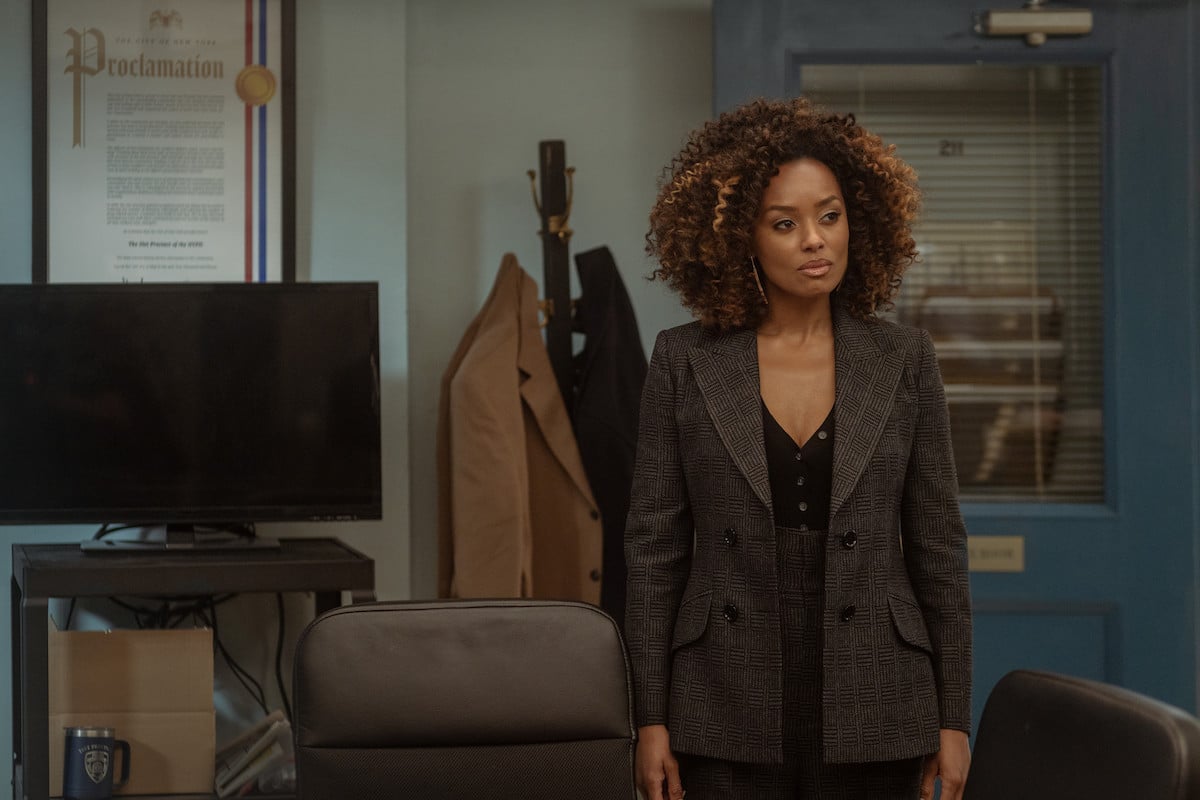 Carrie and Davis' past comes up several times in 'Power Book II: Ghost' Season 2
Released in November of 2021, this season of Power Book II: Ghost focuses on the aftermath of Jabari Reynolds' murder. Tariq is currently on trial after being accused of killing Jabari and Officer Danilo Ramirez. Carrie knew almost instantly that Tariq was involved in Jabari's murder and was instrumental in his arrest. But at the same time, her involvement in the case puts her at risk of retaliation.
It's a good thing, for her sake, that Tariq has the whip-smart Davis, who loves to taunt Carrie about her past with him, Jabari, and others. While the show does not reveal the exact timeline of their fling, it does make it clear that things ended on a bad note.
Creator and showrunner Courtney Kemp revealed more information about Carrie and Davis
With fans eager to learn more about the characters, Power Book II: Ghost creator and showrunner Courtney Kemp went on Instagram Live to take a few questions.
Asked about when Carrie and Davis dated, Kemp confirmed they were romantically involved earlier in their law careers.
"They had a relationship when she was a prosecutor and he was a criminal defender defending a client, which is a no-no," Kemp said.
Maybe more information regarding the two will emerge as the season progresses. Either way, actor Melanie Liburd, who plays the professor, has said to expect a "very crazy" season.
"Carrie has a very crazy season," Liburd told The Knockturnal. "It's, I mean, there's a lot going on with Carrie. It's very emotional, that's what I will say. She has to deal with Jabari's death and then she goes on a mission to get justice for him really and then makes some really bad decisions along the way, without giving too much away, to defend him. So yeah, Carrie is always in the thick of it. So it's been a really fun season."
'Power Book II: Ghost' Season 2 is available to stream now
Fans can find new episodes of the show on Starz at 8 p.m. ET on Sundays. This season will run until Feb. 6 — the same day of the premiere of the fourth chapter, Power Book IV: Force.
Starring Joseph Sikora, Force will follow Tommy Egan in the aftermath after Ghost's death in Power. While he'd planned to start over in California, he makes a stop in Chicago, where he gets caught up in family business. The show will air on Starz at the same time and day as Ghost.