'Power Book II: Ghost': There's a Major Clue That Tommy Will Return in Season 2
Tommy Egan is a pivotal character in the 'Power' Universe. Now there's a clue he will return to season 2 of 'Power Book II: Ghost'
It appears that Tariq's (Michael Rainey Jr.) misdeeds have caught up with him in Power Book II: Ghost. Over the course of his young life, his father, James "Ghost" St. Patrick (Omari Hardwick), and his godfather, Tommy Egan (Joseph Sikora), tried to keep him on the right path. However, despite his privilege, Tariq has insisted on following right in their footsteps. After killing his father, Tariq has tried to rebuild his life as a college student to satisfy the terms of his father's will. However, in order to earn money, he's also become a drug dealer for the Tejada crime family.
Attempting to make sure his separate lives remain separate, Tariq murdered his nosey professor, Jabari Reynolds (Justin MacManus). Now, he's in prison after being arrested for both Jabari's murder and the murder of an NYPD officer. Right now, things seem pretty helpless for Tariq, but there is a major clue that Tommy might return to help him out.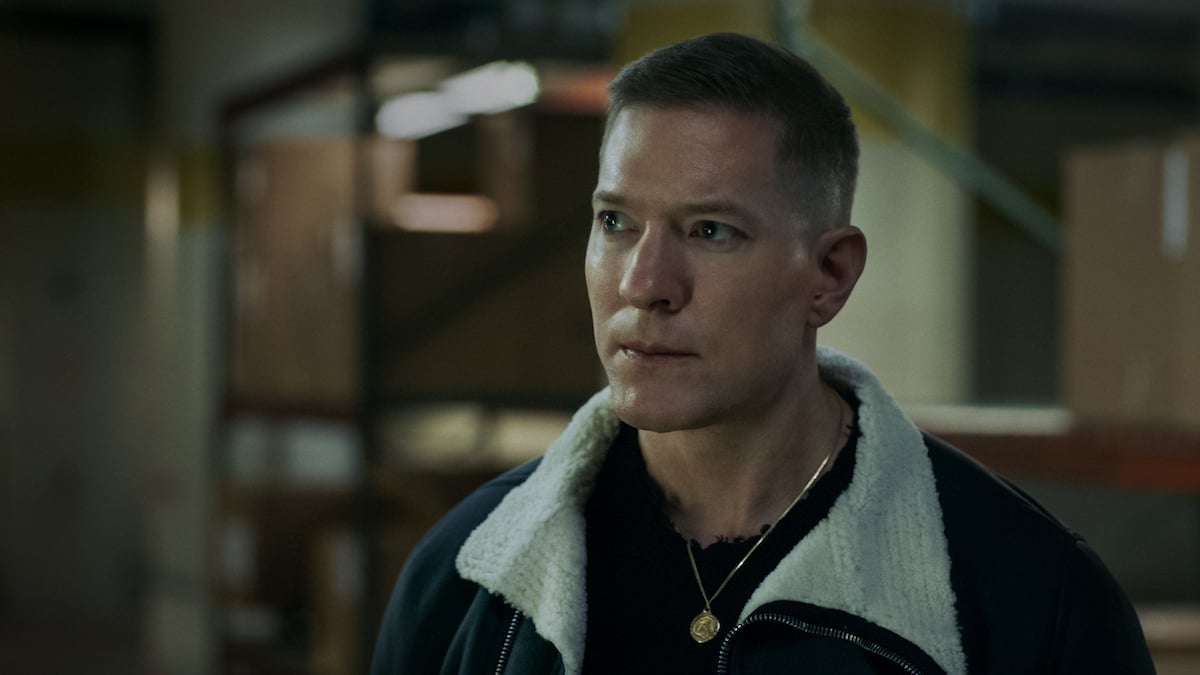 Inside Tariq and Tommy's relationship
Tariq and Tommy were always extremely close. While Ghost was more stern and reserved, Tariq could always go to Tommy with any questions or concerns that he had. However, as Tariq became determined to rebel their relationship fractured. First, the 18-year-old stole drugs from his uncle. Later, Tommy watched Tariq murder Ghost, which is something he never forgave him for.
Their relationship fractured further when amid attempting to get Tariq's mother Tasha (Naturi Naughton) out of prison after she was accused of murdering Ghost, they named Tommy as the real culprit. As Power Universe fans know, Tommy returned to town in season 1 of Ghost for revenge. However, in a turn of events, he evaded the police and left New York City seemingly for good.
Now, it appears that Tommy could return this season.
There's a major clue that Tommy will return to 'Power Book II: Ghost'
In episode 205, "Coming Home To Roost" after Tariq was arrested for double murder, his father's lawyer gave him a note from Ghost that basically shamed him for ending up in prison. The petty note suggested that Ghost always knew his son would end up in this position. However, some Power fans believe the letter was actually a hint from Tommy.
"I hated it, it's so out of character for Ghost and the way he treated Tariq," one Redditor said via Express. Another added. "I'm not buying it. It's not congruent with his character. Ghost loved Tariq."
However, the note could have been from Tommy, who has always been very petty and who could be seeking revenge against his godson for killing his best friend and attempting to frame him.
'Power Book II: Ghost' could crossover with 'Power Book IV: Force'
In addition to returning to Ghost, Sikora has hinted that his series Power Book IV: Force which is set to debut on Feb. 6, 2022, could crossover with the Tariq-centered show.
"I can't tell you [if Tariq will seek out Tommy], but you know he's definitely going to need uncle Tommy's help at a point," Sikora said via Express. Since Ghost and Force are set in the same time period, this doesn't seem too far-fetched, especially since Tommy appeared in the season one finale of the show."
Power Universe creator Courtney Kemp has also said she's not opposed to spinoffs.