'Power Book II: Ghost': Courtney A. Kemp Chose Tariq as the Focus for the Show for 1 Reason
Power is going to dominate our television screens for years to come. The beloved drama series followed James "Ghost" St. Patrick (Omari Hardwick) a New York City drug kingpin trying to go legit, only to be pulled back into life over and over again. The explosive series came to a thundering conclusion after six seasons but the legacy of Power continues. With four spinoffs on the docket including Power Book II: Ghost, the Power Universe continues to expand.
Power's spinoffs include Power Book II: Ghost and the forthcoming Power Book III: Raising Kanan, Power Book IV: Force, and Power Book V: Influence. Thus far, fans have indulged in Power Book II: Ghost, which follows Ghost's college-age son Tariq (Michael Rainey Jr.) in the aftermath of his death.
Though many fans assumed that it would've been easier to star with Ghost's best friend and business partner Tommy Egan (Joseph Sikora), Power creator Courtney A. Kemp turned her lens on Tariq first.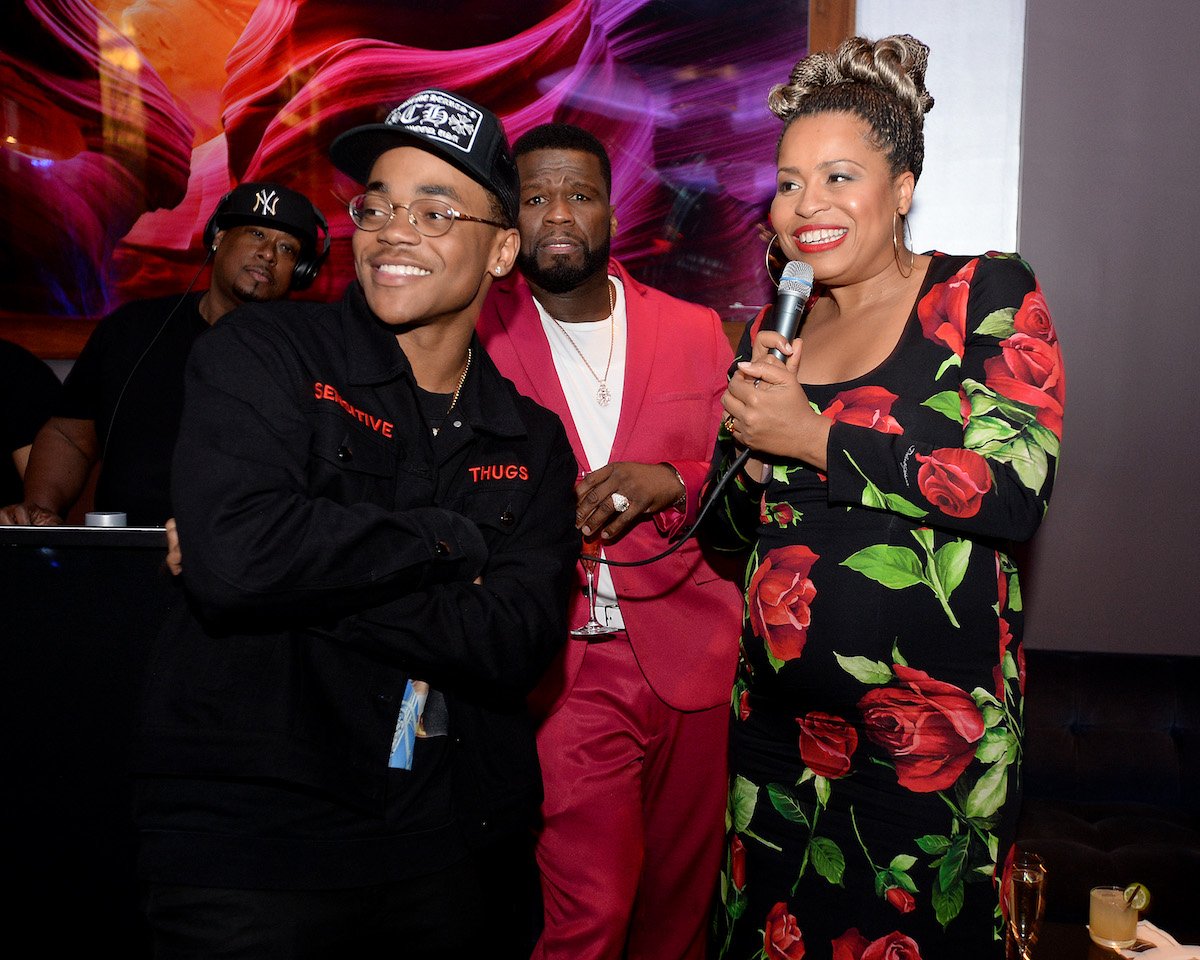 Michael Rainey Jr. was shocked when he learned he would lead 'Power Book II: Ghost'
Rainey has portrayed Tariq since the very first season of Power which began when he was just 12. Though he was initially more of a background character in the early seasons of the show, Tariq became an increasingly more important figure as time pressed on. However, Rainey was still shocked when he learned that he would be leading the first Power spinoff, Power Book II: Ghost.
"We were in the middle of filming season six, I forgot which episode it was, but [producer] 50 Cent had just shown up on set one day," Rainey told Ash London Live via Express. "He was just there talking to everybody and then he stepped to me and brought me to the side and we were talking. He was like, 'You know soon [you] got this done, you're gonna be the lead of your own show.'" Rainey was taken aback since 50 Cent is known for his sarcasm. "I was like, 'All right, whatever,'" he remembered.
It turns out 50 Cent, who serves as an executive producer in the Power Universe, knew exactly what he was talking about. "Like a week or two after that [Power creator] Courtney [Kemp] had told me, 'You know, after the show is going to be about you.' And I was like, 'Oh, so 50 wasn't playing around. Like this is real,'" Rainey recalled.
What will 'Power Book II: Ghost' Season 2 be about?
Power Book II: Ghost is already beloved by fans. In the aftermath of his father's death, fans have watched Tariq juggle his life as a college student and a burgeoning drug dealer. In the second season of the series, the stakes are going to get even higher for him.
"In the second season, Tariq's journey with the Tejada family will get even more complicated — and more dangerous — as he begins to understand the man he's going to become," Kemp told TVLine.
However, Kemp knows exactly where Tariq is headed.
Why did 'Power Book II: Ghost' creator Courtney A. Kemp decide to focus on Tariq?
Many people questioned Kemp's choice to put a 20-year-old actor at the forefront of the first Power spinoff, especially since Tariq had transformed into one of the most hated characters on Power by Season 6. However, Kemp had a vision.
"I do think that if people get to know this version of Tariq, who is confused and alone and has so much pressure on his shoulders, they will see that all he's trying to do is survive, which couldn't be more relatable," she told Entertainment Weekly before Power Book II: Ghost premiered.
At the mid-season finale, Kemp reflected back on her hopes for the season and how it had been received thus far. "That's been really gratifying, that people are seeing him in a little bit of the light that I told you before, which is how I see him," she said. "He has had a pretty rough go and he's made a lot of terrible mistakes, but I think there's also parts of him that really do try and take care of the people he loves."