'Power Book II: Ghost': Daniel Sunjata Says Mecca Has a Very Dark Agenda
In Power Book II: Ghost, Tariq St. Patrick (Michael Rainey Jr.) has found himself mixed up with the diabolical Tejada family. Monet Stewart Tejada (Mary J. Blige), the family's matriarch, runs the family business with cutthroat viciousness. She rules over everyone including Tariq and her three children, Cane (Woody McClain), Diana (LaToya Tonodeo), and Dru (Lovell Adams-Gray).
Now it looks like Monet is going to be getting a run for her money with Mecca (Daniel Sunjata), a new character with a very dark agenda.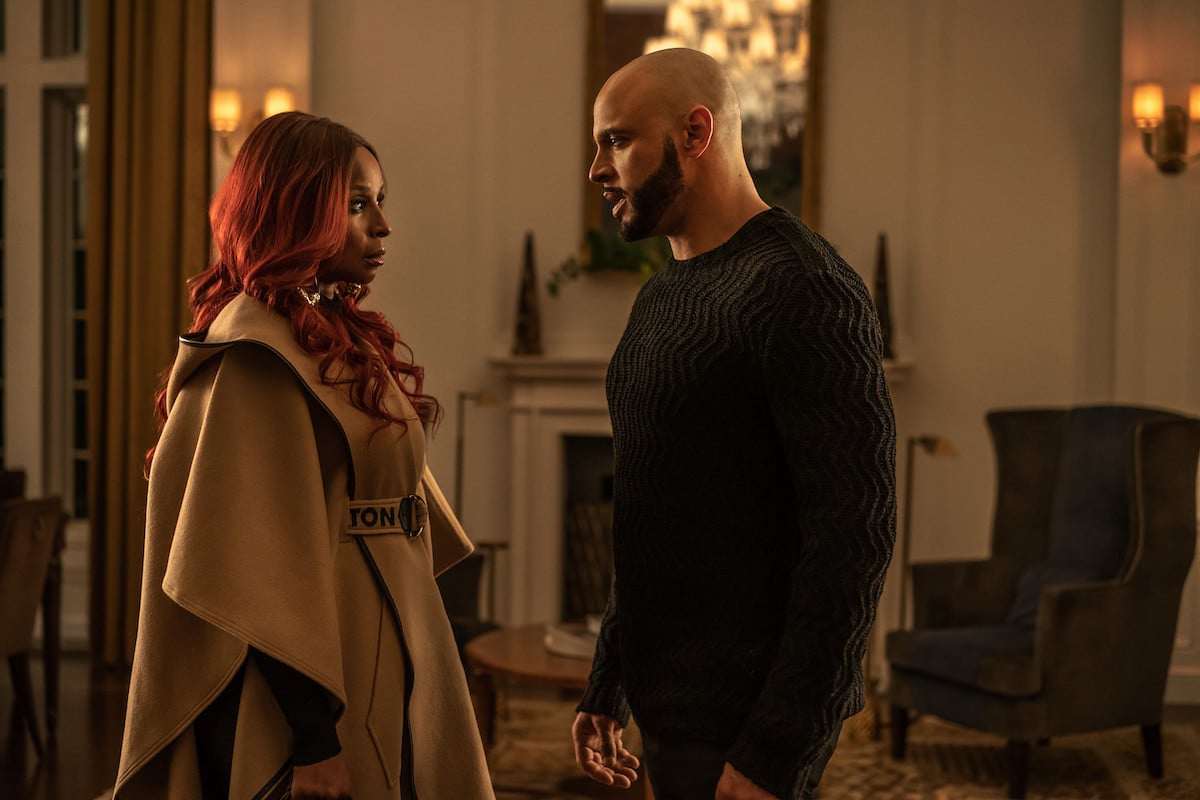 Who is Mecca on 'Power Book II: Ghost'?
When it comes to villains, the Power Universe has them in spades. From the late James "Ghost" St. Patrick to Kanan Stark (Curtis "50 Cent" Jackson), and Cane Tejada (Woody McClain), no one in the Power Universe has pure intentions.
However, newcomer Mecca might be the worse villain fans have seen thus far. 
"He is calculated, manipulative, and dangerous," Deadline reports. "Mecca conveniently reemerges in New York at the exact moment the Tejadas need to fill the void of a new product supplier. But when his mysterious past starts to become exposed, it reveals the drug business might not be his only end game with this family."
Daniel Sunjata says Mecca has a pretty dark agenda 
So far not much is known about Mecca other than he gets in the mix with the Tejadas and it appears that he gets very close with Monet. 
Now Sunjata is revealing that his character has a very dark agenda. 
"In brief, Mecca is introduced in the very first episode," he told TV Fanatic. "His place is revealed as the episodes unfold, but I can say he comes in with an agenda. He's pretty much willing to do anything that he has to do in order to produce the desired outcome and gets a little messy."
Sunjata has been a fan of the Power Universe from the beginning so he was eager to step into the role. "Watched every episode of every season, and they didn't take anything to draw me in. As soon as I got the offer, I was like, couldn't get to New York fast enough," he revealed. "I mean, I'm a huge fan."
Mecca and Monet's romance will cause problems in 'Power Book II: Ghost' Season 2
With Lorenzo in jail, Monet has still been finding comfort in the arms of other men. In season 1 she was having an affair with a corrupt NYPD officer (Danilo Ramirez) whom Cane killed in a fit of rage. Now a press release for season 2 hints that Monet was going to find solace in Mecca's arms.
Monet will form a relationship with Mecca putting everything she has on the line. "Monet finds herself in bed with Mecca, a man who wants to show her a whole new world, potentially at the cost of destroying her old one, forcing Monet to lean on Tariq, who must decide what he really wants and what he's going to sacrifice to get it," the Starz press release reads via TV Line.
This means we can probably expect an all-out war between Mecca and Lorenzo.