'Power Book II: Ghost': Davis' Backstory Will Be Revealed in Season 3
Davis Maclean doesn't have a squeaky clean background. More of his backstory will be revealed in 'Power Book II: Ghost' Season 3.
Power Book II: Ghost focuses on Tariq St. Patrick (Michael Rainey Jr.) following his father, James St. Patrick's (Omari Hardwick) death. Trying to navigate his new life and keep his family out of trouble Tariq has crossed paths with conniving defense attorney Davis Maclean (Clifford "Method Man" Smith). But not everything about Davis is as it seems.
Though we know Davis is a womanizer who loves money more than anything, he also has dark secrets lurking in his past.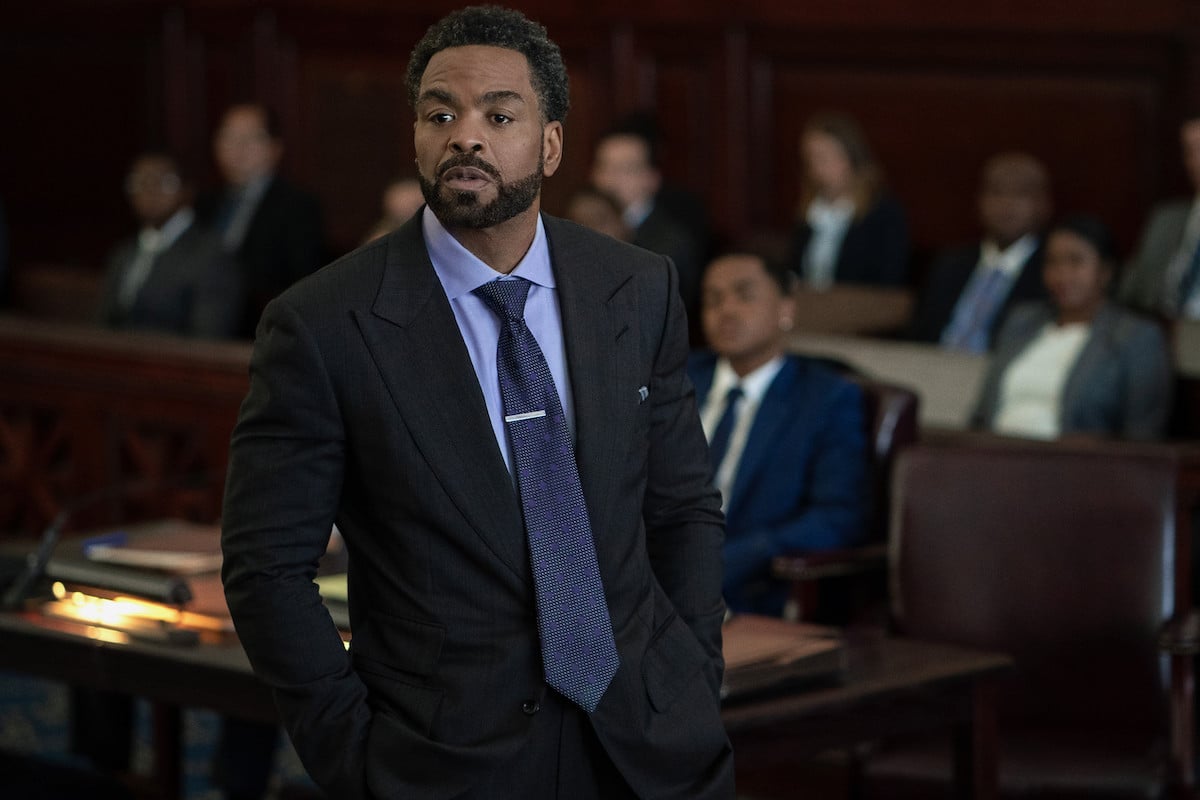 Who is Davis on 'Power Book II: Ghost'?
From the moment we were introduced to Davis on the first season of Ghost, it was clear that the defense attorney was only interested in his money and his wins. "I do fight with some of Davis Maclean's moral choices that he makes during scenes," Method Man told The Knockturnal. "But we have great writers and they always justify what he's doing. Even if it's hard for me to understand sometimes, it's written so well that I eventually get it."
Now after bringing Cooper Saxe (Shane Johnson) into the fold, more of Davis' true colors are beginning to show.
Davis' backstory will be revealed in 'Power Book II: Ghost' Season 3
When Reggie "Redman" Noble was cast in Power Book II: Ghost as Davis' older brother Theo, fans thought they would learn a lot more about the defense attorney's background.
"Theo Rollins used to run the streets with his little brother, Davis MacLean." the character description read. "But now, they sit on opposite sides of the law with Theo serving an extensive prison term, and Davis, off his win in the Tasha St. Patrick case, now the biggest defense attorney in New York City. They both know, had the past played out differently, Davis could be locked up alongside his big brother, but Theo questions if the guilt's enough for Davis to keep his promise."
So far, there have been a few scenes between Davis and Theo. We do know that Theo is sick and that he has taken the fall for Davis. From what we understand Davis is going to use Saxe to try and help his brother get released. Power Universe creator Courtney Kemp said in a recent Instagram Live, that more about Davis' backstory will come to light in season 3.
Will Davis and Saxe get their own spinoff?
Though Saxe is still struggling with being on the other side of the criminal justice system, he and Davis have proven to be quite the team. Thus far the pair have gotten Lorenzo Tejada (Berto Colon) released from jail and it looks like Tariq will be walking free soon.
Now fans are eager to know if these two will get their own Power Universe spinoff. "I feel the dynamic between these two characters is fantastic and my scenes with Method Man are some of my favorites," Johnson told Express. " As to getting my own spin-off? I firmly believe that Saxe and Maclean could have a spinoff together."
The only future spinoffs that have been confirmed thus far are Power Book IV: Force, which will debut Feb. 6, and Power Book V: Influence which doesn't have a release date just yet, but you never know.