'Power Book II: Ghost' Deleted Scene Would Have Revealed What Happened After Lauren's Kidnapping
The Starz series Power Book II: Ghost has taken viewers along to find out what happened to Tariq St. Patrick after the shocking events of the original Power series. He wound up enrolling in Stansfield University to earn his degree as a requirement of Ghost's will. But he has also turned to drug dealing as a way of making money, following his father down a dark and dangerous path.
His girlfriend, Lauren Baldwin, fell victim to his criminal dealings in Power Book II: Ghost Season 2 when she got roped into a police investigation, leading Effie Morales to kidnap her. It's the last time viewers ever saw her, leaving her fate a mystery. But a deleted scene would have provided answers about what happened to Lauren.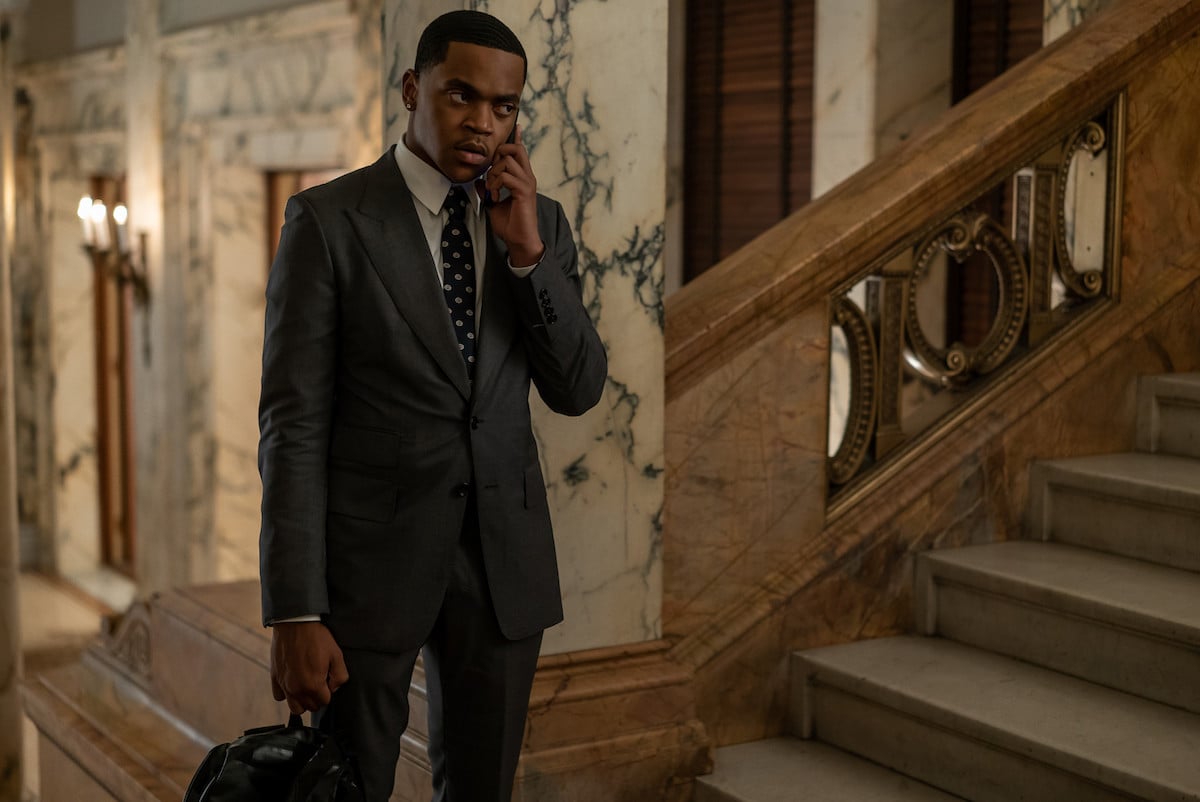 What happened to Lauren in 'Power Book II: Ghost'
When Tariq found out Lauren had caught Cane Tejada on a wire, he told her she needed to leave town immediately. He asked Brayden Weston to take Lauren to her parents' house in the interim, not realizing that Brayden had already been ordered by Cane to kill her.
Cane had threatened to kill Brayden if he didn't, but Brayden wasn't able to do it. He was even going to let Lauren go, but before he could, Effie showed up and thwarted his plan. She forced Lauren into her car at gunpoint and then drove off with her. When she returned to Stansfield later that morning, Effie looked devastated and uneasy as she crept back into bed with Tariq.
'Power Book II: Ghost' apparently had a deleted scene that would have revealed more of what happened after
Gianni Paolo, who plays Brayden, spoke about those scenes in an episode of The Crew Has It podcast. Around the 39:00 minute mark, he mentioned that there was an alleged additional scene where Brayden had to hide the gun before having a full breakdown over what he and Effie did.
"It obviously never made it," he said of the clip. "But I come back, and I put the gun in a safe under my bed or something. And then I'm leaving and [Trace Weston] comes into my room, and he goes like, 'I'm testifying.' Like this and that. Like, 'Your homie's f*****.' Like all this stuff. So then I like broke down and cried. It was such a good scene. I want that scene."
"But I like broke down and cried," he continued. "I said like, 'Trace, if you do this…' And then he walks out of the room, and I'm like, he's dead if he does this. So then I literally cried, and then I walked over to a baby picture that they had me print out and give to him, and I punched it because it's like, this is what Brayden has become."
He couldn't say exactly why the scene was cut, but believes it could have been because the episode was already so long.
The next season will explore the aftermath of what Brayden and Effie did
Fans may not have gotten answers last season about what exactly happened to Lauren, but they will in the next one. When asked for a teaser for Power Book II: Ghost Season 3, show creator Courtney Kemp said that it's all about "Effie and Brayden and what their relationship will be with Tariq."
"What I would say is, Effie and Brayden have a huge secret that they have to keep from Tariq," she told Entertainment Weekly. "Cane is also part of that secret, but it's really about Effie and Brayden and what their relationship will be with Tariq, given whatever happened onscreen with Lauren. What has happened to Lauren, as you discover going forward, will have a seismic effect on the relationships of our three musketeers."
While there's still no official release date for Power Book II: Ghost Season 3, the show is expected to return to Starz later this year. Stay tuned.
RELATED: 'Power Book II: Ghost' Fans Find 'Proof' Lauren Is Alive