'Power Book II: Ghost': What's the Deal With Effie's Family?
Tariq St. Patrick (Michael Rainey Jr.) has gotten in over his head on Power Book II: Ghost and now he's dealing with the repercussions. While Tariq is scrambling to get his life in order, his colleague, Effie Morales (Alix Lapri) is thriving. As enticing of a character as Effie is, there is still so much that we don't know about her.
Here's what we know about Effie's family and how this information might change everything in season 2.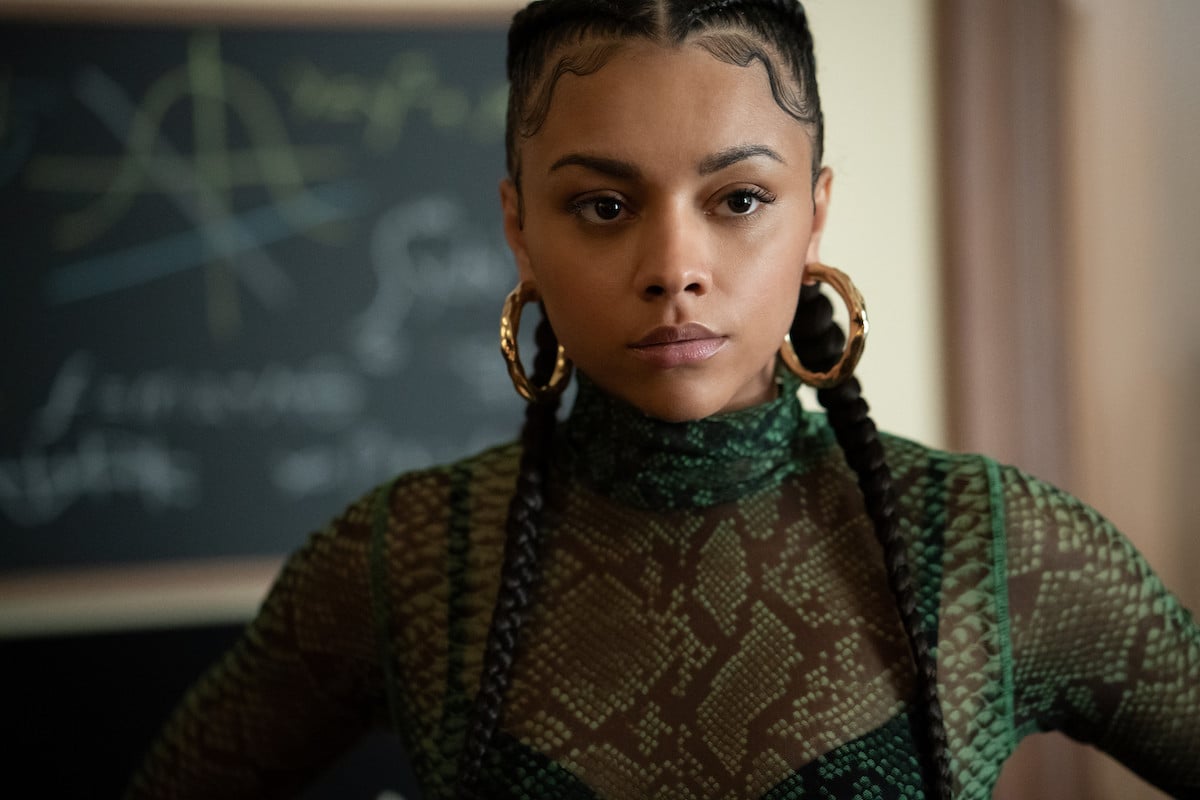 Effie has a major role in 'Power Book II: Ghost' Season 2
Though Effie appeared in the final seasons of Power and had a brief role in season 1 of Ghost, she has a much bigger presence in season 2 of the series. "Effie Morales, a Yale student no stranger to drama," her official character description reads. "And her quest for financial freedom via drug dealing leads her to big competition — her former Choate classmates, Tariq and Brayden. But when Effie decides to join forces with Tariq and Brayden again, she will be forced to determine where her loyalties lie — with herself and herself only, or with people who have shown their true colors time and time again."
While Effie might appear to be a sideline character, Power Universe creator Courtney Kemp says that she is one of her favorite of the series.
Here's what we know about Effie's family
During a recent Instagram Live, Kemp revealed if she could add one other spinoff to the Power Universe, it would center on Effie. We know that Effie is dealing drugs to put herself through school and that she has an estranged relationship with her family. In a recent episode of Ghost, Diana (LaToya Tonodeo) asked Effie about her parents and the Yale student replied that they stay out of her way.
"Effie's mom is a mess. But I'll tell you about that later," Kemp revealed in a 2020 Instagram Live. "And if you guys remember, close readers of the series, Effie's brother is dead. He was murdered, so keep that in mind."
We have a feeling this information will come full circle by the end of this season or certainly in Power Book II: Ghost Season 3.
Fans are convinced that Effie and Tariq will end up together
At present, Effie is focused on her studies at Yale, selling products, helping Diana, and dating other women. However, Ghost fans are convinced that Effie and Tariq are destined for each other.
"Angela saw positive in Ghost which is a big part of the reason why he chose her over Tasha," a Redditor said via Express. "As far as we know right now, Lauren seems to be the only positive one over Effie and Diana. Effie is mainly the balance but Lauren just tends to be more on the positive side. Yes, we are only coming into season 2 but I can see this playing out. So basically I'm saying Effie will be the long-run relationship but Lauren will be the winner in the end."
We're not so sure Tariq and Effie are on the same path, especially since they betrayed each other in the past. However, we are excited to see more of Effie's background come to life.