'Power Book II: Ghost': Every Single Important Thing That Happened in Season 1
'Power Book II: Ghost' Season 2 will debut on November 21. This season Tariq will be dealing with his school life and his life as a drug dealer colliding. Now Starz is revealing every single important thing that happened in season 1.
Power Book II: Ghost follows Tariq St. Patrick (Michael Rainey Jr.) after the death of his father, James "Ghost" St. Patrick (Omari Hardwick) in Power. Per the orders of his father's will, Tariq is earning his degree in college. However, in order to support himself and his family, he's also following in his father's footsteps as a drug dealer.
In the first season of the series, Tariq found himself involved with the volatile drug queenpin Monet Tejada (Mary J. Blige). Now in season 2, Tariq's worlds are set to collide. Ahead of the season 2 debut, Starz is providing a recap on the most important things that happened in season 1.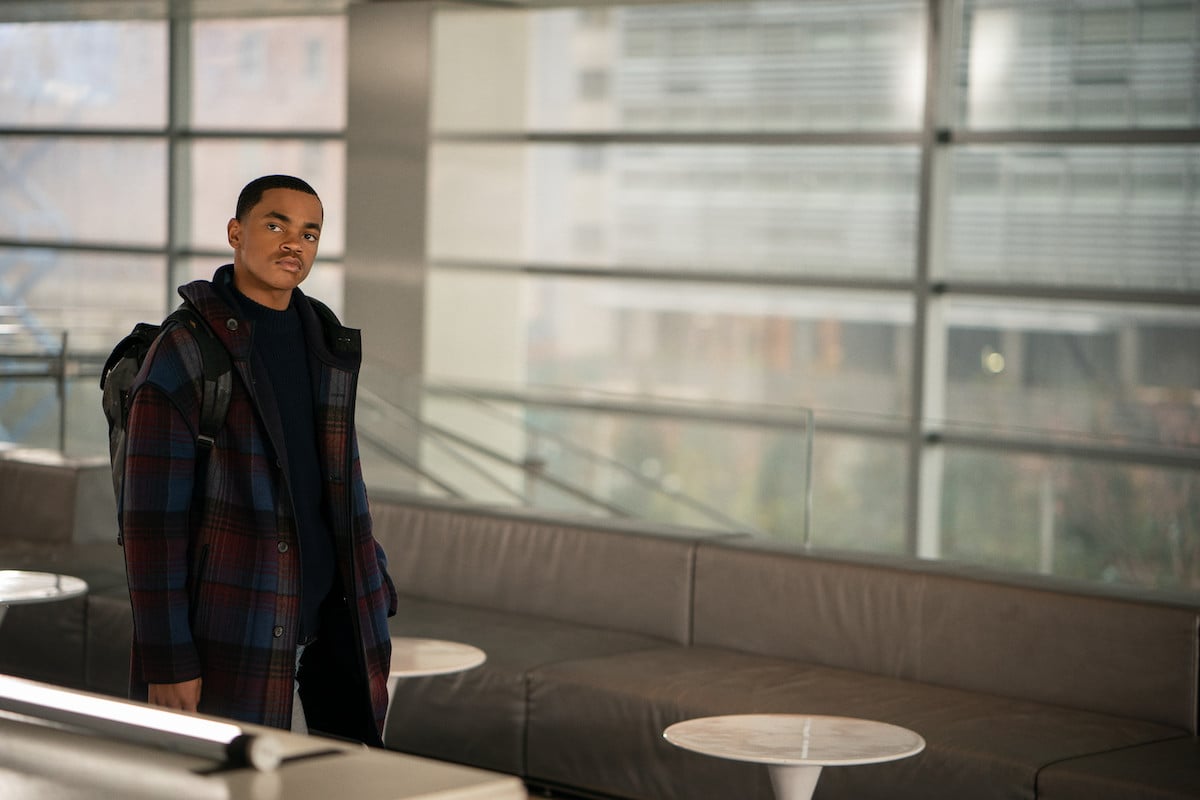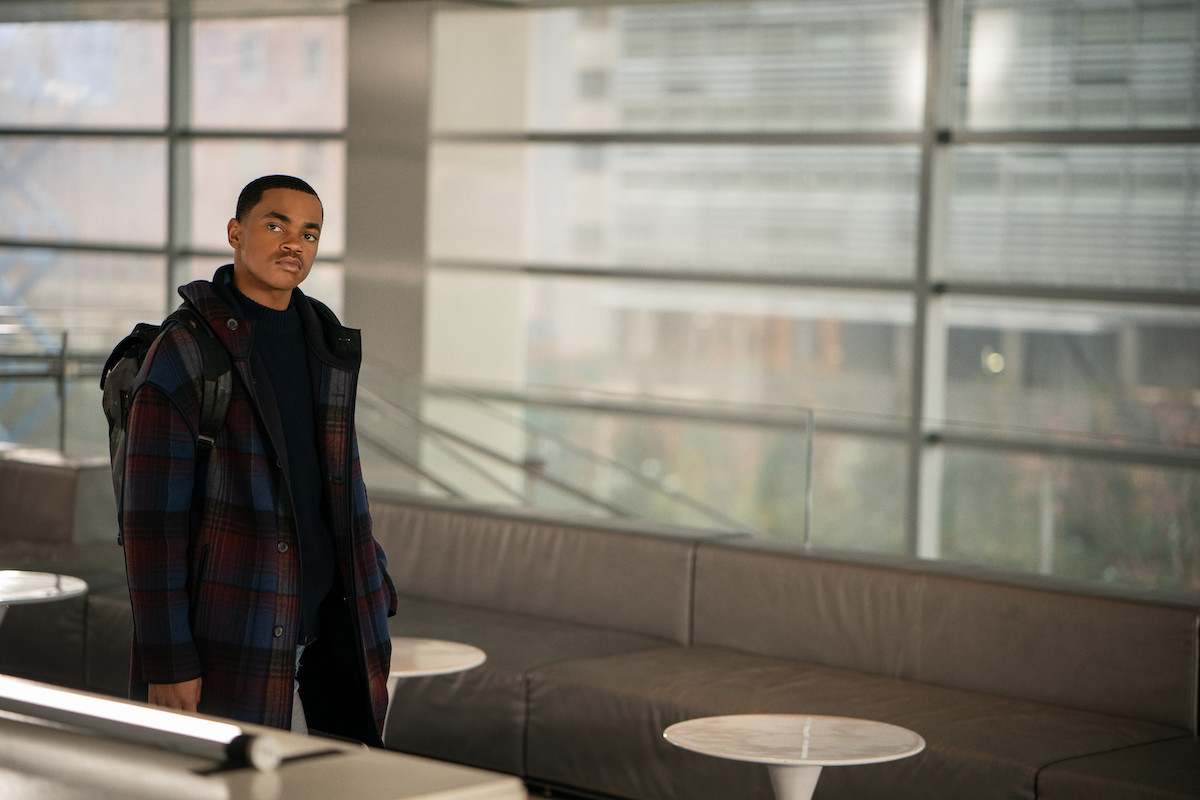 What will 'Power Book II: Ghost' Season 2 be about?
The second season of Ghost will drop on Nov. 21. This season, Tariq will be dealing with the aftermath of killing Professor Jabari Reynolds (Justin Marcel McManus) and all of the consequences that come with that. "Where we had begun an encroachment of his drug life into his school life with the incidents that took place in episode 8 with the attempt on his life and the body in the pool, now his whole drug life is crashed into his campus life in a real way," Power creator Courtney Kemp told Entertainment Weekly. "And Tariq definitely feels like he's walking around as a ticking time bomb. His relationships are going to get more complicated, and while that's all happening he's still got a love life."
Since Tariq does feel empathy, killing Jabari will haunt him. "It will affect Tariq because everything Tariq does affects him," Rainey told Entertainment Weekly. "A lot of things that he does, it's more because he has to do it just to survive. It's definitely going to mess with him. Nobody really wants to kill, so he's definitely going to have to learn to live with that."
Every single important thing that's happened in season 1
In a recent Instagram post, the official Power Book II: Ghost account shared the most important things that happened in the first season. "School is almost back in session so we got a cheat sheet for y'all just in case you forgot what went down last season on #PowerGhost. Which moment had you shook?" they asked.
The first moment was Tariq running to class after being enrolled in Stansfield at the last moment. In the second clip, we can see him forcing Davis MacLean (Method Man) to become his mother's attorney. Next, Tariq can be seen sealing his fate with Monet and getting into her inner circle.
The next important moment that's highlighted is Tariq finally letting Brayden (Gianni Paolo) into his drug dealing business. The following clip is Dru (Lovell Adams-Gray) being shot. Then there is the shot of an enraged Cane (Woody McClain) punching and then murdering his mother's lover — who also happened to be an NYPD officer.
In one of the final clips, Monet can be seen disowning Cane and threatening his life. Then it moves on to Tariq murdering Professor Reynolds. Then in the last important moment of season 1, fans can see Davis offering Saxe (Shane Johnson) a job.
Tariq will be forced to ask for help in 'Power Book II: Ghost' Season 2
Though he had some guidance from his mother, Tasha, in season 1, Tariq was forced to navigate his new life as a college student and a drug dealer on his own. Now, with Tasha in witness protection, Tariq will be forced to seek help from some unlikely places.
"He turns to those wielding power and influence: Davis MacLean and his new partner, Cooper Saxe, as well as Rashad Tate," a Starz press release reads via TV Line. "All of these options come with a steep price."
If Tariq is trying to stay on Monet's good side and distract the cops from seeing him as a suspect in Jabari's murder, we'd say he's going to have to look elsewhere for help. Davis, Saxe, and Councilmen Tate are the last people he should trust.