'Power Book II: Ghost': Fans Are Convinced Tariq Will End up With Effie
Power Book II: Ghost is currently filming its second season in New York City. The series picks up directly after the events of the original Power and follows Tariq St. Patrick (Michael Rainey Jr.) in the aftermath of his father's death.
Though he appears to be a typical college student, Tariq is also trying to balance his studies with his role as a burgeoning drug dealer as well as a new allegiance with the criminal-minded Tejada family. In addition to his work and studies, Tariq is also trying to have a romantic life. Fans are convinced they know exactly who he will end up with when it's all said and done.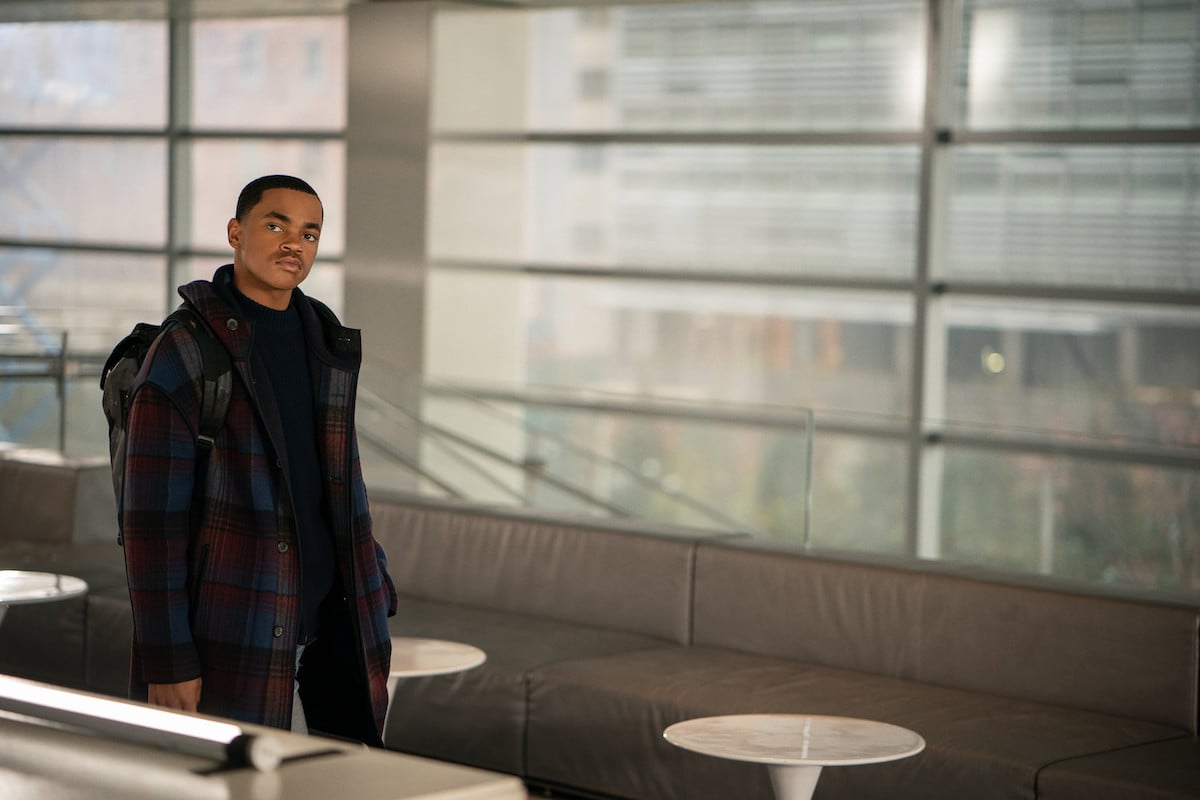 Is Tariq dating Diana, Lauren or Effie in 'Power Book II: Ghost'?
Though he's trying to balance his life as a college student and a drug dealer, that hasn't stopped Tariq from beginning some romances with several different women on the series. Tariq has been interested in his university classmate Lauren (Paige Hurd) from the beginning. However, her bougie ways and her ignorance about his double life has Tariq leaving her at arms distance.
When it comes to Diana Tejada, Tariq understands how ruthless her family is, and it seems that he has no real interest in mixing business with pleasure. Now that Diana's mother, Monet (Mary J. Blige), is finally starting to trust him and with her older brother Cane (Woody McClain) seeking revenge against him, Tariq seems reluctant to rock the boat.
Then there is Effie (Alix Lapri). Tariq's former high school classmate has relinked with him. Though Effie is currently enrolled at Yale, she's found her way back into Tariq's life because she desires a financially independent life.
'Power Book II: Ghost' fans are convinced Tariq will end up with Effie
Lapri who stars as Effie in the Power Universe has been promoted to series regular for the forthcoming season of Power Book II: Ghost. The press release for her character reads, "When Effie decides to join forces with Tariq and Brayden again, she will be forced to determine where her loyalties lie — with herself and herself only, or with people who have shown their true colors time and time again." Power Book II: Ghost fans believe that Effie return means she will end up with Tariq when it's all over.
One Redditor explained that Tariq will follow in his father, Ghost's footsteps when it comes to his romantic life. "Angela saw positive in Ghost which is a big part of the reason why he chose her over Tasha," they said via Express. "As far as we know right now, Lauren seems to be the only positive one over Effie and Diana. Effie is mainly the balance but Lauren just tends to be more on the positive side. Yes, we are only coming into season 2 but I can see this playing out. So basically I'm saying Effie will be the long-run relationship but Lauren will be the winner in the end."
Tariq's love life will get more complicated in 'Power Book II: Ghost' Season 2
Though fans are convinced that Tariq and Effie are end game, we likely won't see those twp link up for good anytime soon. Power creator Courtney A. Kemp has several more seasons of the show in mind before it concludes. Also, hints about the forthcoming second season reveal that Tariq's love life will only get more complex.
"Where we had begun an encroachment of his drug life into his school life with the incidents that took place in episode 8 with the attempt on his life and the body in the pool, now his whole drug life is crashed into his campus life in a real way," Kemp told Entertainment Weekly. "And Tariq definitely feels like he's walking around as a ticking time bomb. His relationships are going to get more complicated, and while that's all happening, he's still got a love life."
We're still extremely interested to see how all of this might play out with Lauren and Diana as well.
RELATED: 'Power Book II: Ghost': Courtney A. Kemp Chose Tariq as the Focus for the Show for 1 Reason