'Power Book II: Ghost': Fans Believe Monet Will Kill Carrie Because of Her Affair With Zeke
Power Book II: Ghost, the second installment in the Power Universe has enraptured fans since it first debuted. Picking up directly after the events of Power, Ghost centers Tariq St. Patrick (Michael Rainey Jr.), in the aftermath of his father, James "Ghost" St. Patrick's (Omari Hardwick) death. Determined to earn money for his mother, Tasha St. Patrick's (Naturi Naughton) criminal defense, Tariq forms an alliance with Monet Tejada (Mary J. Blige), the head of the Tejada crime family.
Though Tariq is currently in good graces with Monet, one of his college professors Carrie Milgram (Melanie Liburd) has entangled herself with the Tejadas in a way that she never expected and she might pay for it the hard way.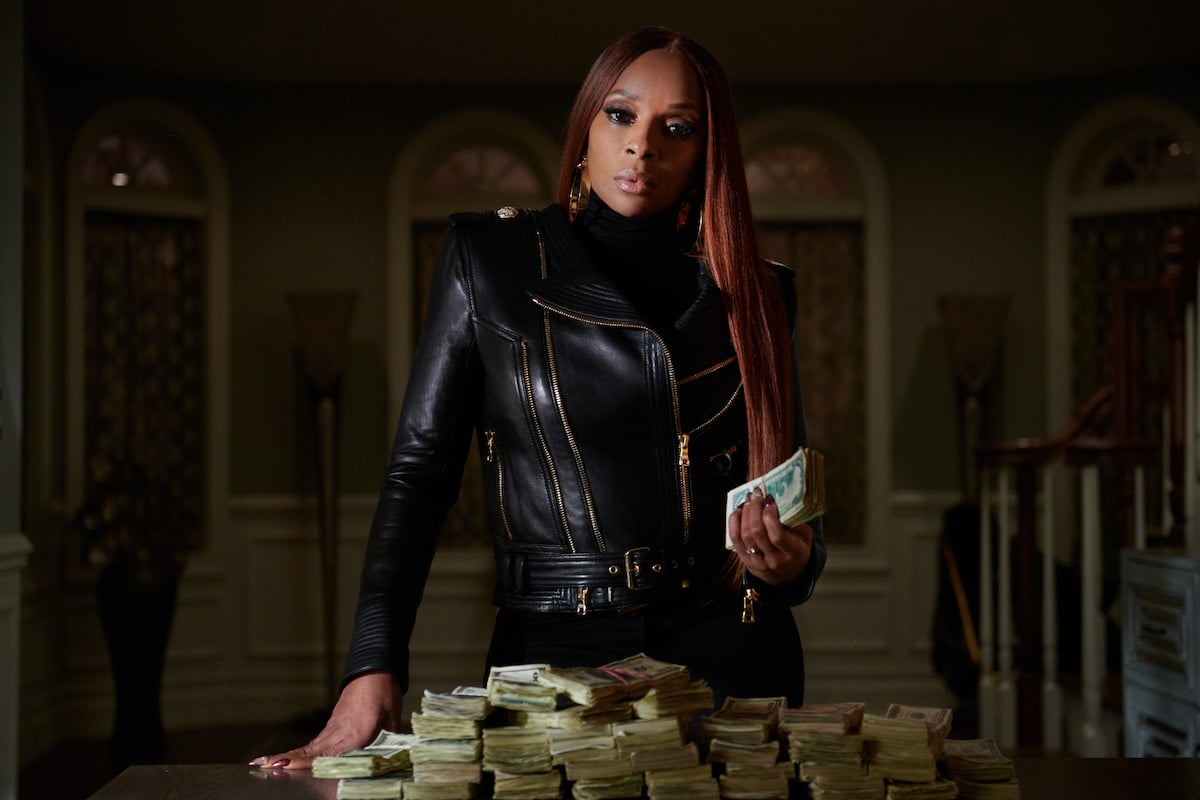 When will 'Power Book II: Ghost' Season 2 be released?
Fans have been desperate to know when the second season of Ghost would debut since Starz renewed it. However, for a long while, things were up in the air. "The truth is, COVID 'f-ed' up our first season in terms of how we were going to originally release it," Shane Johnson who plays Cooper Saxe in the Power Universe told Tea with Tia on Instagram Live. "We did five and five, and that was never the design. But because of COVID, we got shut down for, like, five or six months."
Still, fans were very aware that the series had begun filming again in NYC in January 2021. Thankfully, Starz has since taken pity on us all by announcing that the second season of Power Book II: Ghost will debut in November 2021.
From what we know about the way the first season ended, it's going to be explosive.
'Power Book II: Ghost' fans are convinced Monet will kill Carrie because of her affair with Zeke
As we know, Professor Milgram has been carrying on an affair with star basketball player Ezekiel "Zeke" Cross (Daniel Bellomy), who also just happens to be Monet's nephew.  As we know, Monet is heartless and coldhearted but she doesn't play when it comes to her family. If she uncovers this affair, especially amid the investigation into Professor Reynolds' (Justin Marcel McManus) death, who also had a relationship with Carrie, it could be a bloodbath.
"Zeke is gonna [mess] up letting Carrie know too much info and it will end in one or two ways," one Redditor speculated via Express. "Monet kills Carrie for putting together the family criminal activities and Tariq killing Jabari. Everett (Bradley Gibson) gets killed because word gets out a basketball player was the one talking about the Tejadas but it was Zeke talking out of his neck."
From what Power creator Courtney A. Kemp has said about the second season of Power Book II: Ghost, the scenario seems very likely.
What will 'Power Book II: Ghost' Season 2 be about?
Though we have to wait until November for new episodes of Power Book II: Ghost, we know that things at Tariq's school are about to shift drastically in the aftermath of Jabari's death. "Where we had begun an encroachment of his drug life into his school life with the incidents that took place in episode 8 with the attempt on his life and the body in the pool, now his whole drug life is crashed into his campus life in a real way," Kemp told Entertainment Weekly. "And Tariq definitely feels like he's walking around as a ticking time bomb. His relationships are going to get more complicated, and while that's all happening he's still got a love life."
Like Carrie, we hope that Tariq doesn't find himself in Monet's crosshairs.