'Power Book II: Ghost' Fans Can Expect to See an Unexpected 'Power' Character in Season 2
Power Book II: Ghost debuted an explosive first season. It chronicled the life of Tariq St. Patrick (Michael Rainey Jr.) following the death of his father, James "Ghost" St. Patrick (Omari Hardwick). A college student with the weight of the world on his shoulders, in the first season Tariq juggled his studies while trying to earn money to get his mother, Tasha St. Patrick (Naturi Naughton) out of prison.
Now, with the second season of Ghost on the horizon, Tariq has found himself in bed with the Tejada crime family, and his double life is starting to encroach on his persona as a carefree college student. Starz has also announced the return of a familiar character from the original Power, which can only mean things in Tariq's world are on the verge of flipping upside down.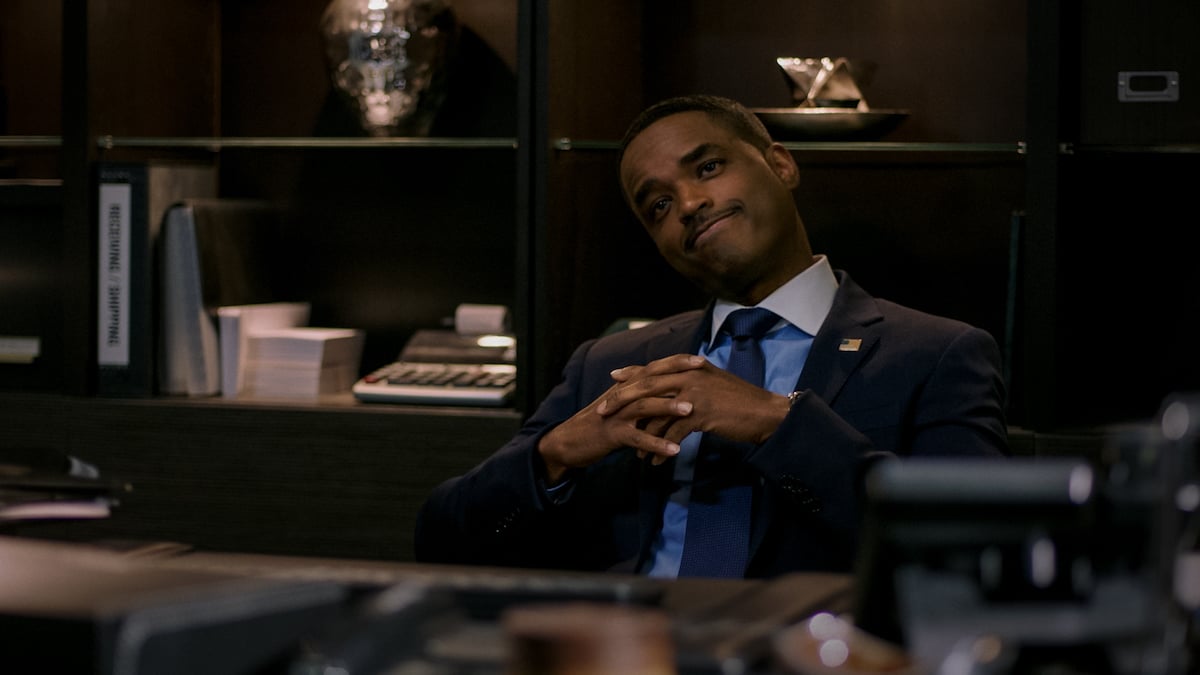 What will 'Power Book II: Ghost' be about?
Power Book II: Ghost is currently filming in New York City. Now, as the release date for the new episodes approaches, Starz and Power creator Courtney A. Kemp are slowly giving fans hints at what they can expect to see.
 "In the second season, Tariq's journey with the Tejada family will get even more complicated — and more dangerous — as he begins to understand the man he's going to become," Kemp told TVLine. If we consider when the first season of Ghost debuted last year, it's likely that the new season will debut in September 2021.
"Where we had begun an encroachment of his drug life into his school life with the incidents that took place in episode 8 with the attempt on his life and the body in the pool, now his whole drug life is crashed into his campus life in a real way," she told Entertainment Weekly. "And Tariq definitely feels like he's walking around as a ticking time bomb. His relationships are going to get more complicated, and while that's all happening he's still got a love life."
'Power' star Lahmard Tate will appear in 'Power Book II: Ghost' Season 2
Starz has just announced that Lahmard Tate who starred as Kamaal Tate, NYPD officer, and brother to councilman Rashad Tate (Larenz Tate), will be returning to the Power Universe in the second season of Power Book II: Ghost. The press release for Tate's character reads,
Kamaal is once again doling out brotherly advice following Rashad's gubernatorial loss and, for once, it seems to take as Kamaal watches his little brother take on a new role serving the people. Until Kamaal's brought in on the investigation at Stansfield and he finds himself with a front-row seat for another one of Rashad's escapades — but this time, Kamaal's own career may be on the line.
It appears that the second season of Ghost is also setting the stage for Power Book V: Influence.
When will Power Book V: Influence debut?
There is no word yet on when Power Book V: Influence will debut, but we do have a few details about the fourth and last Power spinoff. "Who knows if you're gonna see him pop up somewhere," Tate told The Jasmine Brand. "The moment I know what's happening, y'all will know what's happening."
With Lahamard Tate (who is Larenz Tate's real-life brother) appearing in Power Book II: Ghost it's likely that we will see the beginning of Influence which is set to chronicle Tate's dirty race to become Governor for New York.
RELATED: 'Power Book II: Ghost': Monet Will Probably Have a New Love Interest in Season 2