'Power Book II: Ghost' Fans Think [Spoiler] Is Returning in Season 2 After Alleged Leak
Power Book II: Ghost fans are ready for the next season. Starring Michael Rainey Jr., the show begins right after the events in the original Power series and follows Tariq St. Patrick as he tries to navigate life on his own. Like its predecessor, the show has featured established characters such as Tommy Egan, Tasha St. Patrick, Cooper Saxe, and Rashad Tate. But there could be more old faces that pop up.
Ahead of the second season of Power Book II: Ghost, a popular YouTuber has been keeping fans entertained with different developments and updates. One of their latest videos claims that a past character could make a shock return in Power Book II: Ghost Season 2. If it's true, it seems like things are about to get a lot more intense in the next episodes.
[Spoiler alert: This article contains a possible spoiler for the second season of Power Book II: Ghost.]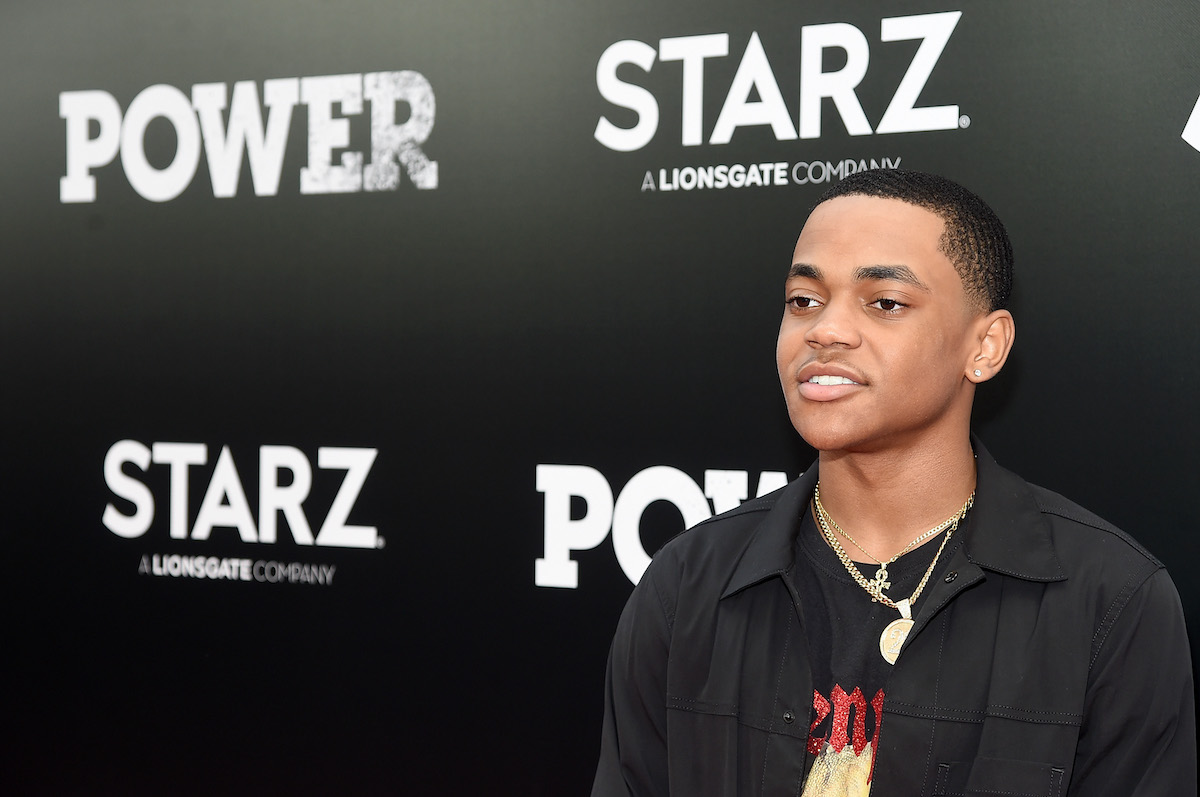 'Power Book II: Ghost' Season 2 theory says that one character will return
Early on June 2, YouTuber MarcDarkTV shared a video discussing the possible return of Matthew Cedeño's Cristobal. He backed up his theory by pointing to the IMDb page for the third episode in the second season, which shows Cedeño's name among the cast list. But to be clear, this information has not been confirmed.
Cristobal, the head of the Hermanos Tainos, last appeared in Power Season 5 when Dre set him and Alicia up to be arrested by the FBI. Cristobal was never seen again after the raid, but the assumption was that he was jailed.
MarcDarkTV speculates that Cristobal will come back as the foil to 2-Bit, who previously had a tense relationship with Cristobal. "If Cristobal does get out, he will be a problem for 2-Bit. Trust me," he said. But he also theorized that Cristobal could still be incarcerated, possibly in the same prison as Lorenzo Tejada.
Fans reacted to the theory with excitement, with one person commenting: "I'm interested in seeing where this goes. I honestly forgot about him." But others doubted he'll return. "With his charges he likely wasn't getting out," read another comment.
What we do know about 'Power Book II: Ghost'
As Power creator and showrunner Courtney Kemp has said, the real drama in season 2 will be the aftermath of Jabari Reynolds' murder. Speaking to Entertainment Weekly, she teased that his death will generate a "big response" at Stansfield University, which further complicates things for Tariq.
"Where we had begun an encroachment of his drug life into his school life with the incidents that took place in episode 8 with the attempt on his life and the body in the pool, now his whole drug life is crashed into his campus life in a real way," she explained. "And Tariq definitely feels like he's walking around as a ticking time bomb. His relationships are going to get more complicated, and while that's all happening he's still got a love life."
RELATED: 'Power Book II: Ghost' Actor Drops a Big Hint About Season 2
There's no set release date for season 2 of Power Book II: Ghost as of writing. The next spinoff coming to air is Power Book III: Raising Kanan, the prequel series following the earlier years of Kanan Stark. It premieres in July 2021.