'Power Book II: Ghost': Fans Think This Likable Character Probably Won't Make It To the End of Season 1
Although Power is known for the incredible amount of murders throughout the show, Power Book II: Ghost has yet to kill off a featured character. Following episode 8, many fans believe the charismatic basketball star Zeke might become the first main murder of the season.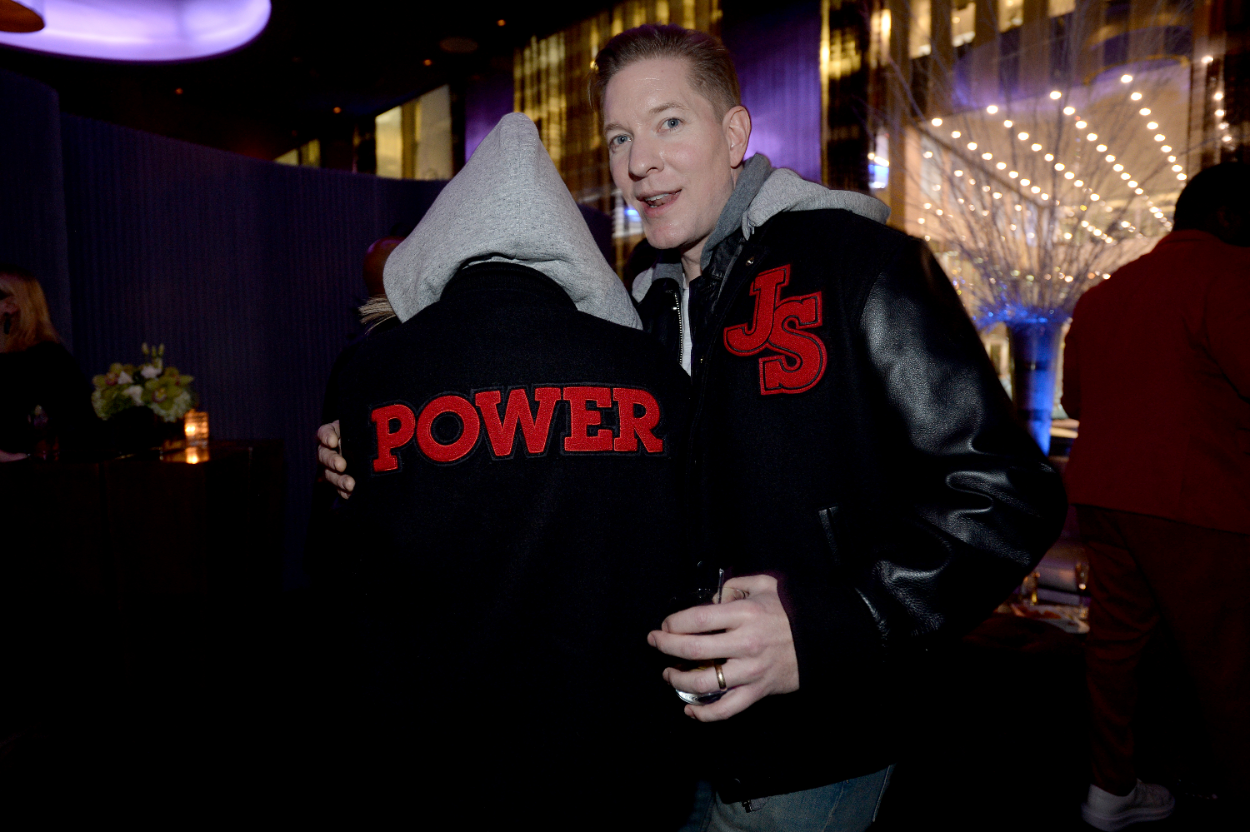 Power Book II: Ghost follows the St. Patrick family following Ghost's death
After Tasha (Naturi Naughton) is arrested for the murder of her ex-husband James "Ghost" St. Patrick (Omari Hardwick), the son, and real shooter, must graduate from a university with a 3.5 GPA to receive his father's trust.
Although prepared to take a guilty plea, Tasha's lawyer (Method Man) is determined to get her off by any means necessary.
Therefore, he strikes a deal with ADA Cooper Saxe (Shane Johnson) to get Tariq (Michael Rainey Jr.) behind bars for his father's murder.
Meanwhile, as a freshman in college, Tariq must do well in school and tutor a basketball star, Ezekiel Cross (Daniel Bellomy), or Zeke. However, he turns to drug dealing as a way to pay his mother's legal fees.
Zeke introduced Tariq to Monet
The basketball student Tariq must tutor, Zeke, took him to his aunt's house so they could meet the person who would help him graduate school and hopefully get into the NBA.
At their home, Tariq witnessed a fight and realized the family might be involved in criminal activity.
Therefore, he pushed his way into meeting with Monet Tejada (Mary J. Blige) by offering his value.
She eventually allowed him to work with her, and he began successfully moving the weight through a tutoring app, Course Connect. He also developed a romantic interest in the daughter, Diana (LaToya Tonodeo).
Tariq ends up getting so well entrenched with the family that the oldest son, Cane (Woody McClain), believes Monet is choosing the eldest St. Patrick over him.
His jealousy drove him to try and kill Tariq, but it ended up backfiring as it put Zeke in the line of fire. Monet emphasized keeping Zeke out of "the life," but a rival nearly shot him as retribution when the plan to murder Tariq went awry.
Fans think Zeke might not make it past season 1
After the gang member pointed the gun at Zeke, many fans began to wonder if the likable character would make it to the end of the season.
In a Reddit thread, one viewer noted his death would resonate with the audience who enjoy him but is also "expandable" to the overall picture as Tariq already has access to the Tejada's.
Additionally, the user pointed out that the basketball star ties all the storylines together, except for Tasha's case. For example, Zeke is sleeping with Professor Milgram, who her ex-lover, Jabari Reynolds, incorrectly believes is Tariq.
The basketball star also connects Tariq to the Tejadas and could bring the criminal family closer to the university.
According to the fan, Zeke's death would "advance the most storylines" as it would disrupt the lives of nearly all the characters the viewers have met so far. Additionally, his murder might introduce new faces, such as his family, whom the viewers don't know anything about yet, as they could join the plot as they search for answers.
Finally, the user noted his death might be the next step in Tariq's eventual transformation into his father. Several other fans noted they also believe Zeke could get killed off but think it might happen later in the franchise. Power Book II: Ghost airs Sundays at 8/7 Central on Starz.