'Power Book II: Ghost': Has the Cast Finished Filming Season 2?
Power Book II: Ghost is the first follow-up to the original Power. The drama series starts just after the events of the original show and centers Tariq St. Patrick (Michael Rainey Jr.), just after he murders his father James "Ghost" St. Patrick (Omari Hardwick).
Determined to go to school to get access to his inheritance while earning money for his mother Tasha (Naturi Naughton) criminal defense after she takes the fall for him, Tariq had a lot going on in the first season. As Ghost fans saw, things got even more intense for the burgeoning drug kingpin in the season finale, which means a lot of things are on the horizon for season 2. But has the cast finished filming the second season?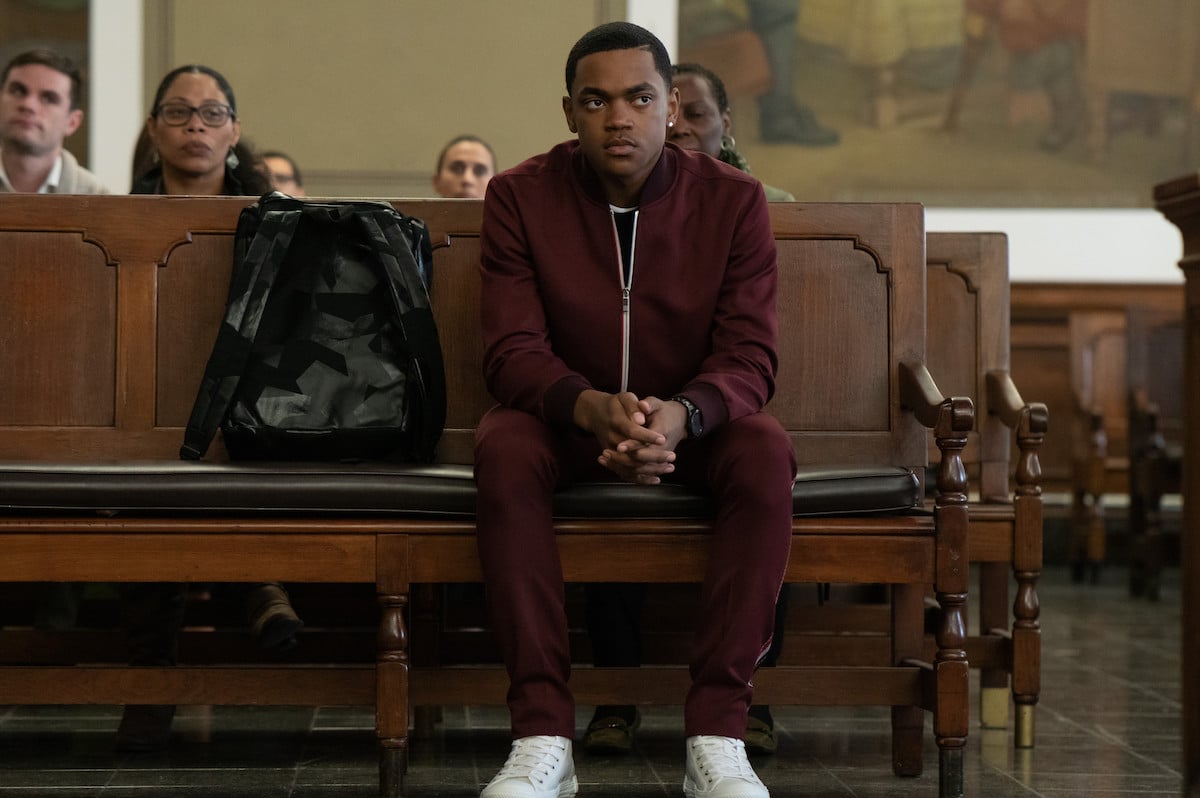 When will 'Power Book II: Ghost' Season 2 premiere?
Starz has been super secretive about a release date for the second season of Power Book II: Ghost until very recently. Now, the network has revealed that Season 2 will debut in November 2021, just in time for the holidays. When we see Tariq and his crew once again, the stakes are going to be super high.
Tariq has been desperate to keep his drug life and his college life separate, but they are currently on a collision course.
"Where we had begun an encroachment of his drug life into his school life with the incidents that took place in episode 8 with the attempt on his life and the body in the pool, now his whole drug life is crashed into his campus life in a real way," Power creator Courtney A. Kemp told Entertainment Weekly. "And Tariq definitely feels like he's walking around as a ticking time bomb."
Tariq is going to also be dealing with what it means to have taken yet another life.
Has the cast of 'Power Book II: Ghost' finished filming Season 2?
Now that we know that Ghost is set to return for its second season in November 2021, fans want to know if filming has been complete for the series. The actors and crew have been working in NYC since January 2021 and it appears that they are finally near the end.
Rainey was recently spotted on Instagram with a director's slate that signals that the team is currently working on episode 209 which means that there is only one episode left to film after this. Since the cast and crew have been working non stop for months, they will likely wrap things up in a month or so before returning back to work presuming they are renewed for a third season.
'Power Book II: Ghost' fans had one major complaint about 'Power Book II: Ghost' Season 1
While fans adored the first spinoff in the Power Universe, there was one storyline that nearly every fan hated and thought was extremely unnecessary. In the first season, fans watched the toxic entanglement between Jabari Reynolds (Justin Marcel McManus) and Carrie Milgram's (Melanie Liburd), two of Tariq's professors. No one was a fan of this tawdry romance, especially when Carrie began sleeping with Ezekiel "Zeke" Cross (Daniel Bellomy), a basketball star who just happens to be Monet Tejada's (Mary J. Blige) nephew. 
"What is the end goal with the two professors? Really feeling like they are wasting screen time," one Redditor said via The Sun. Another added, "Horrible writing and acting as usual from Power. It's pretty much a series staple at this point. Along with over-gratuitous sex scenes. Hilarious."
Thankfully, fans won't have to worry about this narrative in season two since Jabari has been killed off the show.