'Power Book II: Ghost': This Latest Update Might Hint at Davis Maclean's Downfall
Power Book II: Ghost ended its first season with rave reviews. Fans are loving the spinoff to the original Starz series, Power. Power Book II: Ghost follows Tariq St. Patrick (Michael Rainey Jr.). Following the events of his father, James St. Patrick's (Omari Hardwick) death, Tariq must juggle his new reality as a college student working on getting his mother out of jail while dealing with his role as a rising drug dealer for the volatile Tejada family.
While the second season of Power Book II: Ghost has already begun filming in New York City, there is no word yet on when it will debut. However, with hints about the upcoming season and the casting of Redman, it appears that this season could lead to criminal defense attorney Davis Maclean's downfall.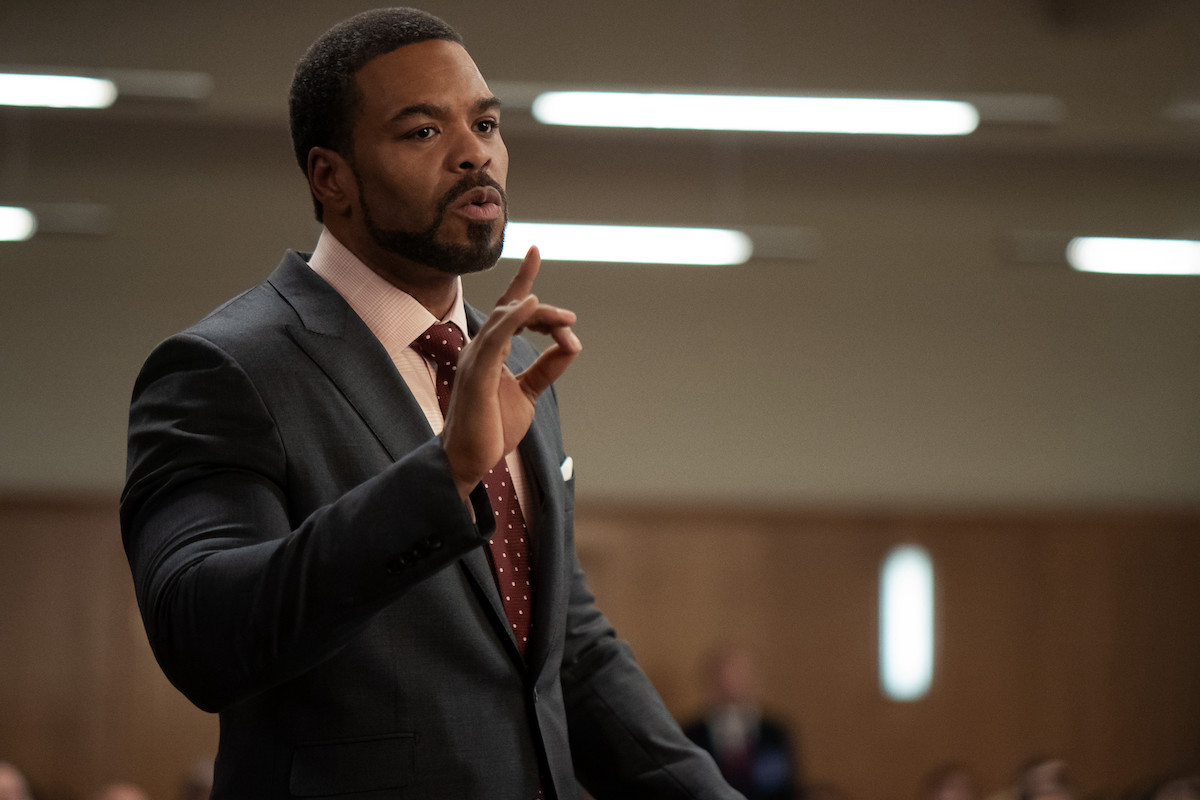 What will 'Power Book II: Ghost': Season 2 focus on?
As the Power Universe focuses on the debuts of Power Book III: Raising Kanan, which is set to premiere on July 18, and Power Book IV: Force which is set to premiere in early 2022, clues about Season 2 of Ghost are scarce.
However, creator Courtney A. Kemp hasn't left her fans completely in the dark.  "In the second season, Tariq's journey with the Tejada family will get even more complicated — and more dangerous — as he begins to understand the man he's going to become," Kemp told TVLine.
She also explained that the theme for the forthcoming season will be ethics. "Well, one thing I think I can say [in] season two, Tariq's class, the Canonical Studies class, moves into an ethics unit," Kemp told Deadline via Express. "So, next year, we will be exploring ethics, and I will leave it at that."
Redman has joined the cast of 'Power Book II: Ghost'
The cast of Power Book II: Ghost is also expanding this season. Tariq is about to be introduced to a brand new villain that we're not sure he's prepared for. Rescue Me actor, Daniel Sunjata has been cast as Mecca. "He is calculated, manipulative, and dangerous," Deadline reports. "Mecca conveniently reemerges in New York at the exact moment the Tejadas need to fill the void of a new product supplier."
Redman, whose given name is Reggie Noble, has also been cast as his Wu-Tang Clan group member, Clifford "Method Man" Smith's brother. In the series, Method Man stars as Tasha St. Patrick's (Naturi Naughton) defense attorney Davis Maclean. Redman will star as Theo Rollins, Maclean's older brother. The character description reads,
Theo Rollins used to run the streets with his little brother, Davis MacLean. But now, they sit on opposite sides of the law with Theo serving an extensive prison term, and Davis, off his win in the Tasha St. Patrick case, now the biggest defense attorney in New York City. They both know, had the past played out differently, Davis could be locked up alongside his big brother, but Theo questions if the guilt's enough for Davis to keep his promise.
Redman's new role might hint at Davis Maclean's downfall in 'Power Book II: Ghost'
In the first season of Power Book II: Ghost, Davis casually mentions Theo to Tasha. He tells her that he once represented his brother. However, since Theo is incarcerated, we'd say this didn't turn out well. With some obvious bad blood between the brothers, and Theo holding on to some secrets about Davis, things might look grim for the defense attorney this season.
The fact that he's teamed up with former federal prosecutor Cooper Saxe (Shane Johnson) is also a major red flag.