'Power Book II: Ghost': Is Cane Tejada Really Lorenzo's Son?
Power Book II: Ghost has introduced a whole new cast of characters to the Power Universe. Though the series follows Tariq St. Patrick (Michael Rainey Jr.) as he balances his life as a college student with his double life as a drug dealer, the Tejada crime family is also central to this series.
Tejada matriarch Monet Tejada (Mary J. Blige) is cold, calculated and black hearted. Though her husband, Lorenzo (Berto Colon) is in prison he is equally menacing and calculated. However, their eldest son, Cane (Woody McClain) may be the most ruthless of the bunch.
While his siblings, Diana (LaToya Tonodeo) and Drew (Lovell Adams-Gray), know and understand the life, Cane thrives off the violence and the predatory nature of it. However, as the first season of Power Book II: Ghost pressed forward, fans became increasingly suspicious that Cane isn't actually Lorenzo's son.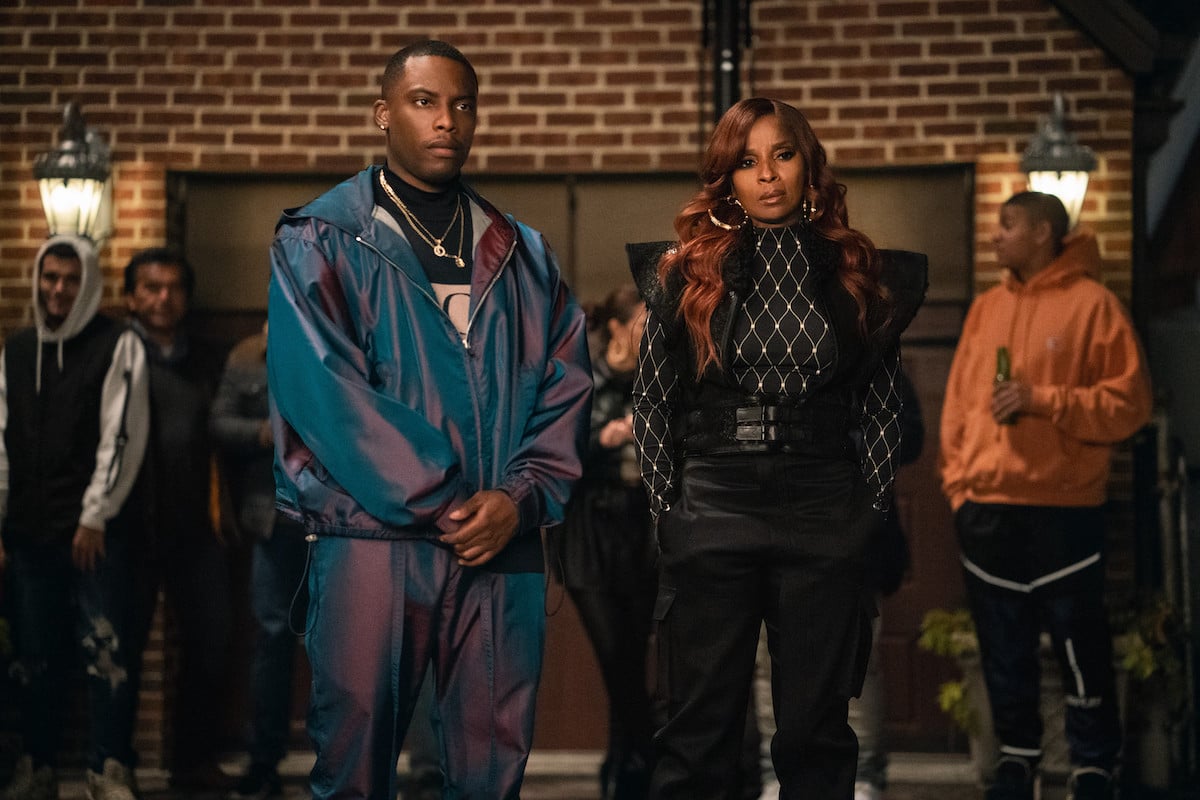 What happens to Cane Tejada in 'Power Book II: Ghost' Season 1?
When the first season of Power Book II: Ghost opens, Cane immediately presents himself as the cold-blooded nemesis. A ruthless killer with a volatile temper, Cane becomes increasingly unhinged the closer Tariq is pulled into the family's inner circle.
Disgusted by his mother's affair with a dirty NYPD officer and determined to prove he's the obvious choice to be next in line to rule the family business, Cane defies his mother and earns his father's wrath, eventually ousted from his own family.
Determined to get what he feels he's owed, in Season 2, it's clear that Cane is going to be out for blood.
Cane Tejada might not be Lorenzo's son
Though Cane is just as vicious as his parents, he doesn't actually look like them. Monet is a Black woman, while Lorenzo is Puerto Rican. Though Drew and Diana appear to be mixed race, Cane appears to be fully Black. While skin color isn't a concrete determiner, there are also other things that indicate he might not be Lorenzo's son.
"I'm shocked that Cane is really Lorenzo's son. He appears so disconnected from his siblings. #[email protected]_STARZ," one person tweeted. "Power want me to believe Mary J Blidge and this hispanic man made Cane?" another person tweeted.
During an argument in season one, Cane accidently hits Monet. When Lorenzo finds out about it, he hires prison guards to give Cane a beat down. After its done, he looms over Cane saying, "Don't you ever put your hands on my wife again."
Fans believe this statement is an indication of Cane's parentage.
Cane Tejada is not Kanan Stark's son
While the mystery behind Cane's parentage still remains, Kemp did reveal that he's not Kanan Stark's (Curtis "50 Cent" Jackson) son. After all, Monet is from Brooklyn and Kanan is from Queens so the timeline wouldn't even line up.
On an Instagram Live, Kemp revealed that Cane is just a nickname for the character. Cane's real name is Lorenzo Tejada, Jr. "As a kid, he used to run around the house so much, he acted like a hurricane," she explained.
Though Kemp confirmed that Kanan definitely isn't Cane's biological father, she didn't confirm that he was Lorenzo's son. We do know that more of the Tejada family's secrets will come to light when Power Book II: Ghost Season 2 debuts.
RELATED: 'Power Book II: Ghost': Fans Are Convinced Tariq Will Kill Monet and Lorenzo Tejada to Take Over Their Drug Empire