'Power Book II: Ghost': Is Professor Carrie Milgram the New Angela?
After episode 9 of Power Book II: Ghost, there are still characters whose Christmas deserved to be canceled. The closer the series inches to its season finale, the more viewers are clamoring for an end to the professors: Carrie Milgram and Jabari Reynolds.
They're falling deeper into the plot — albeit unknowingly — and Milgram is beginning to show shades of Angela Valdes. There are parallels between them that may or may not spell doom for Carrie. Here's a look at the ways these TV characters are similar.
[Spoiler Alert: This article contains spoilers for Power Book II: Ghost, Episode 9]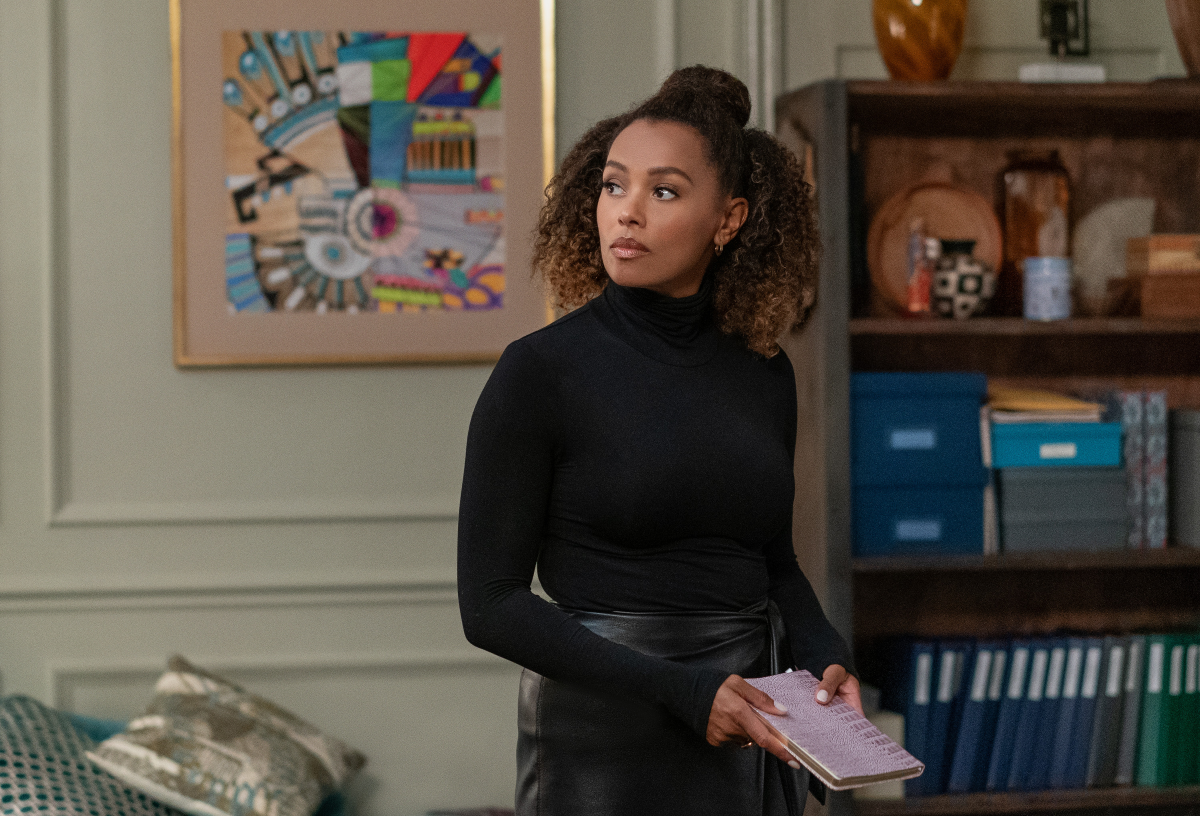 Professor Milgram's background in the legal system
Not much has been revealed about Carrie's past career in law, but the audience knows she's familiar with Tariq's attorney, Davis MacLean. Was their relationship strictly professional or is there something more to it?
In episode 9, she brings up GTG when talking to Laz Alonso's Detective Santana, almost snitching on herself. What saved her was the dean informing him that she used to be a prosecutor.
Carrie used to fight on the government's behalf, just like Angela. It remains to be seen if she'll use that tidbit to conceal or access information or to pull some strings behind the scenes as U.S. Attorney Valdes used to do.
Carrie and Angela and their inappropriate relationships
Angela messed with her co-worker Greg and in the same fashion, Carrie and Jabari have a romantic history with tinges of obsession. Greg was hellbent on keeping tabs on Angela and her dirty dealings and Jabari is doing the same thing with Carrie.
But then Angela started sleeping with Jamie/Ghost while he was married to Tasha, and later discovered his criminal activities. Carrie's having sex with a student while trying to be unattached and attached to Zeke at the same time. She is now stumbling into his connections to crime.
One minute, Carrie wants to treat it as a fling and the next, she wants to comfort him and urge him to talk gangs and turn someone in. Angela was the same way.
Carrie is too nosey and prone to snitching
Out of the many things Angela and Carrie have in common, their penchant for not minding their business is major. Angela was too nosey and too close to Tommy and Ghost's operations that she jeopardized things for them several times. She was determined to crack the case and lock someone up.
She had to play the part at her job and sometimes her loyalties got mixed up. Though she eventually caved to Ghost and began protecting him, it didn't make her any less annoying. And Tommy wanted her gone.
In contrast, Carrie's digging into Zeke's family will likely end up costing her. Carrie too is trying to keep her job, but between her nosiness about Tariq's life and Zeke's family tree, she may meet the same fate as Angela.
Monet's well-timed and very necessary threat could materialize into something real, or Carrie will get herself into trouble in another way. She's come very close to tattling to that cop already.
She's also running the risk of getting fired for her "love addiction," which wouldn't surprise fans.
Time will tell if Carrie is done in by Jabari, Monet, the cops, or even Cane in Power Book II: Ghost. But right now, she's making moves like Angela and we all know how that ended.