'Power Book II: Ghost': Is Tariq More Dangerous Than Ghost?
Power Book II: Ghost follows Tariq St. Patrick (Michael Rainey Jr.) as he tries to navigate his life after murding his father, James "Ghost" St. Patrick (Omari Hardwick). Juggling his work as a college student with his career as a drug dealer working with the Tejada crime famiy has been challenging. So far, Tariq is learning that there's a lot that comes with dealing his father's world.
But is Tariq more dangerous that Ghost ever was?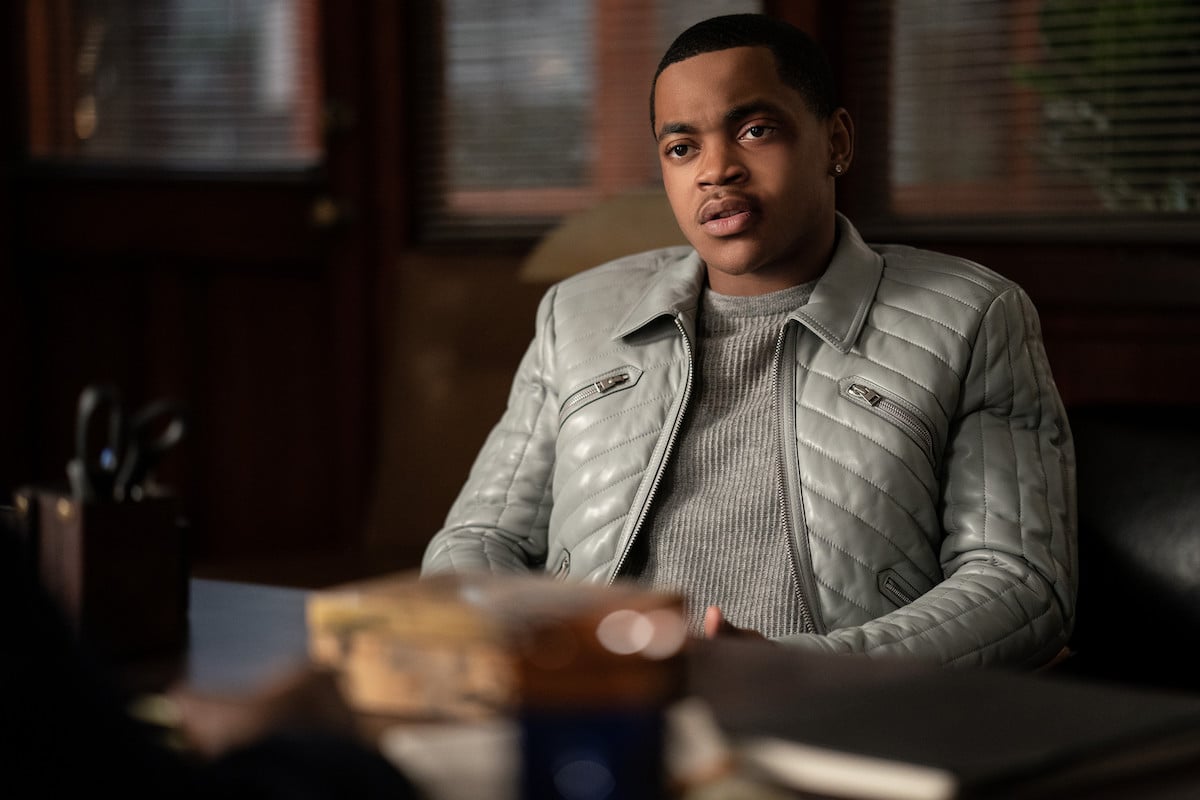 Why did 'Power Book II: Ghost' creator Courtney A. Kemp decide to focus on Tariq?
When Kemp announced that the first Power spinoff would center on Tariq, fans were stunned. By the final season of Power, the teen had become one of the most hated characters on the show. Still, Kemp knew that there was so much of Tariq's story that needed to be told.
"I do think that if people get to know this version of Tariq, who is confused and alone and has so much pressure on his shoulders, they will see that all he's trying to do is survive, which couldn't be more relatable," she told Entertainment Weekly before Power Book II: Ghost premiered.
By the time Ghost hit its midseason break, fans were raving over it, and rooting for Tariq. "That's been really gratifying, that people are seeing him in a little bit of the light that I told you before, which is how I see him," Kemp said. "He has had a pretty rough go and he's made a lot of terrible mistakes, but I think there's also parts of him that really do try and take care of the people he loves."
Is Tariq more dangerous than Ghost?
Part of watching Tariq's journey has been seeing how much like Ghost he is. But in some ways, he's become eve more calculating than Ghost. "I don't know if I believe that Tariq is more dangerous than Ghost in a street way," Kemp said on an Instagram Live. "I do think that Tariq has almost a better ability to hide in plain sight then his father did. He has a whole life ahead of him. Remember, Ghost didn't have access to the same level of education or the same level of help."
So far in the second season of Ghost, fans have watched things implode in Tariq's life.
Tariq has gone through a major transformation in season 2 of 'Ghost'
Like his father before him, Tariq is learning things the hard way. "He's sitting up and talking politely and everything like that," Rainey told TV Fanatic. "And especially this season, he's going through so much more things, and everything that he's going through just forces him to grow up so much. It's just like you get to really see him become transformed this season. You really get to see him transform this season."
With his freedom hanging in the balance, we're going to see what's next for Tariq.