'Power Book II: Ghost': Fans Are Convinced That James Faked His Death
Power is one of the most beloved shows in modern history. The long-running drama followed James "Ghost" St. Patrick (Omari Hardwick), a New York kingpin on the verge of going legit when fate intervenes. After six seasons, we watched James meet his end with the spinoff series Power Book II: Ghost picking up where things left off.
The newer series follows Tariq St. Patrick (Michael Rainey, Jr.), James' teenage son, who follows in his father's footsteps, trying to keep his life as a college student separate from his drug dealing with the Tejada family.
However, fans believe that a hint from Power Book II: Ghost proves James isn't actually dead.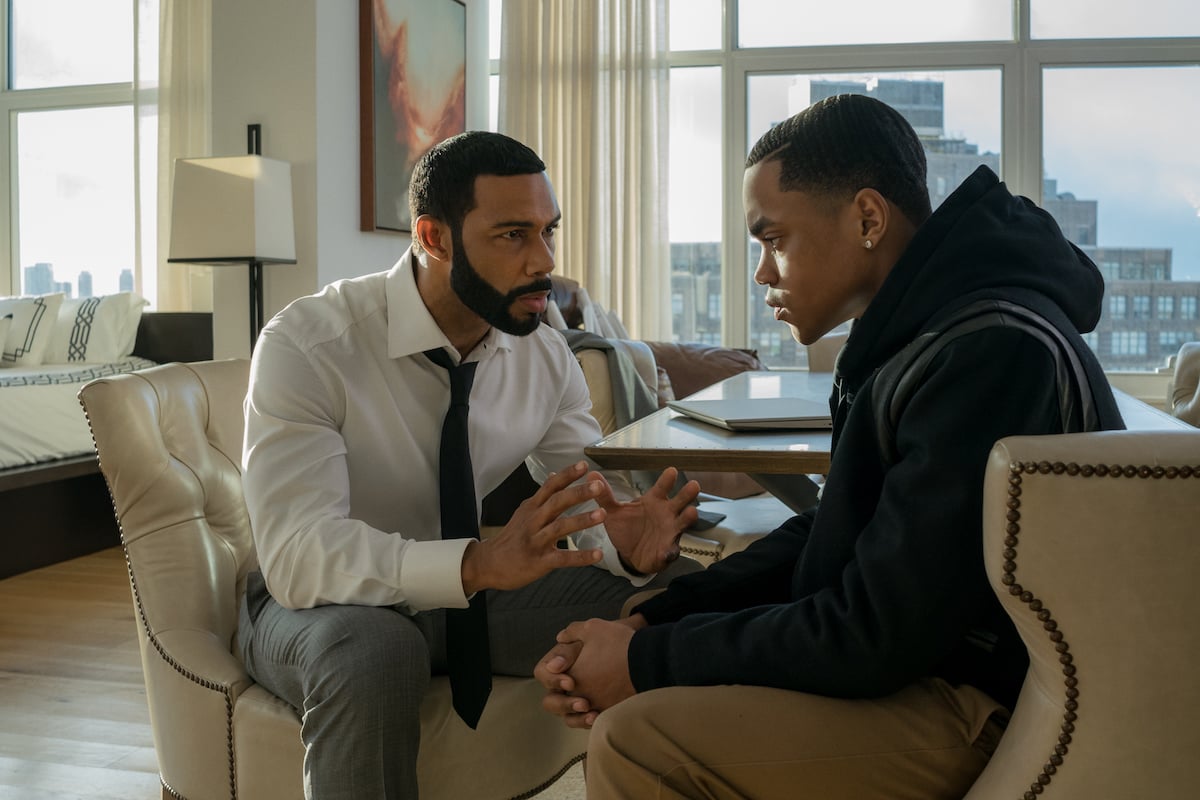 Tariq kills James 'Ghost' St. Patrick at the end of 'Power'
Ruthless and highly intelligent, from the moment Power began, it was clear that James, or "Ghost" as he was called on the streets, desired a more legitimate life. However, his plans for himself were thwarted when he crossed paths with his high school sweetheart, criminal prosecutor Angela Valdes (Lela Loren).
Thinking he can have it all including his family, Angela, and his new nightclub Truth, James sets upon a dangerous path.
In the end, James' quest to be untouchable costs him everything. In the final season of Power, we learned that he was murdered by his teenage son, Tariq, who had lost all respect for the man he once admired.
'Power Book II: Ghost' has been renewed for Season 2
Starz has already renewed Power Book II: Ghost for a Season 2, and filming is underway. After getting his mother, Tasha (Naturi Naughton), out of jail since she was accused of killing James, Tariq has a lot more to worry about in Season 2.
"In the second season, Tariq's journey with the Tejada family will get even more complicated — and more dangerous — as he begins to understand the man he's going to become," creator and showrunner Courtney Kemp told TVLine."
In addition to Ghost, three additional Power spinoffs are coming to Starz. Power Book III: Raising Kanan is set to debut in June 2021 and will follow Kanan (50 Cent) during his teen years in Queens, New York. Power Book IV: Force will chronicle Tommy's life after Ghost's death as he leaves New York City behind in search of something different. It will debut in early 2022. Finally, Power Book V: Influence will follow New York City councilman Rashad Tate's (Larenz Tate) race to the governor's mansion.
'Power Book II: Ghost' fans are convinced that James faked his death
Now, fans are convinced that James will appear in Season 2 of Ghost. Fans have been suspicious because we have never seen James' corpse, not even at his funeral.
Now fans are pointing to a symbol that seems to link Power to Power Book II: Ghost. During a pivotal scene near the end of Power Book II Season 1, Tommy confronts Tariq at James' grave, but Monet Tejana (Mary J. Blige) intervenes. Fans say that the only other time we've seen an ambulance is after Ghost was shot at Truth.
"This ambulance truck itself is referencing the fact that there was an ambulance that left Truth too early after Ghost had been shot," a Youtube video about this theory revealed. "And of all places, where does this happen? At the supposed burial site of James St. Patrick."
Furthermore, a shadowy figure appears to get out of the car to watch Tariq's graveyard confession. We suppose we'll find out when Power Book II: Ghost returns.